Events: FONZ Photo Club, Music of the Civil Rights Movement, Gallery Talks and More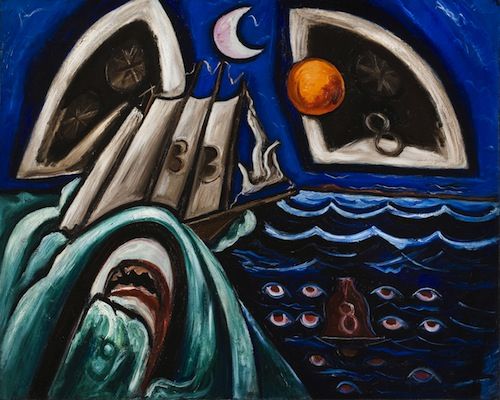 Monday, January 3: Spark!Lab
The Lemelson Center's Spark!Lab offers visitors a number of hands-on experiments that teach about science, the invention process, and the role of technology in American history. Activities are organized around the invention process and will rotate on a regular basis to provide visitors with new learning experiences. Staff-led experiments are offered most days at 11:00 AM, 12:00 PM, 1:00 PM, 2:00 PM, and 3:00 PM. Confirm schedule at either Welcome desk. Free. American History Museum, daily from 10:00 AM-4:00 PM.
Tuesday, January 4: FONZ Photo Club
If you're a shutterbug with a penchant for snapping shots of critters, come on out to the National Zoo and participate in the Friends Of the National Zoo (FONZ) photo club's monthly meeting. Share your photos, hear from speakers and learn about new techniques that may help you capture that picture perfect moment. You must already be a FONZ member to participate. For more information on the FONZ photo club and how to participate, check out its website. National Zoo, 7:00-9:30 PM
Wednesday, January 5: We Shall Overcome: The Song that Moved the Nation
It's the song that symbolized the Civil Rights Movement. Come explore the meaning of this piece through a video presentation and the recollections of those who lived through these tumultuous times. Free, but reservations are required. Call 202-633-4844 to reserve your spot today. Anacostia Museum, 10:30 AM.
Thursday, January 6: Face-to-Face Portrait Talk: Marsden Hartley
In this week's gallery talk, historian David C. Ward, one of the co-curators of Hide/Seek: Difference and Desire in American Portraiture, will discuss Marsden Hartley's Eight Bells Folly, Memorial for Hart Crane. Free. Portrait Gallery, 6:00-6:30 PM.
Friday, January 7: Book Signing
Robert F. Door will be available to autograph his book Hell Hawks!: The Untold Story of the American Fliers Who Savaged Hitler's Wehrmacht. Free. Steven F. Udvar-Hazy Center, 12 Noon-4 PM.
For updates on all exhibitions and events, visit our companion site goSmithsonian.com