Events: FONZ Photo Club, Babe Ruth, Taiwanese Film and More!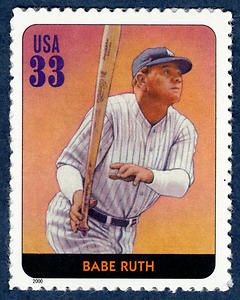 Tuesday, September 7: FONZ Photo Club
If you're a shutterbug with a penchant for snapping shots of critters, come on out to the National Zoo and participate in the FONZ (that's Friends Of the National Zoo for those of you who were thinking Henry Winkler) photo club's monthly meeting. Share your photos, hear from speakers and learn about new techniques that may help you capture that picture perfect moment. You must already be a FONZ member to participate. For more information on the FONZ photo club and how to participate, check out its website. National Zoo, 7:00 PM
Wednesday, September 8: Ask an Expert: License Plates for Airplanes: What Do Those Numbers Mean?
In today's lunchtime mini-lecture, Brian Nicklas of the museum's Archives Division will give you the 411 on airplane license plates. Free. Air and Space Museum, 12:00-12:15
Thursday, September 9: Face-to-Face Portrait Talk: Babe Ruth
In this week's gallery talk, historian Jim Barber will introduce you to baseball legend Babe Ruth by way of William Auerbach-Levy's portrait of this all-American sports hero. Free. National Portrait Gallery, 6:00-6:30 PM
Friday, September 10: Flight of the Red Balloon
Inspired by the 1956 fantasy film The Red Balloon, Flight of the Red Balloon by Taiwanese director Hsiao-hsien Hou tells the story of a tempestuous single mother who hires a Chinese filmmaker to serve as her son's nanny. (You can view a trailer for the film here.) Presented in French and Mandarin with English subtitles. Free. Freer, 7:00 PM
For updates on all exhibitions and events, visit our companion site goSmithsonian.com