Events Feb 8-10: Foreign Film, Valentine's Workshop and Russian Chamber Music
This weekend, catch Iranian star Leila's Hatami's latest, craft a little love and hear from the National Chamber Ensemble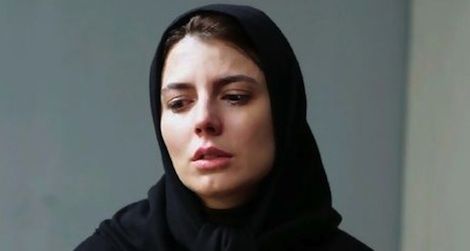 Friday February 8: The Last Step
Catch one of Iran's biggest stars, Leila Hatami, in her latest film, The Last Step. Directed by her husband, the movie focuses on a grieving widow whose successful acting career put a strain on her marriage before her husband (acted by Hatami's real-life husband, Ali Mosaffa) died under mysterious circumstances. Part murder mystery, part love triangle, the film showcases some of the greatest talents in Iran now. Free. 7 p.m. Freer Gallery.
Saturday, February 9: Valentine's Workshop
Once upon a time, Valentine's Day meant hand-crafted lacey, paper hearts and stickers galore for every kid in the class. Then that one too-cool-for-school kid throws in a few Teenage Mutant Ninja Turtle cards and pretty soon everyone's out buying pre-mades. Well no more. Reclaim the day in the name of craft with the National Postal Museum's Valentine's workshop. The museum will be stocked with papers and stamps, you just have to bring the creativity. And, because it's the Postal Museum, you can even mail them right then and there. Free. 12 p.m. to 4 p.m. National Postal Museum.
Sunday, February 10: Steinway Series
Your weekly dose of chamber music comes to you courtesy the American Art Museum's Steinway Series this week, with your favorite Russian renditions. Members of the National Chamber Ensemble, including Leo Sushansky, violinist and artistic director; Kathryn Brake, pianist, and Lukasz Szyrner, cellist will perform works by Myaskovsky, Prokofiev and Arensky. Free tickets are available in the G Street lobby thirty minutes before each program. 3:00 p.m. to 4:30 p.m. American Art Museum.
Also check out our specially created Visitors Guide App. Get the most out of your trip to Washington, D.C. and the National Mall with this selection of custom-built tours, based on your available time and passions. From the editors of Smithsonian magazine, the app is also packed with handy navigational tools, maps, museum floor plans and museum information including 'Greatest Hits' for each Smithsonian museum.
For a complete listing of Smithsonian events and exhibitions visit the goSmithsonian Visitors Guide. Additional reporting by Michelle Strange.