Events Feb 7-9: Water Matters, Multiplicity, and Touki Bouki
Learn why water matters, take a tour of the American Art Museum's exhibition, Multiplicity, and enjoy a free film at the African Art House Film Festival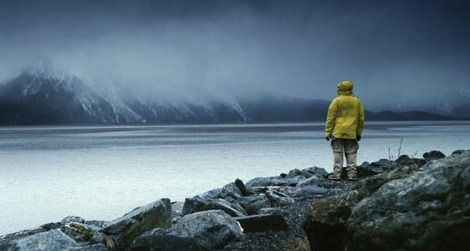 Tuesday, February 7 Water Matters
Join Smithsonian experts in Water Matters, an online conference by Shout Learning of Smithsonian Education. Starting on Tuesday, the conference will grapple with all aspects of humanity's relationships with our most vital resource. The first session, led by Nancy Knowlton, Sant Chair of Marine Science at the Natural History Museum, starts with the question: "What kinds of human interventions can help the health of marine life?" For the full schedule, see Shout Learning's website. Free. Register to reserve a virtual spot. Sessions 11:00 a.m. to 7:50 p.m. Resumes Wednesday from 11:00 a.m. to 3:00 p.m.
Wednesday, February 8 Multiplicity Curator Talk
If you haven't yet gotten over to the "Multiplicity" exhibition at the American Art Museum, here's a good opportunity to check it off your cultural bucket list. Take a walk through the gallery with curator Joann Moser, who will highlight each featured piece and explain how each artist questions the ideas of rarity and uniqueness in art through repetition, pairing, and variation. Free. 6:00 to 7:00 p.m. American Art Museum.
Thursday, February 9 Touki Bouki
Every Thursday through February, the African Art Museum's 2012 African Art House Film Festival showcases African films both classic and cutting edge, from all corners of the continent. This week is Touki Bouki, a Senegalese road movie following two young lovers through their schemes to pay their way to Paris. There will also be a Q & A with film historian Françoise Pfaff of Howard University. Free. 6:30 p.m. Landmark E Street Cinema.