Events Feb 14-16: Handi-hour, Noodles and a Movie, and a Mardi Gras Special
Make a craft for your Valentine at the Renwick Gallery, try Taiwanese noodles at the Freer Gallery, celebrate Mardi Gras with Little Red and the Renegades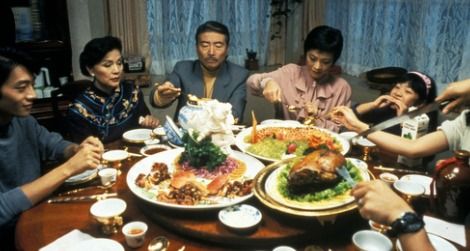 Tuesday, February 14 Handi-hour
Whether you come with a date or forgot it's Valentine's Day, the Renwick Gallery has a craft and a beer for you. Learn to knit while you enjoy live music and several seasonal brews. Then, join a scavenger hunt—no, they're not just for kids—through the galleries. $20 includes 2 drink tickets, snacks and crafts. 5:30 p.m. to 8:00 p.m. Renwick Gallery.
Wednesday, February 15 Noodles and a Movie
Get a taste of Taiwan at the Freer's celebration of Chinese New Year. Chef Hou Chun-sheng, winner of the 2011 Taipei Beef Noodle Soup Competition will be ladling out his signature beef noodles. Stick around for a screening of the widely acclaimed 1994 film by Ang Lee, "Eat Drink Man Woman," about an elderly chef and his daughters in modern Taiwan. Free. 6:00 p.m. Meyer Auditorium, Freer Gallery.
Thursday, February 16 Little Red and the Renegades' Mardi Gras Special
The classic Louisiana stylings of Little Red (Tom Corradino) and the Renegades gets the party started in the Kogod Courtyard. Hailed as "exuberant" and "just flat-out fun" by music critic Lee Nichols, Little Red is sure to get you on your feet. Dance, play a board game, chow down on snacks and just relax at this latest performance in the Take 5! jazz series. Free. 5:00 p.m. to 7:00 p.m. American Art Museum.
For a complete listing of Smithsonian events and exhibitions visit the goSmithsonian Visitors Guide. Additional reporting by Michelle Strange.