Events: Elvis, the Wright Brothers, Foreign Film and More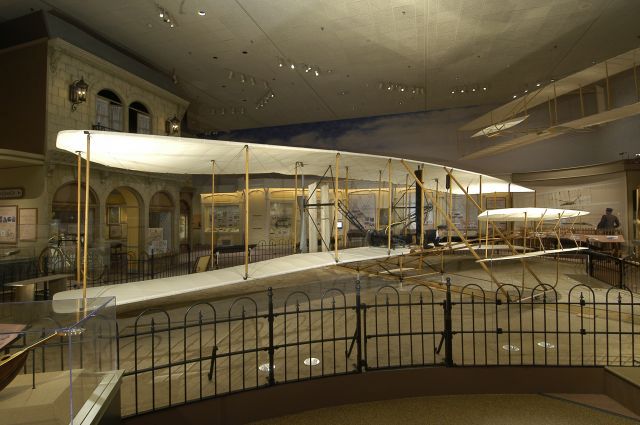 Tuesday, January 18:
The Washington D.C. area experienced a snow and ice event, but all of the Smithsonian museums and the National Zoo are open today. The National Museum of Natural History's Naturalist Center located in Leesburg, Virginia, is closed today. A quilting demonstration at the National Museum of American History is cancelled. The Crocheter Is In event from 1 to 5 at the National Museum of Natural History is also cancelled today. Check listings here for further updates.
Lathe Demonstrations
Watch the Capital Area Woodturners, Chesapeake Woodturners, and Montgomery County Woodturners demonstrate the process used by the artists in A Revolution in Wood to create their unique pieces. Free. Renwick Gallery, 12:00-1:00 PM.​
Wednesday, January 19: The Wright Brothers
Learn how the Wright Brothers made their mark on American history in this puppet show that serves as an inspirational story about the hard work and determination of the famous first-in-flight duo. Tickets are required. Rates are: $6 general admission; $5 for children; $3 for children under age 2; $4 for members; $4 for children of members. Tickets may be purchased online or at the Resident Associate Program box office which is located in the Ripley Center on the National Mall. Tickets will NOT be sold at the door; you must purchase tickets by 4pm the day before the performance. Everyone must have a ticket to enter, including children under 2 years old. For groups of 10 children or more (ages 2-16) please call us at 202-633-8700 for a group discount. Air and Space Museum, 10:15 AM.
Thursday, January 20: Cultures in Motion Performance: Elvis Presley, Live-in-Concert
As part of the Cultures in Motion series, the National Portrait Gallery, in collaboration with the Smithsonian Institution Traveling Exhibition Service and Govinda Gallery, presents a concert of Elvis music from his breakout year of 1956. Tribute artist Scot Bruce and his four back-up musicians are accompanied by narration written and performed by the museum's co-curator of the Elvis at 21 exhibition, E. Warren Perry Jr. Cultures in Motion is the National Portrait Gallery's performing arts series. Broad in scope, the series is designed to educate, entertain, and promote mutual understanding of the diverse cultures that make up both the museum's collection and the mosaic of American heritage. The series uses the medium of portrayal to interpret the lives of the sitter via theater, music, the literary arts, and the visual arts. Free. National Portrait Gallery, 7:00 PM.
Friday, January 21: The White Meadows
Fans of Mohammad Rasoulof's Iron Island will find even more densely-woven symbolism and uncanny imagery in his latest film. Shot on a lake dotted with tiny islands and otherworldly salt formations, this visually stunning, allegory-rich work is full of indelible scenes, from a woman who marries the sea to a dwarf who carries jars of secrets to the bottom of a well. These and other haunting incidents are witnessed by the film's hero, a man who rows from island to island, collecting human tears. This inventive collection of surreal stories radiate the power of classic mythology, but also present a cutting, if deliberately veiled, critique of Iran's current political situation. Free. Freer, 7:00 PM.
For updates on all exhibitions and events, visit our companion site goSmithsonian.com
This post was updated to include news of event cancellations due to weather conditions in the Washington, D.C. area.