Events: Elvis, Frank Capra, Hong Kong Film Fest and More!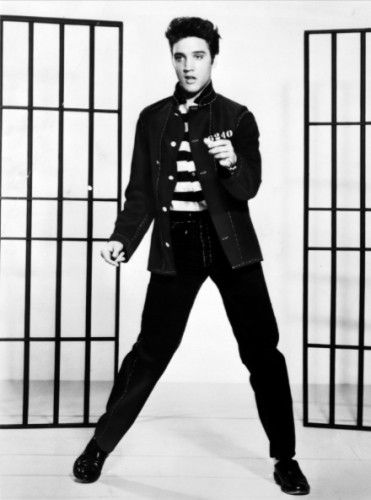 Monday, August 9: Cultures in Motion Performance: Elvis Himself
What would it be like to sit and chat with Elvis had he lived to enjoy his 75th birthday? You have the option of hanging out in your local 7-11 in hopes of having an Elvis sighting OR you can come out to the National Portrait Gallery. In this "Cultures in Motion" dramatic performance, learn about the life, music and cultural impact of the king of rock and roll by way of an imagined interview between Elvis and the gallery's own Jewell Robinson. And how could you pass up an opportunity to see an Elvis impersonator at the Smithsonian? Free, but seating is limited. To make a reservation, call 202-633-8520 or e-mail [email protected]. National Portrait Gallery, 7:00 PM
Tuesday, August 10: Family Across the Sea
In this film, learn how linguist Lorenzo Dow Turner discovered the connection between South Carolina's Gullah people and the people of Sierra Leone and how through language this unique American culture maintained a connection to its homeland. Free. Anacostia Museum, 10:30 AM
Wednesday, August 11: Come Draw with Us!
A classic way to engage with works of art is to sit, study and draw what you see on the walls. (And in this summer heat, it's also a terrific way to pass an afternoon.) Educator Deborah Stokes will get you going on your artistic endeavors—and since all supplies are provided, there's really no reason for you not to come out. Free, but reservations are required. To make a reservation, call 202-633-4632. African Art Museum, 1:00-3:00 PM.
Thursday, August 12: State of the Union
The art of Norman Rockwell—which you can see in a newly-opened show at the American Art Museum—is notable for reflecting the values of community, family and patriotism. Film director Frank Capra took the same tack in his oeuvre of movies, and today you have the opportunity to come out and see "State of the Union." This Spencer Tracy and Katherine Hepburn vehicle follows a couple whose marriage undergoes a trial by fire when the husband is nominated to run for president of the United States. Free. American Art Museum. 6:30 PM.
Friday, August 13: Made in Hong Kong Film Festival: Magic Boy
In this delightful comedy, enjoy the magic tricks of real-life magician Anjo Leung, who plays—what else—a teenage magician who is smitten by a store clerk. This film is presented in Cantonese with English subtitles. Free. Freer, 7:00 PM
For updates on all exhibitions and events, visit our companion site goSmithsonian.com