Events December 4-6: May Yohe, DC Demographics and Kenyan Water
This week, a new book on an old diva, a panel on the capital's Latino populations and a documentary about waterways in Kenya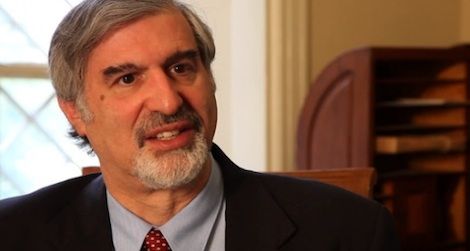 Tuesday, December 4: Madcap May: The Many Lives and Loves of a Scandalous Showgirl
From owner of the Hope Diamond and darling of the stage to penniless ex-pat, May Yohe lived a diva's life. Headlines followed her around the world, through multiple high-profile marriages and equally tantalizing performances, but only Richard Kurin's new biography, Madcap May: Mistress of Myth, Men and Hope brings her many adventures into one story. The Smithsonian Institution's under secretary for history, art and culture knew he had to write the book after he came across May while doing the research for another book on the Hope Diamond. Kurin told the Around the Mall blog, "When you start thinking about all the things that she did: that many lovers and husbands at that time, to go to the height of fame in the British theater at that time—this is the time of Gilbert and Sullivan and George Bernard Shaw, so to be so successful and then end up playing in ten-cent vaudeville theaters, really in poverty, and running a chicken, and running a tea plantation, and a rubber plantation! She did so much more than any one human being, it's kind of hard to imagine." Hear more of her story from Kurin, who will discussing and signing copies of his book for Smithsonian Associates. Tickets $18 members, $25 non-members. 6:45 p.m. to 8:15 p.m. Museum of African Art.
Wednesday, December 5: Immigration, Ethnic Economies, and Civic Engagement: Understanding the Latino Experience in the Washington, DC, Metropolitan Region
Much was made of the importance of America's changing demographics in the recent election, particularly the role of Latino voters in deciding the presidential race. But the Smithsonian's Latino Center has been hard at work researching the historic roots of the Latino community in the nation's capital. Joined by regional experts, the Center presents a discussion of the region's relationship to its Bolivian community, its immigrant entrepreneurs and its low-income populations from World War II to today. Catholic University's Enrique Pumar, the Brookings Institution's Audrey Singer, George Washington University's Marie Price and Institute for Women's Policy Research's Jane Henrici will discuss their own work and the Latino Center's research. Free. 6:30 p.m. to 8:00 p.m. American Indian Museum.
Thursday, December 6: Carbon for Water
As part of the Anacostia Community Museum's "Reclaiming the Edge: Urban Waterways and Civic Engagement" exhibit, the museum presents a documentary about the vulnerability of people living in Kenya's Western Province. Reliant on the rivers for drinking water, many of the people are exposed to water-borne illness. The documentary, by Evan Abramson and Carmen Elsa Lopez, will be discussed by Anacostia Riverkeeper Mike Bolinder. Free. 7 p.m. Anacostia Community Museum.