Events December 25-27: Visitor's Guides, Maya Weaving and Grandma's Kwanzaa
This week, catch a demonstration and hear stories of celebration, or just tour the museums with our custom-made app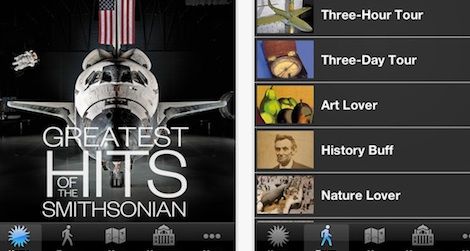 Tuesday, December 25: All museums will be closed for the holiday.
Wednesday, December 26: Maya Weaving Demonstration
Though many are loosely familiar with the Maya calendar whose supposed apocalypse has come and again, there are many other Maya traditions worth consideration. Juanita Velasco is a Mayan weaver as well as a native speaker of Ixil. She will be sharing her craft with a weaving demonstration. See up close and personal how all those beautiful textiles are made by hand and perhaps get to know a bit better a culture that has been dominating the headlines. Free. Daily, 11:00 a.m. to 2:00 p.m. through December 30. American Indian Museum.
Thursday, December 27: Grandma's Kwanzaa
Presented by Black Women Playwrights' Group member Debra Mims, Grandma's Kwanzaa looks at the many stories surrounding the seven-day celebration of Kwanzaa. Looking at how the holiday honors both African and African American cultures, Mims finds messages of education, family and culture that she believes can support strong communities throughout the year, not just during the holiday. The family-friendly event is perfect for those familiar with the celebration as well as newcomers. Free, for reservations call 202-633-4844. 11:00 a.m. Anacostia Community Museum.
And if you happen to have a herd of family members curious to explore all the Smithsonian has to offer, just download the specially created Visitors Guide App. Get the most out of your trip to Washington, D.C. and the National Mall with this selection of custom-built tours, based on your available time and passions. From the editors of Smithsonian magazine, the app is also packed with handy navigational tools, maps, museum floor plans and museum information including 'Greatest Hits' for each Smithsonian museum.