Events December 18-20: National Apologies, Robot Face-offs and Jazzy Holidays
Learn about the 2009 official apology to Native Americans, talk with an expert at Air and Space and hear some "post-cool" takes on seasonal classics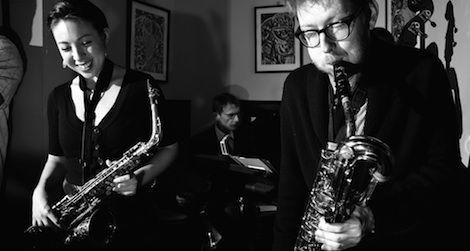 Tuesday, December 18: Apology to Native Peoples of the United States
In 2009, President Obama signed a Congressional which included among its many sections an official apology to Native peoples, saying that, the United States, "recognizes that there have been years of official depredations, ill-conceived policies, and the breaking of covenants by the federal government regarding Indian tribes." Section 8113 goes on to say that the country, "apologizes on behalf of the people of the United States to all Native Peoples for the many instances of violence, maltreatment, and neglect inflicted upon them by U.S. citizens," and urges state governments to work toward reconciliation. But the apology passed largely unnoticed and many Native groups are still unaware of its existence, according to Mark Charles (Navajo). Charles will discuss what the apology is and why it falls short. 10 a.m. to 5 p.m. Free. American Indian Museum.
Wednesday, December 19: Robot Face-off
At this week's installment of the Air and Space Museum's Ask an Expert series, Jennifer Levasseur will talk about a potential robot matchup between two robots in the museum's collections. She's written on the Space Age and researched early science fiction films so she's set to talk about all the robot greats. Stop by while touring the museum's iconic treasures, including the Wright Flyer and the apollo 11 command module. Free. 12:00 p.m. Air and Space Museum.
Thursday, December 20: Cool Yule Take 5!
Classic holiday tunes as you've never heard them before, that's what's on tap for Thursday evenings night of jazz music in the American Art Museum's airy courtyard. Brad Linde and Sarah Hughes will lead their quartet through a "post-cool, free-bop" night of swinging songs to get you in the holiday spirit. There will also be a drawing workshop taking place while you listen where you can learn to build your own sketchbook out of recycled materials. Free. 5:00 p.m. American Art Museum, Kogod Courtyard.