Events Dec. 12-15: Seasons of Light, The Expert Is In, Day With the Artists, and Holiday Jazz
This week, see a holiday performance, talk to a bird expert, meet a pair of Native artists, and attend a jazz concert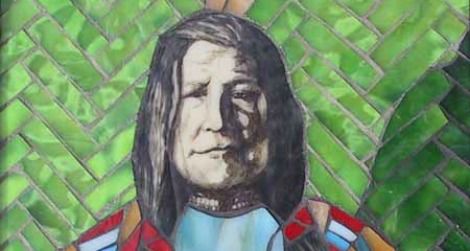 Monday, December 12 Discovery Theater: Seasons of Light
This popular annual event captures the warmth of the holidays and provides a great interactive experience for children, ages 5 to 10. In this theater performance, audience members will have the chance to explore the customs and history of Diwali, Ramadan, Hanukkah, Christmas, Kwanzaa, and more. Bring the whole family for a educational event. Tickets are $5 for Residents Associates members, $6 for children non-members, and $8 for the general public. 10:15, with a repeat performance at 11:30 daily, weekdays through Dec. 23. Ripley Center.
Tuesday, December 13 The Expert is In
As part of the Natural History Museum's "The Expert Is In" series, where  curators are stationed within exhibitions to provide visitors with fascinating background information, bird specialist Carla Dove will speak about bird identification. When birds collide with aircraft, highly trained scientists are able to identify species and other information from feathers and small fragments. Listen to Dove's expert perspective and ask your own questions. Free. 1 to 3 p.m. Natural History Museum, "More Than Meets the Eye" exhibition, 1st floor.
Wednesday, December 14 Day With the Artists
The American Indian Museum's Artist Leadership Program enables Native artists to build their skills in various contemporary mediums and return to their communities to share their knowledge through art. Take this chance to meet two recipients of the program: Angela Babby, an Oglala Lakota who works with enameled glass mosaics, and Leah White Horse-Mata, from Northern California's Northern Chumash area, who researches traditional regalia and jewelry. Free. 2:30 to 4:30 p.m. American Indian Museum, Room 4018/4019.
Thursday, December 15 Holiday Jazz
Come for a festive holiday-themed jazz concert with the local DC group "The Minor Thoughts Quartet." The group, according to its website, plays a "repertoire of straight ahead jazz standards, post-bop, and Lain-influenced jazz." Attend this performance of the "Take 5!" series to hear their take on the seasonal classics and put a little pizzazz in your holidays. Free. 5 to 7 p.m. American Art Museum, Kogod Courtyard.
For a complete listing of Smithsonian events and exhibitions visit the goSmithsonian Visitors Guide. Additional reporting by Michelle Strange.