Events: Butterflies, Underwater Archaeology, Iranian Cinema and More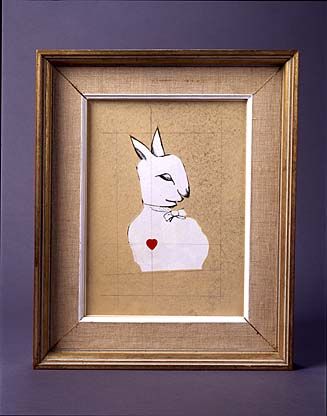 Monday, February 14: Butterfly Pavilion
This Valentine's Day, why not take your sweetheart by the arm and take a stroll through this special exhibit area which is rife with exotic plants and live butterflies that hail from all over the world. Tickets are required. Rates are: $6 for adults; $5.50 for seniors (60+); $5 for children and members. There is no charge on Tuesdays; however a ticket is still required. Visit the butterfly pavilion's website to purchase tickets and for more information. Natural History Museum, 10:15-5:00 PM.
Tuesday, February 15: Sketching: Draw and Discover: Luce Foundation Center for American Art
Come be inspired by the works on display at the American Art Museum and then spend some time sketching at the Luce Foundation Center's workshop. Free, but bring sketchbooks and pencils. American Art Museum, 3:00-4:30PM.
Wednesday, February 16: Children of the Enlightenment: The Ideological Origins of Black Agency and Activism
This year marks the 150th anniversary of the Civil War, and this evening, come hear a dramatic reading of Frederick Douglass's speech "What to the Slave is the Fourth of July?" by actor Roger Guenveur Smith. Afterward, distinguished scholars Lonnie Bunch and Rex Ellis of the National Museum of African American History and Culture and Dr. Clement Price of Rutgers University explore the complexity of relationships between free blacks and whites in the antebellum United States and the various motivations of both groups to end slavery. Free. American History Museum, 7:00 PM.
Thursday, February 17: Underwater Archaeology: Excavation at the Mazotos Shipwreck in Cyprus
Dr. Stella Demesticha, a maritime archaeologist with the University of Cyprus, presents an illustrated lecture about the discovery and excavation of a 4th century BC shipwreck in Mazotos, Cyprus. The shipwreck is one of the few of its kind currently being excavated in the Mediterranean and is expected to shed light on ancient seafaring and sea routes. And before heading to the lecture, be sure to do a little preliminary reading on Cypriot art and culture. Free. Natural History Museum, 7:00-8:30 PM.
Friday, February 18: Frontier Blues
A chicken-farm worker whose best friend is a donkey, a clothing store owner whose wares never fit anyone, a man learning English so he can marry a woman he's never even talked to, and a traditional musician who's not quite traditional enough for the photographer doing a project on him: These are just a few of the oddballs populating Babak Jalali's dry, absurdist comedy. Filmed near Iran's northern border with Turkmenistan, it is steeped in the region's unique, ethnically diverse culture and sensitive to how the empty, forlorn landscape shapes its inhabitants' lives. The film will be presented in Persian and Turkmen with English subtitles. Free. Freer, 7:00 PM.
For updates on all exhibitions and events, visit our companion site goSmithsonian.com