Events: Bolivan Arts Festival, Movies From Hong Kong, National History Day and More!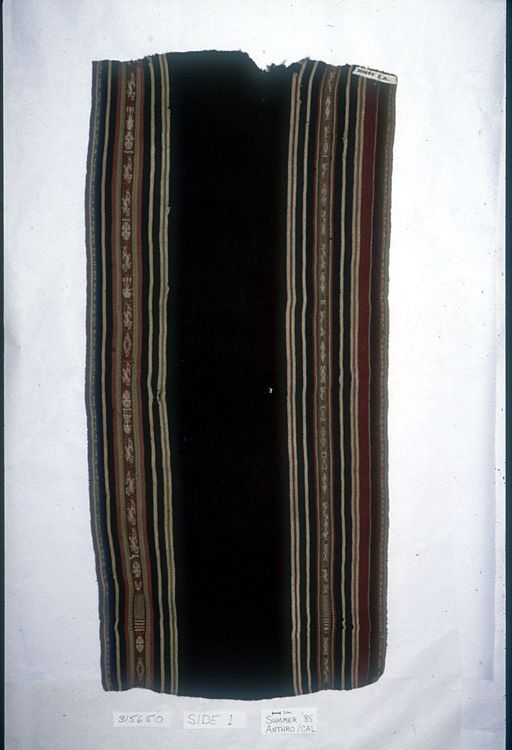 Monday, June 14: Ten-Day Festival: Arts and Artisans from Bolivia and the Peruvian Island of Taquile
The indigenous participants in the festival include the Chiquitanos, Guarayos, Icocenos, and Ayoreosl from the eastern lowlands of Bolivia, who demonstrate and sell a wide array of products and crafts including weavings, embroidery, pottery, sculptures and paintings. A dance group from the island of Taquile in Lake Titicaca also performs. Free. American Indian Museum, 10:00 AM-5:30 PM through June 20.
Tuesday, June 15: Doll Making Workshop
Have you ever wanted to make your own art doll? Acclaimed doll artist Francine Haskins is on deck to show you the ins and outs of the craft in this workshop at the Anacostia Community Museum. All you need is your imagination, creativity and positive energy—and your own fabric if you so desire. Select materials are provided for you. Not able to attend this workshop? Worry not. It repeats on July 13 and August 17. Reservations are required. Reservations cost $20 per person. The workshop is limited to 20 participants. To make a reservation, call 202-633-4866. Anacostia Museum, 10:30 AM-3:00 PM
Wednesday, June 16: The Kenneth E. Behring National History Day Contest Student Exhibits
The annual Kenneth E. Behring National History Day Contest encourages students from all over the nation to explore and appreciate the past. Every year a new theme is selected and students conduct research and create a product—from tabletop exhibits and dramatic presentations to documentaries and websites—that reflect that theme. This year's topic is "Innovation in History: Impact and Change" and today you have an opportunity to see the 24 state-winning projects. Free. American History Museum, 10:00-1:00 PM.
Thursday, June 17: Looking American: Objects Out of Storage
The Smithsonian is sometimes referred to as "America's Attic"—but like your garden-variety attic space, only a select number of nifty objects are viewable at any given time. Today, curators bring out a selection of artifacts not normally on exhibition and talk about them with the public. Free. American History Museum, 12:00-1:30 PM
Friday, June 18: Made in Hong Kong Film Festival: Red Cliff—Part 1
Tonight at the Freer, take this opportunity to see John Woo's uncut cinematic epic depicting the Han dynasty-era Battle of Red Cliff. (When originally released in the U.S., audiences only saw it in a severely shortened version.) Featuring a cast of thousands, this sprawling historical epic is sure to dazzle. Please note that only the first part of the film—which clocks in at 142 minutes—will be shown tonight and on June 20. Return to the Freer either on June 25 or June 27 for Part 2. The film is presented in Mandarin with English subtitles. Free. Freer, 7:00 PM
For updates on all exhibitions and events, visit our companion site goSmithsonian.com