Events August 22-25: Addy's World, Draw & Discover, Child of the Civil Rights Movement and More
Take a tour through American history, create your own art, listen to an author speak about civil rights, and enjoy a tour of an exhibition soon to close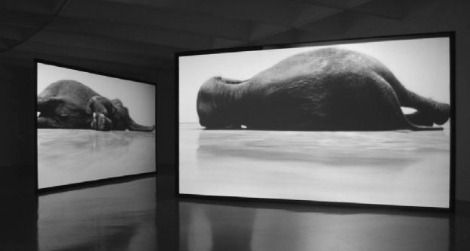 Monday, August 22 Addy's World
Ever wonder what life was like for young African American girls during the Civil War? Addy Walker, of the popular American Girl doll series and heroine of the book, Meet Addy, is a nine-year old that was born into slavery who escapes to freedom during the Civil War. Trace the events in the story's narrative using the museum's downloadable guide, or pick one up free at the information desk. Claim a free gift at the gift shop when you have your guide stamped at each stop on the self-guided tour. Free. Continues through end of August. American History Museum.
Tuesday, August 23 Draw & Discover
Break out of your Tuesday routine by visiting the American Art Museum's Luce Foundation Center for American Art. Make your way to the 3rd floor of the West Wing of the museum at 3 p.m. to join a discussion about some of the works that line the walls of the museum. Then put your own spin on the masterpieces as you spend time sketching a few of your favorites. There are more than 3,300 artworks on display in the Luce Foundation Center so branch out and find a new favorite. Bring a small sketchbook and some pencils and enjoy the artwork as you spend an afternoon in the Luce. Free. 3:30 to 4:30 p.m.. American Art Museum
Wednesday, August 24 Civil Rights in America
Hear a renowned author talk about her work and have your copy of the author's book signed at the National Portrait Gallery. Paula Young Shelton grew up among a host of civil rights activists, including her father Andrew Young and family friend Martin Luther King Jr. Her book, Child of the Civil Rights Movement, is an inspiring look at her childhood in the heavily segregated Deep South and her family's struggle for civil rights, culminating in the historic march from Selma to Montgomery, Alabama. Free. Noon to 1 p.m. National Portrait Gallery.
Thursday, August 25 Fragments in Time and Space
This Thursday evening, join Michael Fried, professor and author of Why Photography Matters as Art as Never Before for a tour of the Hirshhorn's summer exhibition, "Fragments in Time and Space." Get an expert's take on works by Hiroshi Sugimoto, Douglas Gordon, and Tacita Dean while you still have the chance, as the exhibition will close on Sunday. The walk-through begins at 7 p.m. and lasts for about an hour. Free. Hirshhorn Gallery
For a complete listing of Smithsonian events and exhibitions, visit the goSmithsonian Visitors Guide. Additional reporting by Michelle Strange.