Events August 17-19: Killer Clans, Stargazing, and Video Games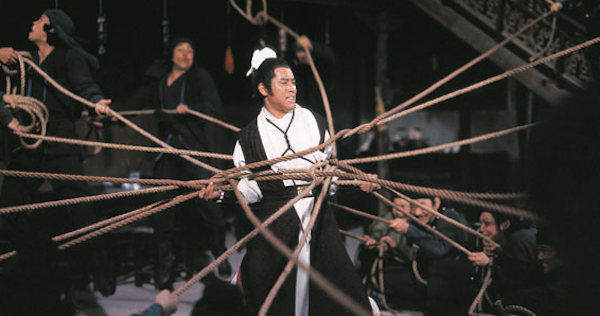 Friday August 17, Killer Clans
Complete with swordplay, fight scenes and romance, the 1976 film Killer Clans tells the story of two rival assassins vying for the love of the daughter of the man they were hired to kill. The film was adapted from the novel Meteor, Butterfly, Sword by Chinese writer Ku Lung. Chor Yueng (The Duel of the Century, The Hidden Power of the Dragon Sabre) directs what critic Chinlin Hsieh calls "Full reign of artistic sensibilities." 7 p.m. 103 minutes. Freer Gallery Meyer Auditorium. Free.
Saturday August 18, Saturday Star Party at Sky Meadows State Park
City lights are nice at night, but not when you want to stargaze. Join the Air and Space Museum's astronomer Sean O'Brien and other local stargazers as they share their knowledge of the night sky. With the help of handy tools, see stars up close, and maybe even a few planets. The evening kicks off with a "Junior Astronomer" program for kids ages 5-12, followed by a presentation by a Jet Propulsion Laboratory Solar System Ambassador. The rest of the night will be devoted to stargazing. 7:30-10:30 p.m. Sky Meadows Park (for directions, call 540-592-3556). Free, but $5 parking fee per vehicle.
Sunday August 19 Artist talk with Kenny George
As part of the Luce Center's Artist Talk series, local painters, sculptors and designers discuss a work in the collection of The American Art Museum and explain why it resonates with them. This week The Luce Center features visual artist Kenny George, whose own work explores the themes of humor, play and competition. After the talk, visitors will be able to play one of George's own video games. The talk is presented in conjunction with the museum's latest exhibition, The Art of Video Games. 1:30-2:30p.m. American Art Museum McEvoy Auditorium. Free.