Events at the Smithsonian 1/21-1/23: Preserving Your Collections, Starry Nights, Iranian Film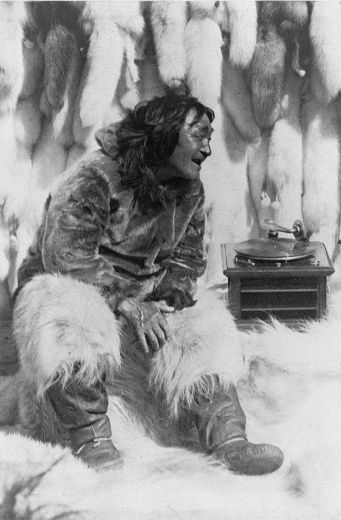 Wednesday, January 21: Future of New Art Technologies
So, you've figured out how to preserve your prized collection of Annette Funicello LPs in paper sleeves and mylar slipcovers—but how do you protect your Frankie Avalon mp3s from the ravages of time? O dio mio, what do you do? Dr. Glenn Wharton from the Museum of Modern Art (MoMA) in New York is here to talk about the latest methods being used to preserve our modern media from television, music and video from CDs to DVDs. Free. American Art Museum. 6 PM.
Thursday, January 22: Meet the Museum: Starry, Starry Night
Professor Van Gogh and the Stone Lion Puppet Theater provides you with a unique introduction to astronomy and stargazing. For ages 2-7. Tickets are required and must be purchased in advance. There will be no same-day sales. Rates are: $6 for adults, $5 for children (ages 2-16), $4 for Resident members. Call 202-633-8700 to purchase. Air and Space Museum, 10:15 AM, 10:45 AM, 11:30 AM and 12:15 PM.
Friday, January 23: Iranian Film Festival: Head Wind
​A documentary that examines the Islamic Republic and how it tries to control the inflow of information from the outside world. Will the age of DVDs and the Internet overwhelm traditional modes of living? In Persian with English subtitles. Free, but due to high demand, assigned seating is in effect for this series. Up to two free tickets will be distributed one hour prior to show time. Repeats January 25. Freer, 7 PM.