Events: Albert Maysles, Mars Rovers, Hobbits and More!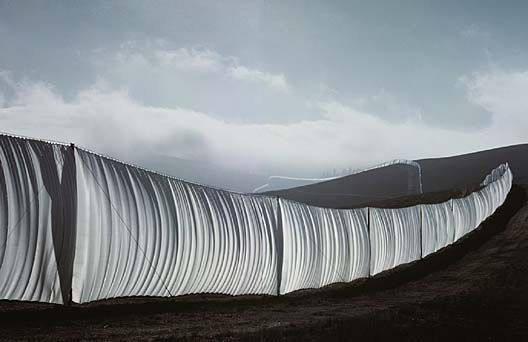 Monday, April 23: March Point
In this film, three teenagers from Washington State's Swinomish Reservation make a film about two oil refineries that are harming the health of the people, the land, the water and the traditional way of life and gain a new sense of themselves during the creative process. Free. American Indian Museum, 12:30 PM. This event repeats daily throughout the month of April at 12:30 and 3:30 PM.
Tuesday, April 24: An Evening With White House Correspondents
The image of the modern-era presidency is in part a result of the work of White House correspondents—those intrepid reporters and journalists who work around the clock to keep us in the loop with what's happening with the heads of state. Get the inside scoop on what it's like to provide news coverage of the leader of the free world in this roundtable discussion moderated by Ken Walsh (U.S. News & World Report) and featuring Sheryl Stolberg (New York Times), Dan Lothian (CNN), Don Gonya (NPR), and John Dickerson (Slate magazine). Tickets are required. Rates are: $30 for Resident Associate Members; $27; $40 general admission. Tickets may be purchased online at this site. Resident Associate Program, 6:45 PM.
​Wednesday, April 25: Ask an Expert: Mars Rover Update
In today's lunchtime lecture, Dr. John Grant of the museum's Center for Earth and Planetary Studies will give you an update on the Mars rover—the high-tech automated motor vehicle that allows us to catch a glimpse of Mars' extraterrestrial surface. Free. Air and Space Museum, 12:00-12:15 PM.
Thursday, April 26: Christo in Paris with Albert Maysles
Albert Maysles, together with his brother David, created a string of landmark documentary films. Together they captured the cutthroat world of door-to-door bible salesmen in Salesman, brought us backstage to the notorious Rolling Stones concert at Altamont in Gimme Shelter and provided audiences with a window into the beautifully damaged lives of Edith and Edie Bouvier Beale in Grey Gardens. In addition, they chronicled the works of artistic team Christo and his wife Jeanne-Claude in two films,  Valley Curtain (1973) and Christo in Paris (1986). Tonight, enjoy a screening of these films, complemented by a live introduction from Albert Maysles himself. Free, but tickets are required. Two free tickets per person will be distributed in the G Street lobby one hour before show time. American Art Museum, 6:30 PM.
Friday, April 27: Hot Topics: "The Hobbit"
The skeletal remains of the 3.5-foot-tall Homo floresiensis—nicknamed "the hobbit"–wasn't discovered in the Shire, but in Indonesia. Come listen to paleoanthropolgist Matt Tochieri discuss this major discovery—and maybe try to refrain from singing a verse or two from certain hobbit songs. Free. Natural History Museum, 3:00 PM.