Enter A Video Contest to Name Two of the Zoo's Lion Cubs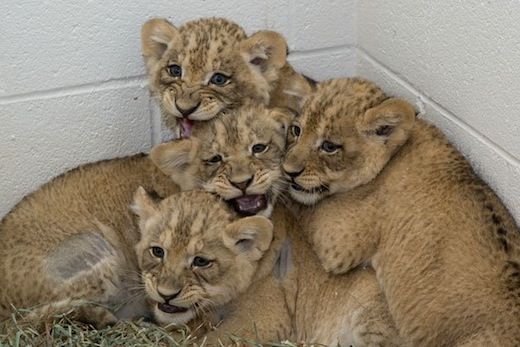 The seven lion cubs born at the National Zoo this past summer are in need of names—and the Zoo wants you to polish up your video-making skills and help with the naming of two of them. If you're feeling game, create a video no longer than 90 seconds wherein you suggest a name for both of the cubs—there's one male and one female. In your video, you must explain why the name is perfectly apropos.
You have until midnight, Eastern Standard Time, on December 5 to send in your videos, so get creative! Finalist videos will be posted online on December 8 and the public has until December 18 to vote for their favorite submissions. The winners—in addition to having the honor of having conjured up the most marvelous monikers for the cute cubs—will also receive a lion-themed gift basket. Visit the National Zoo's site for a full list of contest terms and conditions and get your thinking cap on. We can't wait to see what ideas you come up with.