Emmett Till's Open Casket Funeral Reignited the Civil Rights Movement
Mamie Till Mobley's decision for her slain son's ceremony was a major moment in Civil Rights history.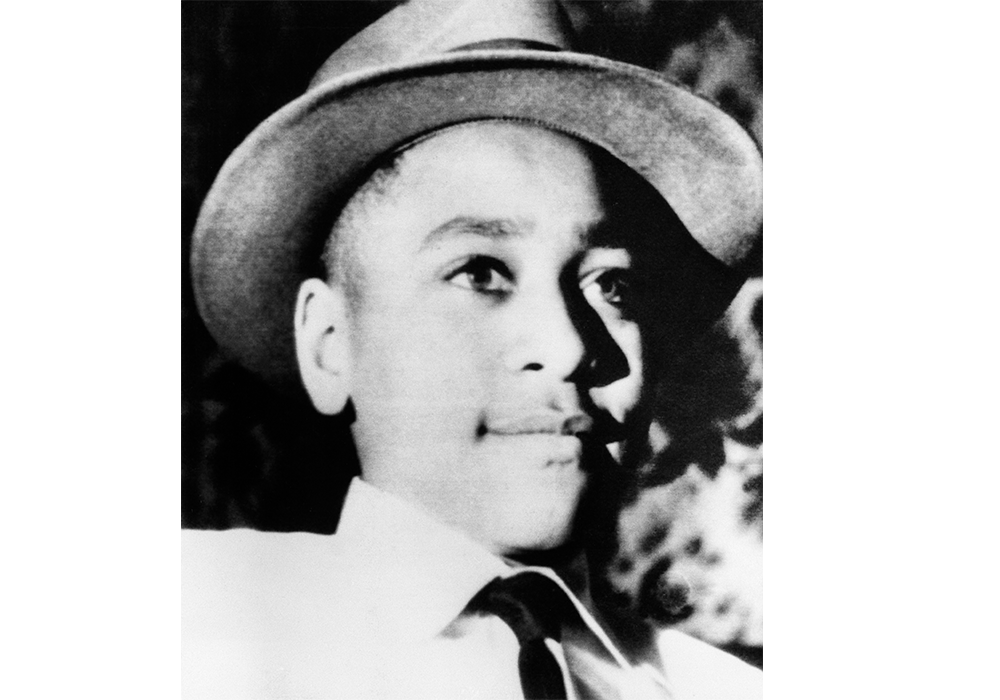 Sixty years ago Jet magazine published photos of the disfigured and decomposed body of slain 14-year-old African American Emmett Till, rattling communities across the country and reigniting a widespread passion for the Civil Rights Movement. These photos were undeniably important to the dissemination of the story of Till's murder, but it is the actions of young mother Mamie Till Mobley that pushed her son's tragic death into the international spotlight.
When Mamie held an open casket funeral on September 3, 1955, she urged the world to look at her son's beaten, swollen body. The body, which was so disfigured that he was only identifiable by the initials on a ring on his finger, was viewed by thousands of people and photographed and published in newspapers and magazines.
"In order to come to grips with this tragedy, she saw Emmett as being crucified on the cross of racial injustice," says Lonnie Bunch, founding director of the National Museum of African American History and Culture. "And she felt that in order for his life not to be in vain, that she needed to use that moment to illuminate all of the dark corners of America and help push America toward what we now call the Civil Rights Movement."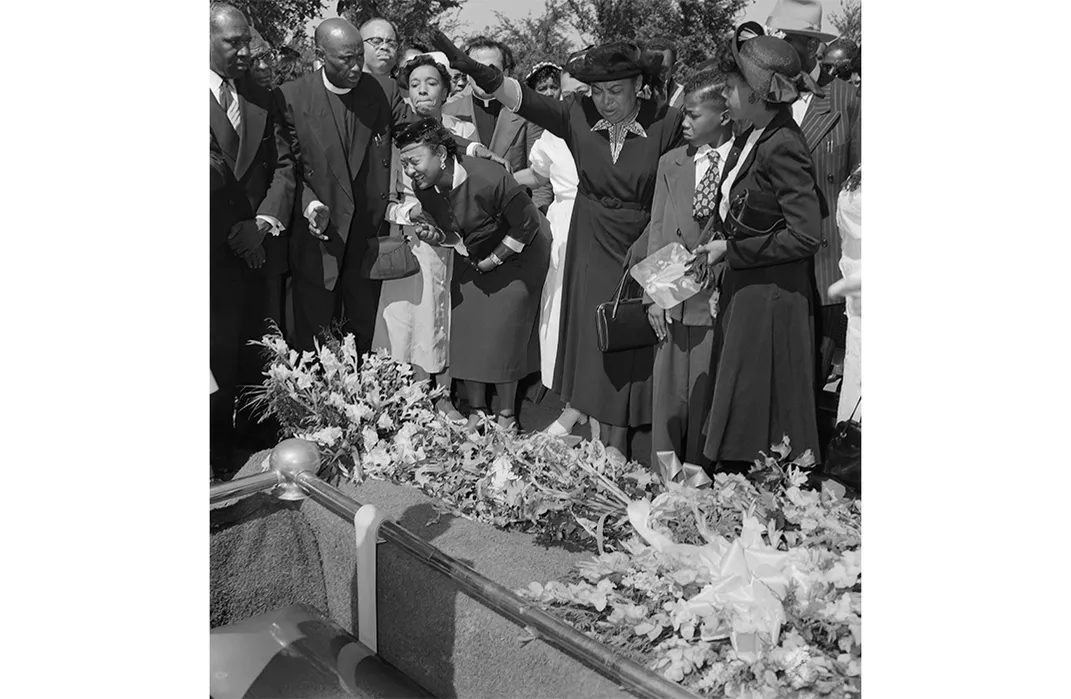 Just a few weeks before Mamie became a nationally recognized figure, she was a young mother on the south side of Chicago, saying goodbye to her son as he boarded a train to Money, Mississippi. On August 28, 1955, Emmett, who was visiting relatives in Money, allegedly whistled at Carolyn Bryant, a white woman. After Bryant relayed the story to her husband and his half brother, they abducted Emmett at his great uncle's home and proceeded to brutally beat him, shoot him in the head and dump his body in a river.
The body was discovered three days later, and although Mississippi officials advocated for a quick burial of the body, Mamie requested it sent home to Chicago, where thousands of people attended the funeral at Roberts Temple Church of God.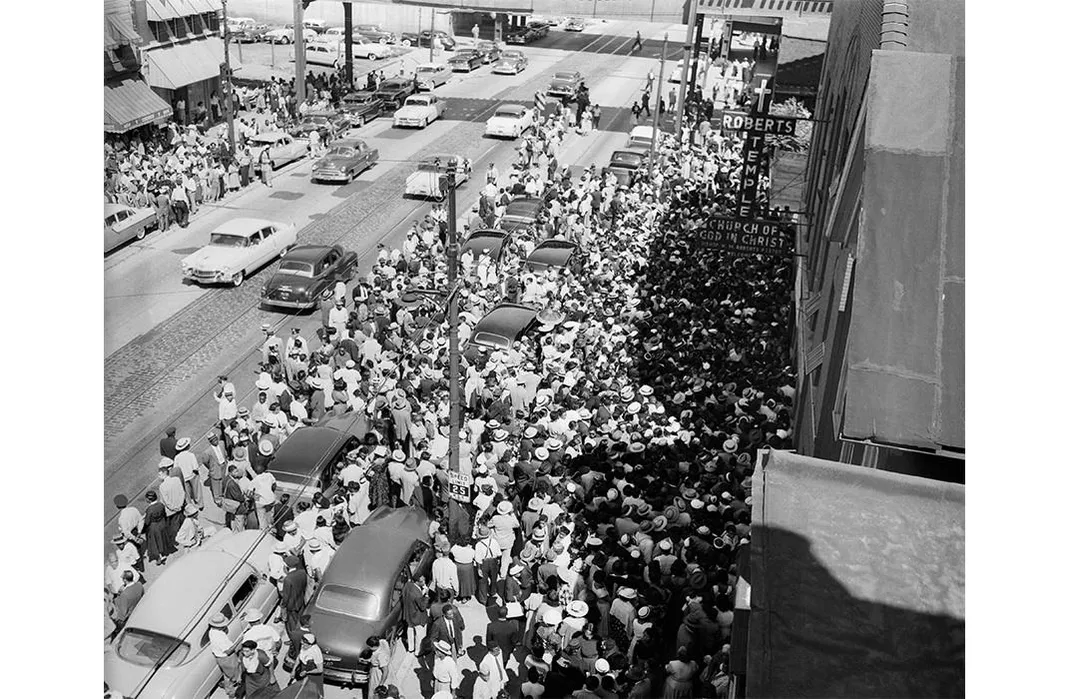 In the months following Till's funeral, the Civil Rights Movement picked up speed beginning with the Montgomery Bus Boycott, led by Martin Luther King Jr. and inspired by Rosa Parks. The movement continued to gain momentum throughout the next few years as activists mobilized people across the country to fight for justice and equality. Mamie herself became an activist, speaking to large crowds about racial inequality and advocating for children in impoverished neighborhoods. 
In 2004, Till's family agreed to exhume the body from its location in an Alsip, Illinois, cemetery to allow officials to conduct an autopsy on the body as part of a re-investigation of a number of Jim Crow-era related cases. According to state law, they were obligated to bury the body in a new casket after the autopsy was complete, which left the original casket empty. For some time, the original casket remained on site at the cemetery, but when Till's family members learned it was not being cared for properly they asked Bunch, a friend of Mamie's, to help them preserve it.
Bunch agreed to acquire and preserve the legendary casket among the collections of the Smithsonian Institution, where it will be on display in the Civil Rights exhibition at the African American History Museum, when it opens in the fall of 2016, alongside pieces about the March on Washington and Selma. As they walk through the exhibition, visitors will learn about Emmett Till's story and upon turning a corner they will be faced with the preserved casket, open as Mamie ordered on the day of Till's funeral.
"To be able to tell the story of Emmett Till will really help the public realize both the pain of this loss and the import of it," says Bunch. "What you hope is that some people will be startled, some moved, some challenged to recognize that silence about issues of hatred and racial violence lead to the loss of people like Emmett Till. And that's why I think we want people also to know that actions. . . like his mother's, can be transformative."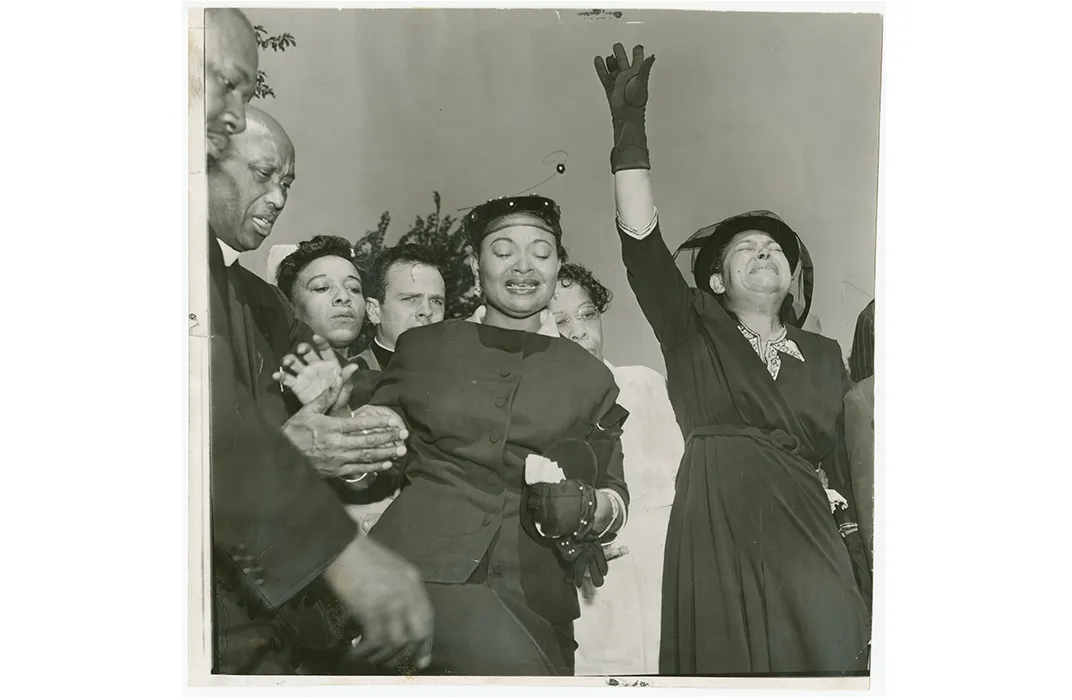 Perhaps the most striking—and alarming—part of Emmett Till's story is the familiarity it retains 60 years later.
"Emmett Till remains an example of the vulnerability of certain segments of our population and the fact that though America has changed in profound ways, the kind of assumptions, attitudes and beliefs that led to the murder of Emmett Till have not yet vanished in the United States," says Bunch.