Design-Your-Life.org with Curator Ellen Lupton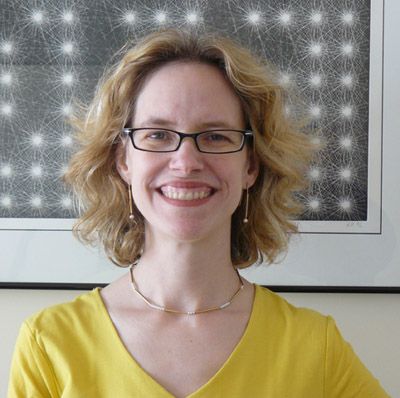 Ellen Lupton is the kind of person who ponders the necessity of toasters.
"Is civilized life possible without this fundamental kitchen gadget?," she muses in her book Design Your Life: The Pleasures and Perils of Everyday Things. "Could a 21st-century family get by with no toaster at all?"
Well, yes... Lupton concludes . But compared to broiling, frying or microwaving your bread, you can't beat the convenient predictability of a toaster.
Lupton, a design critic and curator at the Smithsonian's Cooper-Hewitt, National Design Museum in New York, teamed up with her identical twin sister Julia, a professor at the University of California, Irvine, to co-write the book and its ongoing companion blog, Design-Your-Life.org.
On the blog, created in 2005, the sisters question the way we use and interact with everyday objects: What are the secret lives of scarves? How can a personal Web site help you curate the self? And what creative possibilities exist with file folders? Each post is accompanied by photographs and original illustrations that add to the authors' points.
According to Ellen Lupton, writers are attune to grammatical errors the way design critics are inspired by and sensitive to the way things are put together. The blog is not a diary, but a first-person account of these aesthetics. "Design is critical thinking and creative thinking," she says. "If you don't have a design point of view you tend to accept everything as it is and not wonder how it came to be that way."
When Lupton does find room for improvement in everyday design, her words can draw fire. In the book, a chapter dedicated to the annoyances of luggage with wheels, known as roller bags, led to a passionate response. Roller bag supporters say the invention allows travelers to carry more and is better on the back and neck. "It's certainly an area of debate," Lupton says. "People don't' realize how much space they're taking up. You have a product that has great benefits but also makes people behave badly."
The blog is a hub for these kinds of conversations. And because Lupton is a combination writer/curator/speaker/mother/teacher/etc..., there is some commentary on life as well. For example, after being asked if she was a workaholic, Lupton didn't hesitate to say yes. But, she explains, there's a difference between a high-functioning workaholic versus a sloppy workaholic. See where you fit in.