Design for a Living World at National Design Museum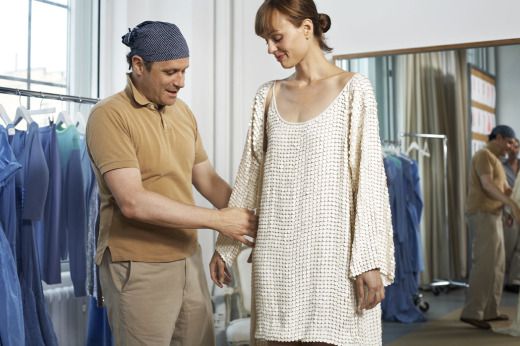 Smithsonian's Cooper-Hewitt, National Design Museum has teamed up with The Nature Conservancy in an exhibition called "
Design for a Living World
," which opened yesterday. For the purposes of the show, leading fashion, industrial and furniture designers were given a natural material from a Nature Conservancy site to work with. Industrial designer Yves Béhar created packaging for a Costa Rican chocolate cooperative's raw cocoa. Dutch designer Hella Jongerius crafted decorative plates and vessels from chicle, usually used in chewing gum production, harvested in the Yucatan Peninsula. Christien Meindertsma knit a large rug from wool provided by a sustainable sheep ranch in Idaho. And Paulina Reyes, of kate spade new york, worked with craftspeople in Bolivia to design a series of handbags made of sustainable wood, cotton and a fiber made from palm leaves.
Perhaps the most mainstream designer involved was Isaac Mizrahi, formerly of Target fame and now the co-host of Bravo's "The Fashion Show." He fashioned a dress out of Alaskan salmon skin, a typically wasted by-product of the salmon industry. Check out fellow blogger Joseph Caputo's magazine interview with Mizrahi.
"Design for a Living World" runs through January 4, 2010.