Curator Amy Henderson: How The Stars Just Dazzle Us
The National Portrait Gallery expert on celebrity culture admits that she is often captivated by the glamour and glitz that defines the Hollywood superstar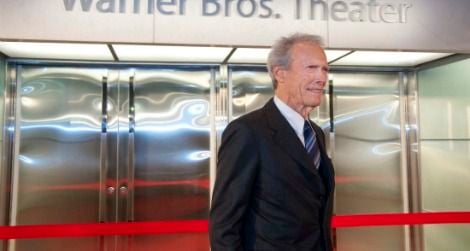 This post is part of our on-going series in which ATM invites the occasional post from a number of Smithsonian Institution guest bloggers: the historians, researchers and scientists who curate the collections and archives at the museums and research facilities. Today, Amy Henderson from the National Portrait Gallery weighs in on celebrity stars and history. She last wrote for us about food at the Portrait Gallery.
Usually, the Grammy Awards ceremony is a thunder-and-light show that celebrates the year's best performers in recorded music. This year, the death of Whitney Houston on the eve of that much-anticipated honors ceremony cast a giant pall over the event. The sudden death of such a blazing star delivered an electric jolt to our collective fantasies of the celebrity as a creature beyond-the-pale and larger than life. It is always disconcerting to find that they are, like us, all too human.
Our relationship to celebrities is complicated. We love them, and we love to trash them. We copy their "look"—hair, clothes, body type—and relish the endless gossip the media churns out for our delectation. In our heart-of-hearts, we like to think of celebrities as being just like us—except thinner, more glamorous, and from a universe sprinkled with stardust. Because I study media and celebrity culture, I've been lucky enough over the years to cross paths with some of these iconic creatures. I met with Katharine Hepburn in the late 1980s and early 90s to discuss obtaining a painting that Everett Raymond Kinstler did of her in 1982 for the National Portrait Gallery. American History Museum curator Dwight Blocker Bowers and I interviewed Ginger Rogers and gleaned priceless tidbits and back story for our exhibition on musicals, "Red, Hot and Blue." Gregory Peck came to see that exhibition, and Dwight and I somehow managed not to faint as we toured that great American actor through the show.
On February 1, I was wowed all over again when Clint Eastwood appeared at the American History Museum to help celebrate the opening of the newly-named Warner Bros. Theater. Eastwood entered the museum gliding through a bank of dazzling lights and across a specially-installed red carpet. Goodness, he is tall, I thought. And thin. He glows! For several minutes he paused and smiled in front of a wall of historic Warner Bros. artifacts as news photographers and iPhone owners blazed away. It was "magic time."
This magic happened because Warner Bros. has a profound understanding of its own history. Warner CEO Barry Meyer told the reception crowd that his studio—founded in 1923 by brothers Albert, Sam Harry, and Jack Warner—has fostered a "rich legacy of entertaining audiences for almost 90 years." Today, it stands at the forefront of film and television production and worldwide distribution of movies, cartoons, DVDs, comic books, and brand licensing.
In its new collaboration with the Smithsonian, Warner Bros. Entertainment has provided funding to renovate the American History museum's 46-year-old auditorium into a state-of-the-art facility with HD and 3-D film and digital capability, along with a fabulous new sternum-rattling Dolby surround sound system. Dwight Bowers, the museum's project director for the Warner Bros. Theater initiative, called this partnership a superb way "to increase public awareness of film as a vital part of the American Experience" both through festivals showcasing classic feature films, and with displays of remarkable treasures from the Warner Bros. archive.
Outside the theater, museum walls are lined with cases displaying eye-popping artifacts drawn from Warner's history: costumes that Humphrey Bogart and Ingrid Bergman wore in "Casablanca," the houndstooth suit Lauren Bacall wore in "The Big Sleep," and Jack Warner's personal address book, opened to the 'D' section to reveal phone numbers for Bette Davis, Cecil B. DeMille, and Walt Disney. This remarkable partnership between the museum and Warner Bros. is being inaugurated with a films featuring Clint Eastwood Westerns, such classic early sound films as "The Jazz Singer," and movies that focus on the Civil War, including "Gone with the Wind" and "Glory."
At the opening reception, Eastwood received the James Smithson Bicentennial Medal in recognition of the six decades he has spent capturing American life and culture on film. The American History Museum's interim director Marc Pachter spoke eloquently about how films are integral to our daily lives: "Our notions about history, heroes, explorations, fears, and dreams are formed and transformed by the way we make movies and the way we watch them."
The museum's Warner Bros. initiative strongly affirms the role of film in nurturing the shared culture that lies at the core of the American experience. The wonderful irony is that a medium built on fleeting images and simulated reality has been able to capture so fully the stories and moments that chronicle who we are. Because of that, Pachter believes that movies are as significant as any artifact in the museum's collections: "The best films, and of course, the best actors, remain timeless in our hearts and our imagination."
Stars only die in real life. On film, they're ours forever.