Creating the Smithsonian Castle in Gingerbread
What does it take to recreate this famous building with just gingerbread and frosting?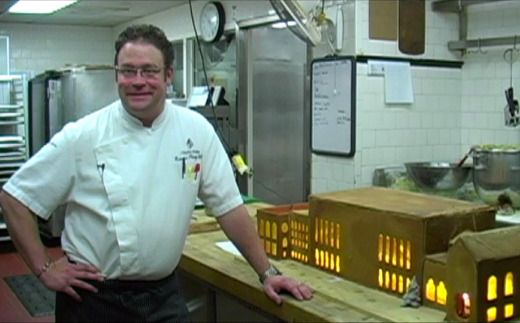 Charles Froke, the executive pastry chef at the Four Seasons Hotel in Washington, D.C., spent more than 100 hours creating a replica of the Smithsonian Castle using only gingerbread and frosting—100 and 50 pounds respectively. What's more is that he did the whole thing by himself. (His staff had to worry about all the holiday parties.)
He had wanted to do the Castle years ago, but a promotion and transfer to Miami got in the way. So, when he was transferred back, he knew this would be the first structure he attempted. "I really wanted to do the Smithsonian Castle," he said. "And I never got a chance to do it. Now that I'm back in town, it's my first sculpture."
But the iconic building on the Mall posed some challenges for Froke. "The building is crazy," he said. "It has so many different columns and so many different towers. That's going to be the hardest part." At one point, when he tried to attach an angled roof, the whole piece fell down. "There's always things that go wrong," he says. "But it's just gingerbread, so we persevere."
The impressive centerpiece was revealed last week and will be on display in the hotel's restaurant through January, but we got a sneak peek at how Froke created the Castle.