Crabs Nab Grand Prize in Art Competition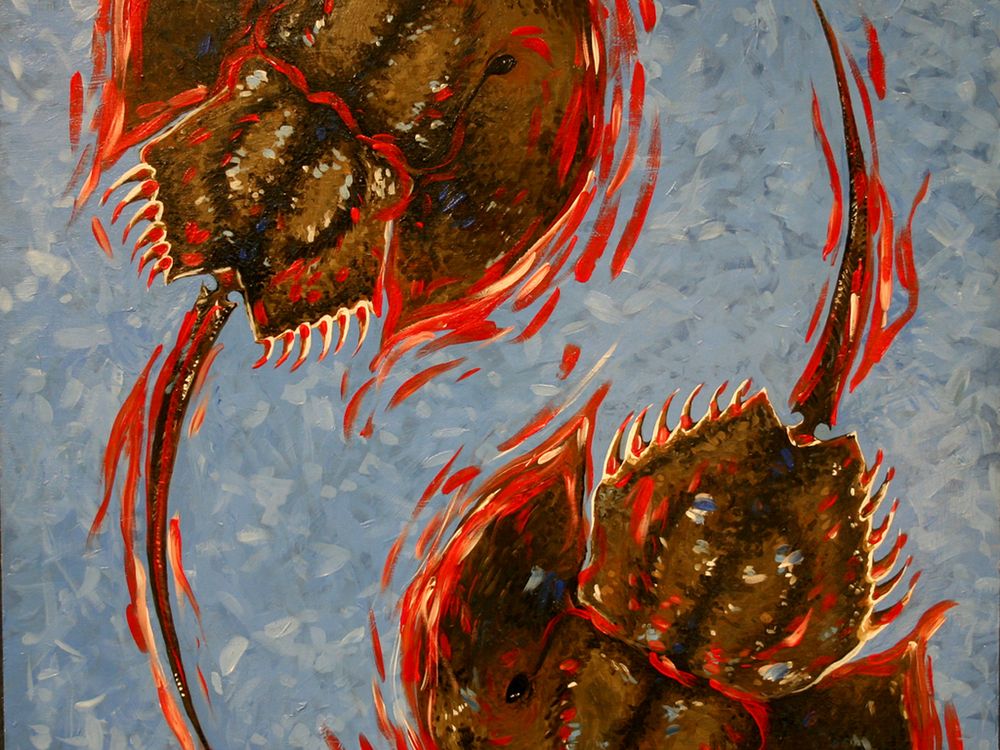 Coastal America's Ocean Art Contest promotes awareness about the integral role the ocean and its inhabitants play in our daily lives through works of art.
Aspiring artists—even kindergarteners—sent in their works and the winning entries—selected by an all-star panel of judges including ocean explorer Jean Michel Cousteau and cartoonist Jim Toomey—are currently on display at the National Museum of Natural History.
And let's face it: the Smithsonian makes for an awesome refrigerator on which to hang someone's work.
Category 5—the collegiate competition level—grand prize winner is Emeline Prince. A student at the University of Colorado at Boulder and a pre-med/fine arts dual major, she drew inspiration from a chemistry lecture about horseshoe crabs.
"I was really excited, of course," Prince says of when she first heard her canvas was a grand prize winner. "I just thought 'Wow, this is such a great opportunity,' which then was followed by 'Oh my goodness, I've peaked in my 20s.'"
Her winning canvas, Thicker than Water, contemplates how the crabs are invaluable to human health: a clotting agent in the crab's blood is used in the medical community to detect bacteria in human blood. The yin-yang placement of the two crabs atop a blue background (the color of the crab's blood) is juxtaposed against the red (the color of our own) visually communicates the idea that we are interconnected with these seafaring creatures. "I haven't even seen a horseshoe crab in person—and I love them now," Prince says of her work. "But I had no idea of their importance in medical practices or in the ecosystem until I learned a little tidbit about them. So I'm hoping someone takes a tidbit from my artwork and then explores other things."
The Coastal America Ocean Art Contest will be on display at the National Museum of Natural History until March 29, 2009.