Color Photographs of the 1906 San Francisco Earthquake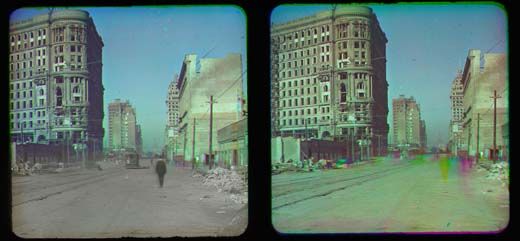 The National Museum of American History has just announced that it recently discovered what could be the first color photographs showing the devastation of the San Francisco earthquake, that nearly destroyed the city on April 18, 1906.
The six (three here) photographs were taken by Frederick Eugene Ives (1856-1937) in October of the same year. Ives used a color method that he patented in the early 1890s, the Photochromoscope system. The 3D photos , or Kromgrams are viewed through a Kromscope.