Clouded Cubs Continued: They're Two Boys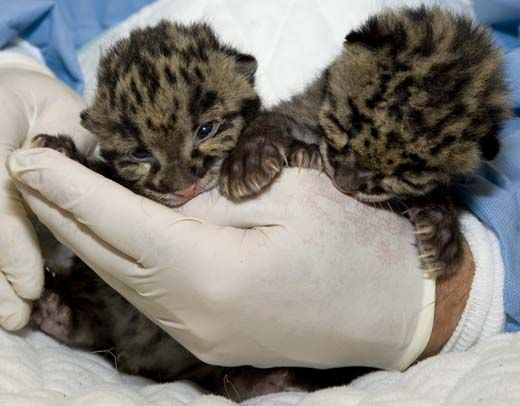 We have more pictures to share of the clouded leopard cubs that were born last month at the National Zoo's Conservation and Research Center in Front Royal, Virginia.
Zoo officials report that the pair are both boys, weighing in at just over one pound each. They're eating every four hours and they're now opening their eyes. Unfortunately, the duo will not be on view to the public anytime soon. But, psst, the clouded leopard couple, Tai and Mook, who reside at the Zoo, were recently "caught in the act" and so we'll keep our fingers crossed that still more cubs are on the way.