Chin Up for Butterflies
At a sneak-peek press preview of the Live Butterfly Pavilion at the Natural History Museum earlier this week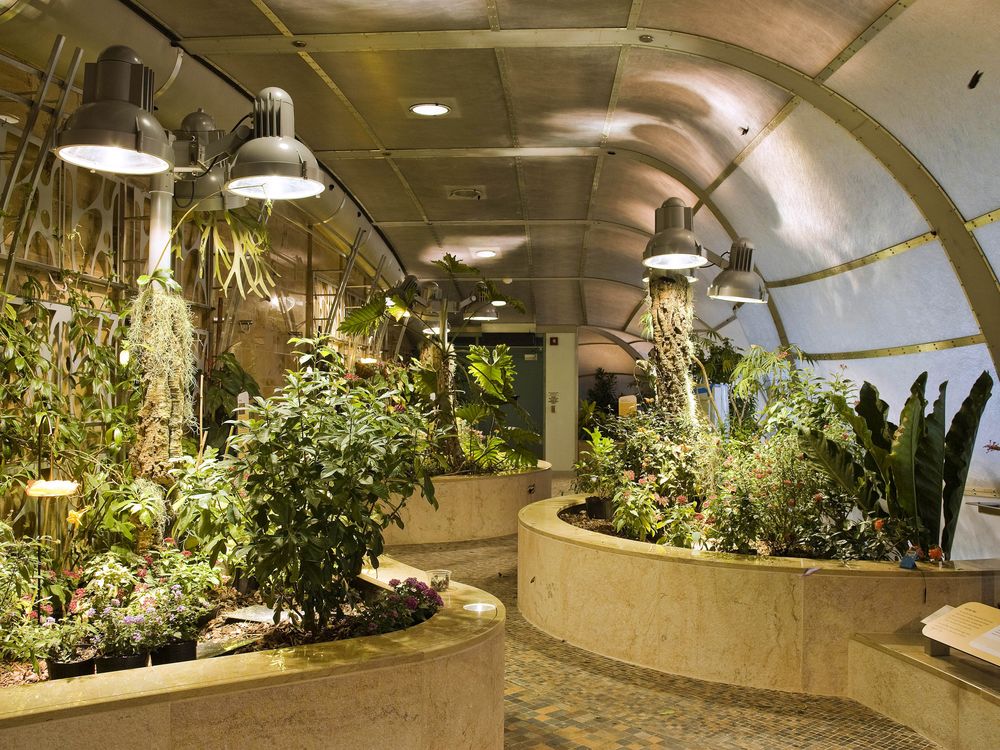 At a sneak-peek press preview of the Live Butterfly Pavilion at the Natural History Museum earlier this week, a distinctly handsome specimen sporting bold, gold spots on its black wings alighted on my chin.
Of the dozen or more reporters crowding into the new 1,200 square-foot steel and glass pod that houses hundreds of tropical butterflies, the Grecian Shoemaker butterfly chose me, and I was honored. I put my head back to make my face a more level surface for my new companion and rather directly, the exhibition manager Nate Erwin explained, "It's because you're sweating." And then he added, "It's attracted to the salt in your, ah, lady's glow. That's why many of the butterflies like the Gatorade. It's the electrolytes."
Indeed, I was way overdressed for the 95 degrees F and the 80 percent humidity maintained inside the new Live Butterfly Pavilion, which opens to the public today. Winter attire is way out of place here.
The beautifully lit feeding stations and plants and warm summer-like atmosphere create a kind of surreal experience. It's as if you've entered another realm. And in fact, you have. This is where Clippers, Morphos, owls, grey pansies, common sailors, blue glassy tigers, monarchs and sunset moths, to name a few, will live out their adult life spans gorging themselves on the nectar from plants (grown without pesticides) like jasmine, lantana, verbena and clerodendron, to name a few.
The butterflies can eat all they want, but reproduction, according to USDA regulations, is strictly prohibited. (And any butterfly eggs found will be collected by museum staff.)
The reason: There are more than 30 species in the pod hailing from Central and South America, North America, and Africa and Asia. If any foreigner were to escape and reproduce in the wild, this could threaten North American ecosystems. So all host plants (where butterflies lay eggs) like the pink ginger that attracts the Owl butterfly and the passionflower and the pipe vine and the milkweed, are not present in the pavilion.
"Butterflies + Plants: Partners in Evolution" is on the second floor of the museum. The exhibition hall is free, but admission to the Live Butterfly Pavilion is $6 ($5 for children, 2-12). Entrance to the Pavilion will be free on Tuesday on first come, first serve basis.