Celebrating Milestones of Flight: Lindbergh and Earhart Cross the Atlantic
The month of May is notable for two major aviation milestones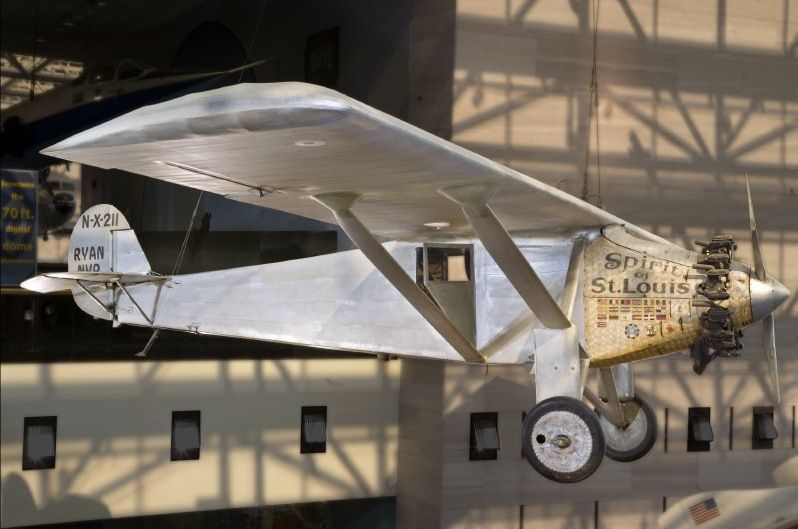 If for nothing else, the month of May is notable for two major milestones of aviation. On May 20 in 1927, Charles Lindbergh took off from New York on his way to becoming the first pilot to fly solo across the Atlantic Ocean, and on the same day in 1932, Amelia Earhart took off from Newfoundland to become the first woman to accomplish the same feat.
In 1919, hotel businessman Raymond Orteig offered a reward of $25,000 to anyone able to make a nonstop flight from New York to Paris—and in the intervening years, several unsuccessful attempts were made, some of them fatal. In 1926, Charles Lindbergh, an up-an-coming aviation talent, rose to the challenge. The following year in a custom-built airplane dubbed The Spirit of St. Louis, he took off from Curtiss Field on Long Island, New York and, combating less-than-stellar weather conditions and sleep deprivation, Lindbergh traveled 3,610 miles in 33.5 hours, landing at Le Bourget Field in Paris, France. This famous flight indicated to people that air travel was a safe and reliable means of transportation. Interest in aviation skyrocketed. Although he became an international celebrity and remained a prominent figure in American popular culture throughout the late 1920s and early 1930s.
Amelia Earhart made her first Atlantic crossing in 1928; however, she wasn't in the pilot's seat. Nevertheless, she was the first female to make the journey by air and the distinction brought her great acclaim—even if Earhart felt it was undeserved. "Stultz did all the flying — had to. I was just baggage, like a sack of potatoes," she said of her trip. "Maybe someday I'll try it alone." And she did. On May 20, 1932 she climbed into her bright red Lockheed Vega and made the trip, traveling 2,447 miles from Harbor Grace, Newfoundland to Culmore, Londonderry, Ireland, making her the first woman and the second person in the world to make the journey by air.
As luck would have it, both of these history-making aircraft are on display at the National Air and Space Museum, so come on out and see them up close. (Or as up close as museum security allows.) Can't get to the museums? You can learn more about Amelia—and her haute couture—in this Smithsonian magazine piece by Owen Edwards. You can also get a a first-hand-account of that awe-inspiring moment when Lindbergh touched down in Paris in this piece from 2002.