Celebrating 40 Years of Life On Sesame Street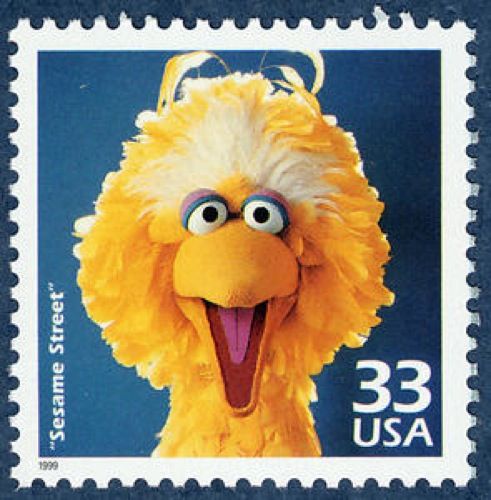 It's almost impossible for me to imagine my childhood without public television—Sesame Street which turns 40 this week and is the kind of program that can still chase the clouds away. Of course when I was tuning in, the cult of Elmo was a few years off, and Big Bird and Cookie Monster totally owned the street. Shoot, Grover still makes me laugh and the theme song alone is iconic.
Granted, Sesame Street has its share of devoted critics who say the show does more harm than good, it's hard to argue against the fact that when the show hit the airwaves in 1969—along with Mr. Rogers' Neighborhood, which debuted the year before—it opened the door for educational children's entertainment. Sesame Street has since spread the world over in its mission not only to help kids with their ABCs and 123s, but to help the littlest members of your family with difficult concepts—like death and childbirth—as well as to teach them how to get along with the different types of people in your neighborhood.
If you are among the show's fans, read about Sesame Street characters from around the world. (I think you could also get away with "Doing the Pigeon" or singing some of Sesame Street's funkadelic musical numbers from the show's heyday, or perhaps a verse from the more even keel "Being Green.") Furthermore, the Discovery Theater in D.C. is throwing a birthday party with Elmo, Abby Cadabby, Zoe, and Prairie Dawn, along with Muppeteers Kevin Clash, Leslie Carrara-Rudolph, and Fran Brill, join Sesame Street executive producer Carol-Lynn Parente and Sonia Manzano ('Maria') to talk about the show's 40 years of fun and learning. They share clips from the first season in 1969 and scenes from new episodes. Tickets are required for this event. Prices and additional information are available through Smithsonian Associates. Also, don't forget to swing by the American History Museum where you can see Kermit the Frog, who was a regular on the show. Happy 40th!