Celebrate Nikola Tesla's Birthday with an Excerpt from a New Biography of the Inventor
Scholar W. Bernard Carlson explores Tesla's experiments with automatons and radio controlled boats in this excerpt from his new book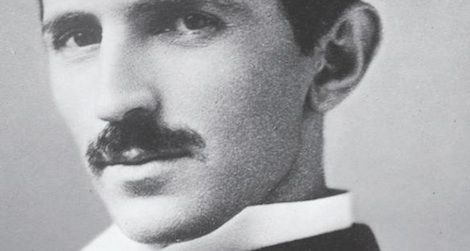 The Serbian inventor was born 157 years ago today, July 10, in what is now Croatia. To honor that genius that helped bring us alternating current as well as countless other inventions, we're offering an excerpt from a new biography, Tesla: Inventor of the Electrical Age, by W. Bernard Carlson. A former fellow at the Smithsonian's Lemelson Center, Carlson stopped by the American History Museum in June to discuss Tesla's many innovations, including some on display at the museum. Tesla's popularity has received a boost recently with everything from comedy sketches, operas and car companies made in his honor. In the following excerpt from Carlson's new biography, read up on Tesla's experiments with automatons and radio controlled boats.
Tesla's interest in automata dates back to his childhood. As a boy, he suffered from nightmares that he overcame by developing his willpower. Struck by the fact that the frightening visions were often the result of some external stimuli that he could identify, Tesla concluded that all thoughts and emotions were the result of outside factors and that the human organism was no more than a "self-propelling machine, the motions of which are governed by impressions received through the eye." His efforts to understand and control his intense visions, as he explained in his autobiography, "led me finally to recognise that I was but an automaton devoid of free will in thought and action and merely responsible to the forces of the environment." But if he were merely an automaton, wondered Tesla, why not build one as well?
Excerpted from TESLA: Inventor of the Electrical Age by W. Bernard Carlson. Copyright (c) 2013 by Princeton University Press. Reprinted by permission.