Can Museums and Other Institutions Keep up With Digital Culture?
Get with it, or get left behind in the digital dust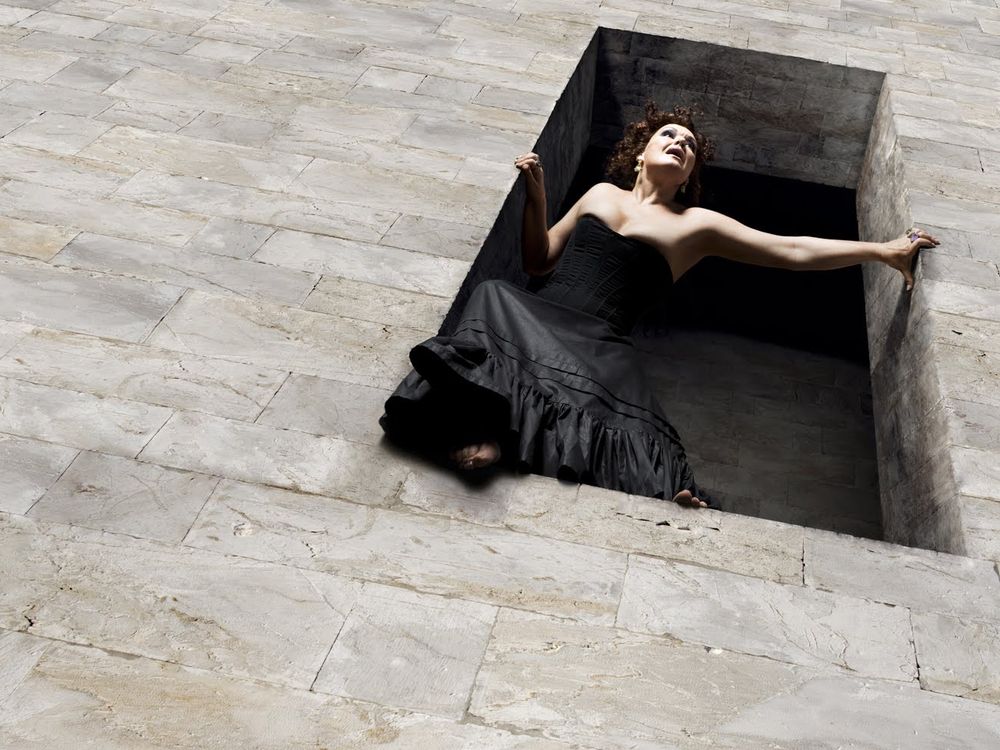 What happens when a culture rooted in tradition is shaken by tectonic change? The intersection of culture and technology can explode the tried-and-true, and the consequent challenge for cultural institutions can be enormous.
Each generation's identity is shaped by its own time, and a recent article in the Washington Post describes how hipster culture has invented a new way to experience art: "Plugged-in people needn't leave their homes—or even put down their phones—to see high-tech art."
This year's Oscars marked a landmark social media event when host Ellen DeGeneres created a "selfie" of front-row celebrities that included Meryl Streep, Jennifer Lawrence, Kevin Spacey, Brad Pitt, Lupita Nyong'o, and Bradley Cooper. Three million re-tweets were generated, and Oscar co-producer Neil Meron told the Associated Press, "What it's all about right now is creating a conversation, and social media allows for the conversation as it's happening."
This is a transporting shift from traditional life in the mainstream. For much of the 20th century the national media "broadcast" cultural information over the three commercial networks NBC, CBS and ABC and a handful of Hollywood movie studios. The demise of the Hollywood studio system, the advent of Madison Avenue's niche marketing, and the rise of PBS, MTV and cable television gave mass media a fragmented "narrowcast" identity.
Today, cultural institutions that flourished as stewards of a traditional mainstream experience are finding this new century a tricky place to negotiate. Not only is America's population increasingly diverse, but recent generations that have grown up in a digital age are fast-tracking their own identity with warp speed clicks. The message to those still puttering along in cultural Model T's is clear: change or get buried in digital dust.
The Metropolitan Opera reinvented itself for today's audiences with its "Met Live in HD" series of televised performances broadcast to movie houses. Met general manager Peter Gelb is committed to expanding opera's appeal to newer and younger audiences, and the HD broadcasts have drawn 2.5 million people to 1,900 theatres in 64 countries. Huffington Post critic Wilborn Hampton has written that Gelb "has put the world of opera back in the headlines, livened the debate on its future, and brought opera to millions of people" beyond Lincoln Center.
Symphonies are also reconfiguring their identity. Deborah Borda, the dynamic CEO of the Los Angeles Philharmonic, responded to the orchestra's decline in subscriptions—traditionally, the key to its financial success—by recalibrating the institution to an "on-demand society." The orchestra is now called the "LA Phil" and, thanks to Borda's relentless pursuit, has secured the electrifying Gustavo Dudamel as its conductor. For years, Borda had "focused specifically on the artistic imperative."  When Dudamel convinced her that  "music is a fundamental human right," she shifted her focus "to the social world as well." The result is the Youth Orchestra Los Angeles, which provides free instruments and intensive musical training to underprivileged children. Borda has said that YOLA helps her make a new case for social-minded donors about why they should fund the arts.
Another remarkable initiative is the New World Symphony in Miami, where founding artistic director Michael Tilson Thomas oversees a post-graduate orchestral academy conceived "as a laboratory for the way music is taught, performed, and experienced." Housed in a pavilion designed by Frank Gehry, the New World Symphony has a stunning performance hall that features flexible seating and a 7,000 square foot projection wall for use in concerts, video art and films. The idea is to engage the audience in a surround-stage aural and visual experience. But Tilson Thomas's top priority is to give the academy's students, as one critic has written, "the skills they need to save classical music from itself, in the sense of shedding its hidebound ways and revivifying itself as an art form more relevant to the early 21st century."
Today's digital technologies pose a particular challenge to museums. Like traditional opera companies and symphonies, museums see themselves primarily as stewards bound to conserve the past rather than to explore the future. But change is constant, and because technology continually captures and reinvigorates cultural identity, problems arise when the institutional culture veers too widely from the technological moment. That issue is particularly prominent in America today, with an increasingly diverse population and a 21st century technology that is both individual and participatory.
Why would today's audiences—plugged-in to their own digital worlds—venture out to a brick-and-mortar museum?
Artist David Datuna has created a groundbreaking installation that intends to attract exactly that generation. His "Portrait of America" is a 12-foot long multi-media American flag that is the first public artwork to utilize Google Glass. Visitors don Google Glass to see the intricate stories Datuna has embedded within the flag, with images and narratives ranging from presidents to inventors to pop entertainers. As Art Daily wrote, the artist's objective was to create "an experiential dialogue through a sculptural veil of optics…to draw the viewer to the thematic collage inside his work." Viewers can also choose to interact and become a part of the digital narrative. How would a 21st-century audience respond? The National Portrait Gallery found out over the recent President's Day weekend, when Datuna's Google flag was displayed in the museum's ornate Great Hall.
This historic setting—the building was originally designed as the Patent Office—was ironically appropriate. Samuel Morse's patent model for the telegraph and Thomas Edison's for the phonograph are still prominently displayed in the "Temple of Invention," and the Great Hall itself has a frieze featuring early American inventors like Eli Whitney and Robert Fulton.
Any question over public reaction to the Google flag quickly disappeared when the museum opened. For three days, more than 23,000 visitors waited in long lines to participate in what became a blockbuster event. My colleague Nik Apostolides, the museum's associate director who organized the installation, pointed out that visitors happily used Google technology "to layer their interaction with the art." With this remarkable piece situated center stage in the Great Hall, the museum suddenly morphed into a Digital Age showcase.
As a work of art, the Google flag marks a dynamic contemporary moment in the intersection of culture and technology. Datuna, an émigré from Soviet Georgia, used Google Glass as a 21st-century tool to illustrate the nation's continuing sense of "E Pluribus Unum."  The flag's symbolism conveys the idea that, despite today's cultural fragmentation and diversity, we are somehow still bound together, one from many.