Calling All Trophy Holders: Artist Wants Yours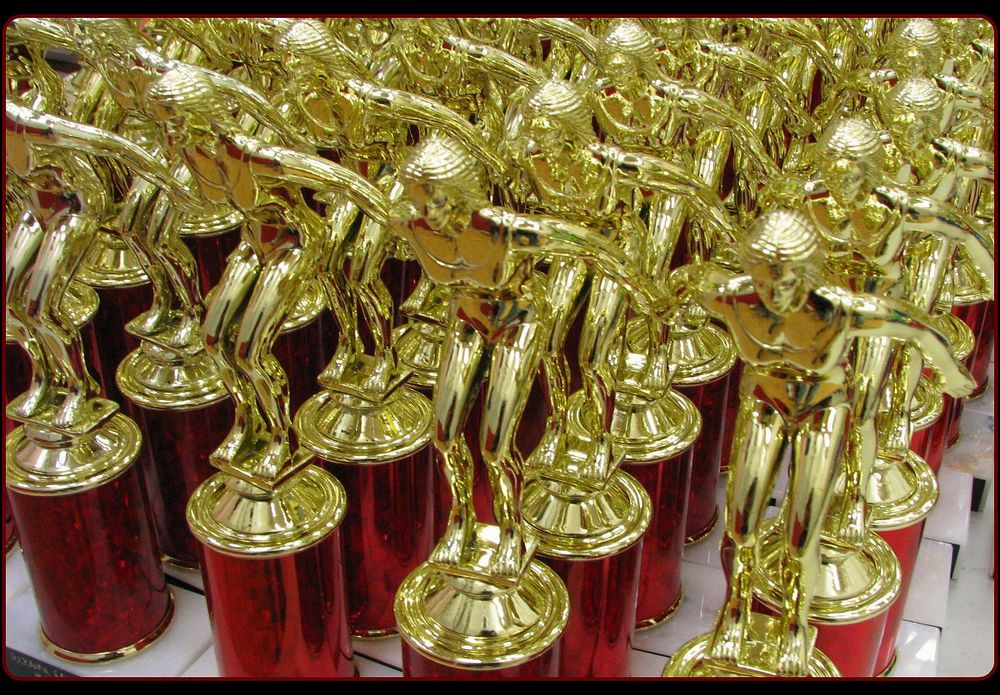 New York-based artist Jean Shin's installations embody the saying, one person's trash is another's treasure. She has collected worn leather shoes, lone socks at laundromats, broken umbrellas, empty pill bottles, old sweaters and dud lottery tickets—"life's leftovers," as she calls them—and constructed them into something artful. The socks she stuffed with dryer lint and twisted together in what appears to be a mass of tussling limbs. The sweaters she unraveled, and out of the lottery tickets she built a house-of-cards style "Chance City."
Now, Shin's looking for trophies.
She's requesting that residents of Washington, D.C., and its suburbs drop off their shiny plastic relics (as long as they have figurines mounted atop their faux marble pedestals­) at the Smithsonian American Art Museum, host of "Jean Shin: Common Threads," an exhibition scheduled for May 1-July 26, 2009.
Knowing that her installations are often site-responsive, I wondered what about DC screamed trophies. I guess the title of the installation—"Everyday Monuments"— should have been a clue.
"The project grew out of my interest in the site of Washington as a city planned and built around monuments," says Shin. "In collecting trophies, I wanted to choose an equally symbolic, everyday object in our lives that was a modest version of public monuments."
The donated trophies will be altered so that the figures perform everyday tasks. For example, Shin says that she may replace a tennis racket in a player's hand with a shovel or make it so a bowler is pushing a stroller.
"By substituting the idealized sports actions with the mundane gestures of ordinary people at work, the project celebrates the unsung heroes of our society, such as stay-at-home moms, restaurant workers, janitors, mailmen or any individual whose everyday labors go unnoticed and unrecognized."
Shin's vision for the installation is to have thousands of the modified trophies filling up a scaled map of the National Mall in the gallery and projected on the gallery walls to create the sense of a crowd.
To donate a trophy, visit the Luce Foundation Center Information Desk on the third floor of the Smithsonian American Art Museum by Saturday, December 13. Hours are 11:30 a.m. to 7 p.m.