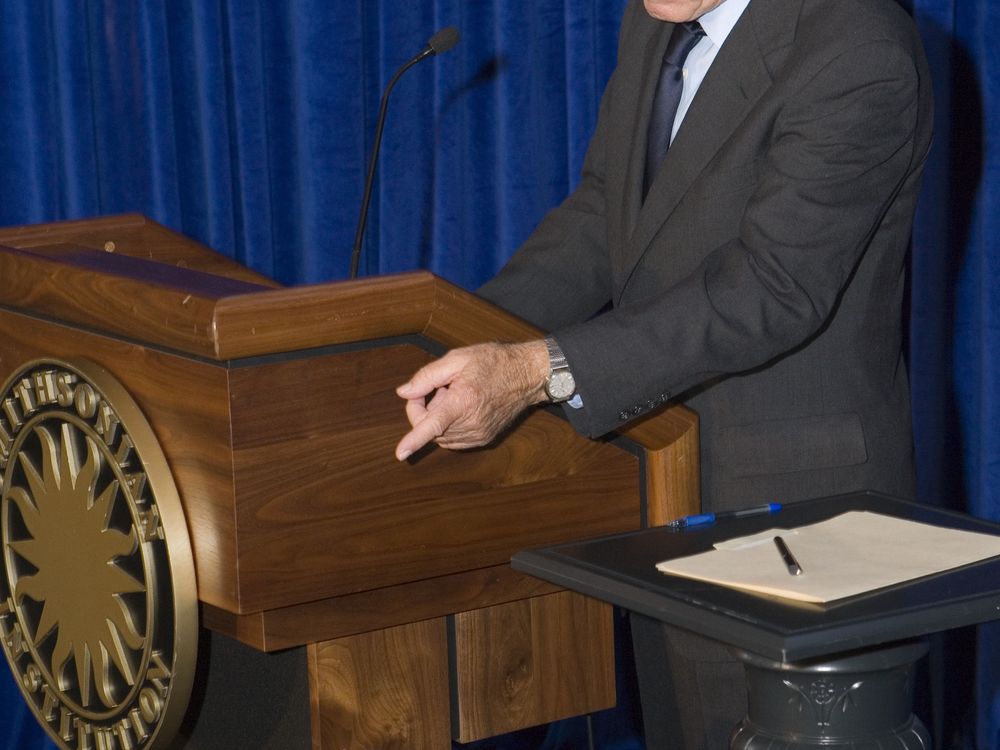 I was remembering the robin's egg blue TI-36 scientific calculator that I had before upgrading to the TI-82 graphing calculator. I envied those who had the newer TI-83, and the much coveted TI-83 plus, both of which played games. That's when one of the inventors of the hand-held calculator, Jerry Merryman, took to the podium at a donation ceremony at the Smithsonian Castle yesterday, and guessed at my thoughts.​
"Does anyone remember their first calculator?" Merryman asked his audience of curators, teachers and press.
Merryman, along with co-inventors James Van Tassel and Jack Kilby, invented the four-function, nearly three-pound personal computing device that replaced its typewriter-sized, 55-pound predecessor.
In celebration of the 40th anniversary of the 1967 original, Texas Instruments donated a TI-58 and 59, a TI-30, a TI-Navigator Classroom System and the new TI-Nspire handhelds and computer software to the Smithsonian's National Museum of American History.
"Invention is a big part of American history," says the museum's director Brent Glass. "If you think about the history of technological education, it's amazing what one little instrument has meant."
(Courtesy of the National Museum of American History. Above, Jerry Merryman)