Baseball Legend Cal Ripken Jr. Takes Home Another Award, This Time From the Smithsonian
The Iron Man adds the American History Museum's Great Americans medal to his trophy wall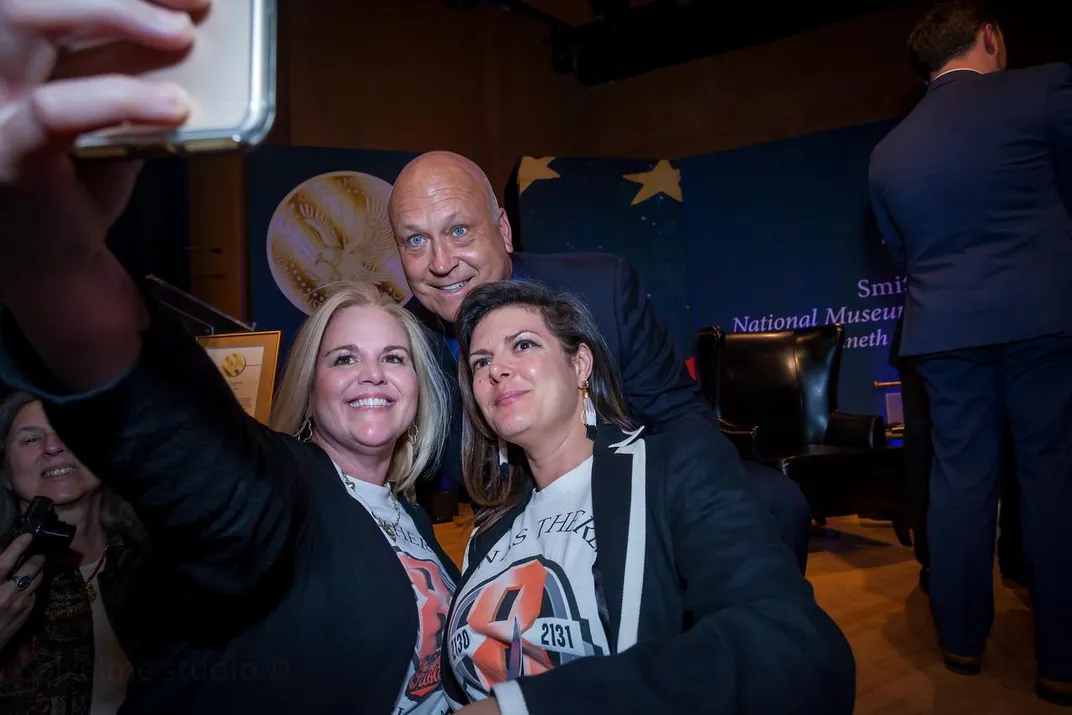 On September 6, 1995, American sports' all-time Iron Man, Cal Ripken Jr., etched his legend in stone. On that historic fall night, Ripken played in his 2,131st consecutive game, surpassing Lou Gehrig's record that had stood for more than half a century and that many baseball buffs had deemed insurmountable. At 9:20 p.m., as Orioles second baseman Manny Alexander caught a pop fly to end the top of the fifth inning and make the game official, the orange-and-black-clad fans at Baltimore's Camden Yards rose to their feet, applauding the unprecedented feat of human endurance.
For 22 minutes, the crowd refused to sit, even after Ripken emerged from the third-base dugout to take eight separate curtain calls. Finally, at his teammates' urging, the self-effacing superstar reluctantly agreed to make a lap around the ballpark, shaking hands with teary-eyed admirers along the way.
On Tuesday night, less than 50 miles from where he played all 21 seasons of his Hall of Fame career, Ripken received another standing ovation. He stood on stage with John Gray, the director of the National Museum of American History, poised to accept the Smithsonian Great Americans medal and a reproduction of an 1862 lithograph of Baltimore's Fort McHenry as a gift from the museum. He smiled slightly and waved to the auditorium full of museum donors and other invitees. "You don't think I'm going to take a lap around this room, do you?"
Ripken is the fourth recipient of the specially commissioned award recognizing lifetime contributions that embody American ideals and ideas. For more than two decades in Major League Baseball, the beloved Oriole became an emblem of persistence and grit, and his accolades are innumerable. After being named Rookie of the Year in 1982, he played every inning of every game in 1983, leading Baltimore to a World Series victory. He participated in 18 consecutive All-Star Games and won two Gold Glove Awards, to go along with two American League MVP Awards.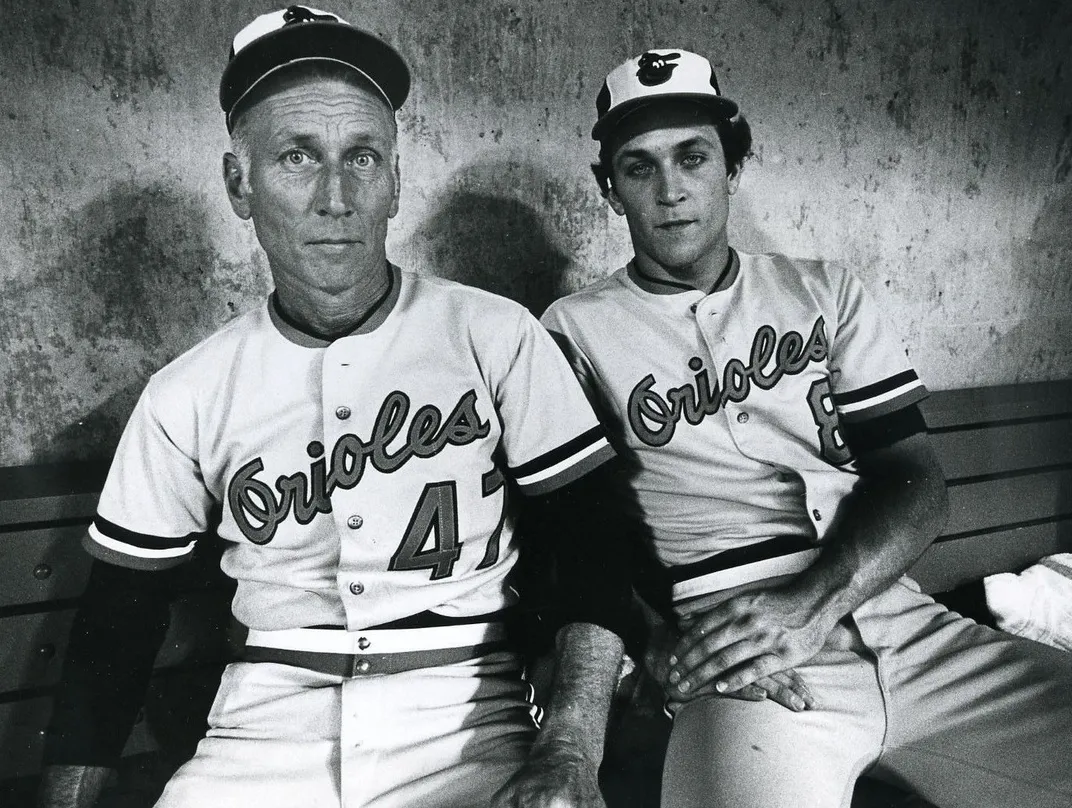 But he is perhaps best known for revolutionizing the position of shortstop, bringing his powerful 6-foot, 4-inch frame to a role that was previously reserved for small, defensive specialists. He is one of only seven players in MLB history with more than 3,000 hits and 400 home runs—the 345 homers he hit as a shortstop remains a Major League record.
In the years since his retirement in 2001, Ripken has used his influence to engage with young athletes, founding the Cal Ripken Sr. Foundation for underserved youth, serving as special adviser to MLB commissioner Rob Manfred on youth programs and outreach, and authoring numerous children's books. He has also led workshops in China, Nicaragua and Japan as a special public diplomacy envoy to the U.S. State Department. He leaves on his fourth goodwill trip, to the Czech Republic, this week.
As part of Tuesday night's ceremony, Ripken sat down for a talk with David Rubenstein, chair of the Smithsonian Institution's Board of Regents. The conversation began as expected, by focusing on what is colloquially referred to as "The Streak." All told, it spanned 16 seasons, as Ripken played in 2,632 straight games. How, Rubenstein asked, did he avoid injuries over such a long period of time? "I didn't," Ripken said. "I have a real funny finger," he continued, holding up a disfigured left pinky that he once dislocated diving into first base. "The real key is to push yourself through. The only time you're 100 percent is the first day of spring training."
The Streak, though, almost never happened. As a high school phenom, Ripken was known mostly for being a dominant pitcher. In one game, he struck out 17 of the 21 batters he faced. When he was drafted by the Orioles, he joined his father, Cal Ripken Sr., who spent 37 years in the organization as a catcher, manager, and in other capacities. Ripken Jr. remembers his father and the rest of the team's management asking him whether he wanted to be a pitcher or a position player. "Pitchers only get to play one out of every five days," he said. "I want to play every day." He didn't yet know how emphatically he would prove that statement to be true.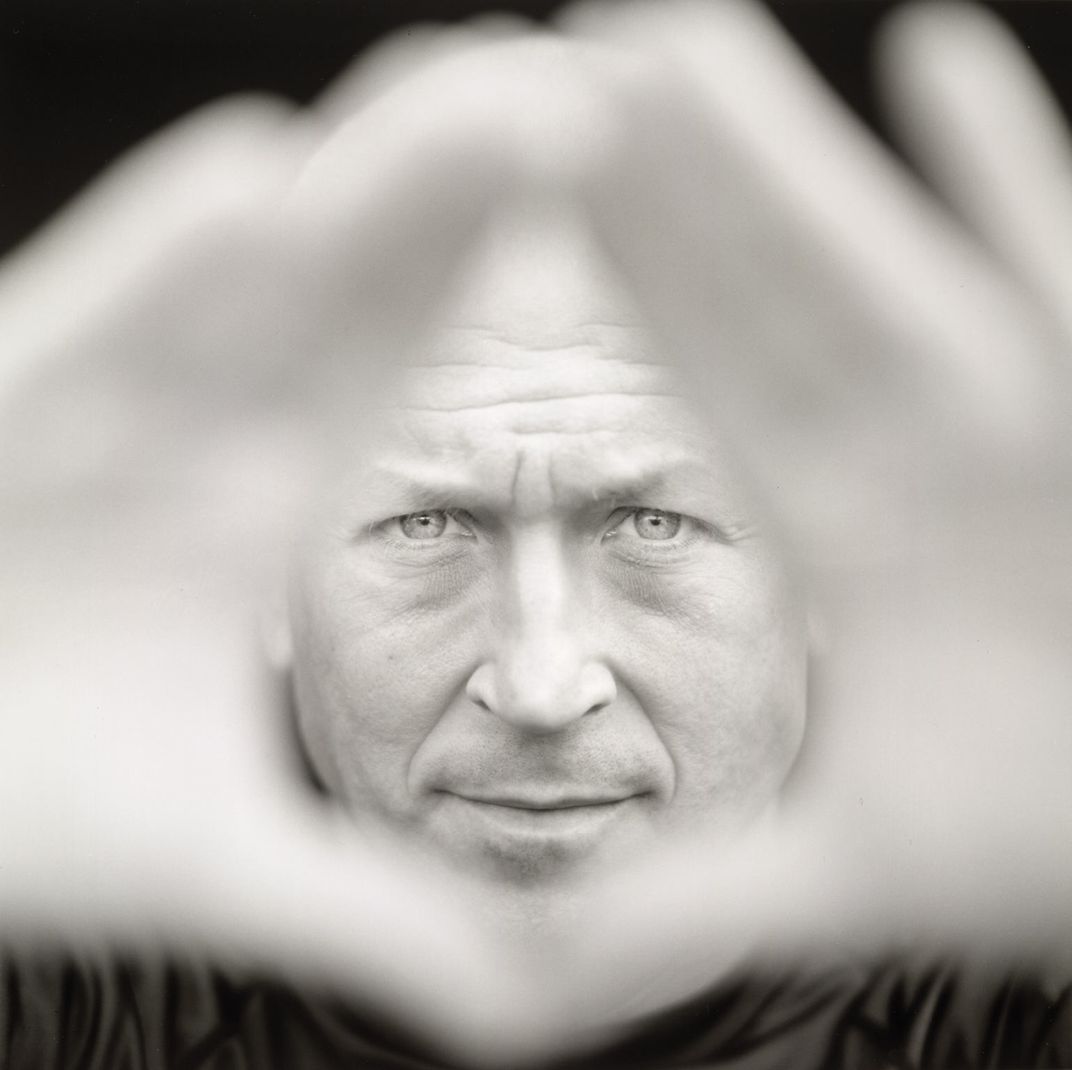 Ripken and Rubenstein's conversation proceeded smoothly, drawing frequent laughter and touching on everything from home plate chatter to locker room dynamics and what it was like to play through the steroid era. Ripken mentioned the best player he ever faced (Ken Griffey Jr.) and the pitcher who threw the most masterful spitball (Gaylord Perry). Rubenstein also asked about MLB's decreased attendance and viewership in recent years. "It's a really cerebral game," Ripken said. "The more you understand, the more you don't mind the pace of the game. I think sometimes we're focusing too much on the pace, because we're worried about the attention span of people that watch, when I think really we need to do a better job of explaining what's happening."
Before the official ceremony began, Smithsonian.com sat down with Ripken to discuss his contributions to America's national pastime.
This evening is not the first time you've been honored for embodying our nation's values. Before your last game in 2001, Bud Selig said you had become "the symbol for the American work ethic." Bill Clinton called you "the kind of man every father would like his son to grow up to be." Tonight, we're in the nation's capital, so close to where you grew up and where you played those 21 seasons with the Orioles. What makes tonight's ceremony special for you?
I'm always humbled by the way that I'm perceived. From where I sit, I was lucky to play baseball, to have good parents that gave me good values. I just did what I thought you were supposed to do. So I'm a little embarrassed, because I don't see it the way somebody else sees it.
I'm old enough now that I'm closer to the time where you're sitting on the rocking chair, looking back and thinking of the things you've accomplished. At the very least, you want to know that you actually made a mark when you were playing. And I think the thing that I'm most proud of is that success I had in baseball—in particular, playing a position like shortstop. That was considered a position for smaller guys. Having success there might have changed the mindset a little bit, might have opened opportunities up for someone else.
Inscribed on the back of the medal you'll receive tonight is the mission of the Smithsonian Institution—"the increase and diffusion of knowledge." The mission of the American History Museum is to "help people understand the past in order to make sense of the present and shape a more humane future." This idea of shaping the future is clearly something that is close to your heart, between your work with the Cal Ripken, Sr. Foundation, your youth baseball camps, your trips abroad to promote the sport, your minor league clubs, the children's books you've authored. What drives you to stay involved in shaping the future of baseball?
There have been so many famous quotes about taking note of history, learning from people before you. I love history, so I'm a firm believer in trying to understand and gain context, so that you can live your life better in the present, and hopefully make a difference in the future.
In the early days, we were on TV just for the game of the week or Monday Night Baseball. Once we started to be on TV more, I recognized that that exposure started to allow kids to copy and look and see examples of what to do. I recognized that others could look at the work that you put in and naturally learn through you.
What I didn't learn for the longest time is that, because you have a platform as a baseball player, because you have fame, you can use that fame in a targeted way to really help. And when my dad died, we started focusing that on what we believed dad's legacy was. And when you really focus it, you really understand your ability to make a difference. So I've learned that later on in life.
Let's go back to 1991, arguably the most impressive season of your career. You're an All-Star for the ninth time, you win your first All-Star Game MVP, you win the Home Run Derby, you're named AL MVP for the second time, and you win your first Gold Glove. You hit .323 on the season, with 34 homers, 46 doubles, 114 RBI. These are unprecedented numbers for a shortstop. So you talk about not perceiving it the way other people do, and being humbled. But at this moment in time, you must have realized, "I'm on top of the world."
See, I think of it differently. I think of my struggles towards the end of the 80s, and almost the reality of, "What's it like for a baseball player approaching 30?" How long can you play? Is a slump just a regular slump, or is it a sign that says you're losing it? I remember those sorts of things—having those doubts. The 1991 season was the confirmation that I wasn't finished yet.
But yeah, the feeling was you were on top of the world at that point. That was a wonderful year. Few years go by where it feels like you don't have any slumps.
I remember going into the All-Star Game Toronto, I was hitting .349. So you're leading the league in hitting, and you feel like you're on a roll and that whatever you do is the right thing. I had two hits in the game, including a three-run homer. And I'm coming up again to be able to do damage again. And Tony La Russa pinch-hits for me. He pinch-hit Ozzie Guillen to bunt an insurance run over to third.
But it's good, the lessons that are in that. When you think you're too big for your britches, reality kind of hits you again.
To stay in that same year for a moment, 1991. The league that Jackie Robinson had integrated 44 years prior was in a pretty good place in terms of diversity—18 percent of all players were African-American. Today, that number is less than 8 percent. There has been progress in other ways, particularly with Latino and Asian representation, but it's no secret that African-Americans are underrepresented in the MLB, on the field and at the management level. How should this issue be addressed, and how are you tackling it through your various projects?
I guess I don't think in those terms. My view is way more optimistic—I see baseball as a world game now, more so than it was before. You have all kinds of people playing.
The percentage drop of African-Americans could be explained by other sports having taken some of the players away. Because of the specialization of sports now, you have to make choices early—you just play basketball, or you just play football. We used to play all of them. So that could be part of the explanation.
I know that Major League Baseball is trying to use their presence to reach out in the cities. And I know, with our foundation, we're doing the same thing. Although, we're trying to help kids, and maybe MLB is trying to find baseball players. But I think you can end up accomplishing some similar things.
But my perspective is different—I don't look at it as a negative. I see that there's been growth in the game and increased opportunity for all.
The longest active streak for consecutive starts belongs to Royals shortstop Alcides Escobar. He's played in around 345 in a row. For him to break your record, he would have to start every game from now until he's 45. Do you think your streak is unbreakable?
The easy answer to that is no. If I did it, somebody else can. But it'll take a few years.