The Broken Promise of the Levees That Failed New Orleans
A piece of concrete serves as a reminder of how Hurricane Katrina shattered a city's faith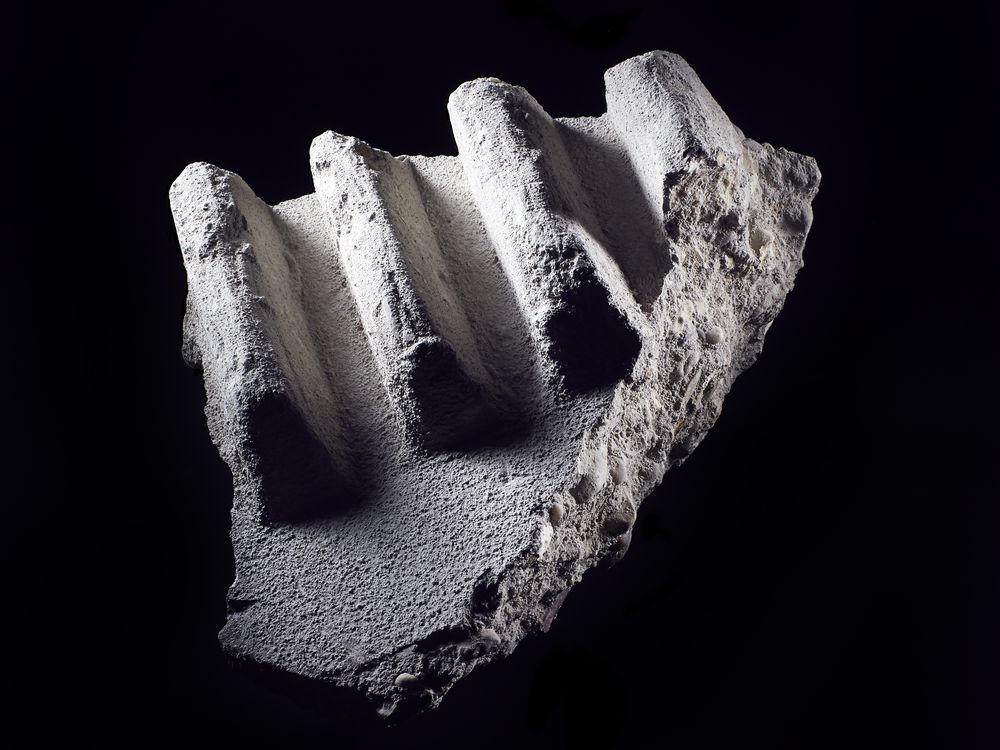 How mind-boggling to think that so much Hurricane Katrina history is contained in a ribbed fragment of concrete. I was a Tulane University history professor that August of 2005, when the hurricane hit town and dozens of levees were overrun. Contemplating this section of breached flood wall ten years later—it's from the London Avenue Canal—I'm astonished to remember that I thought this frail barrier could protect below-sea-level New Orleans neighborhoods from the Big One.
My flawed reasoning was that if the Netherlands had reclaimed miles from the North Sea since the devastating 1953 flood, then surely the nation that put Neil Armstrong on the moon had constructed a similarly reliable Dutch tool-kit of dikes, levees, pump houses and flood walls to protect the ragged-boot heel of Louisiana. I fully believed in the U.S. Army Corps of Engineers; after all, its reliance on lessons learned from Hurricane Betsy in 1965 and old-fashioned American can-doism meant New Orleans was securely fortified. That the federally funded flood walls looked unsafe and poorly constructed never concerned me, because in America we built structures—think Hoover Dam—the right way. It was my conceit that New Orleans, a city with enormous cultural richness, the greatest port on the nation's greatest river, was safe.
While it seems perverse in retrospect, my love of New Orleans, a faith in its specialness, convinced me not to evacuate back in late August 2005, even though the Weather Channel showed a blob of fearsome dimension brewing in the Gulf of Mexico.
Abandoning my house in the Garden District, my wife and I made a vertical evacuation with our kids to the 15th-floor condominium of my in-laws at One River Place, near the French Quarter. As the storm arrived, I watched the white-capped Mississippi roaring backward and high winds blow apart the huge riverfront warehouse where Mardi Gras floats were stored.
Once the winds died, I went on an inspection tour of the French Quarter. My gut verdict was that structural damage aside, my city had survived the 130-mile-per-hour winds. But that upbeat assessment soon dissipated as I wandered toward the Bywater neighborhood. A contingent of city police, nervously huddling, looked panic-stricken. They told me that the Industrial Canal had breached, that disaster was upon us, that the Big Easy would soon be flooded. "Get out of here," they commanded. "Fast!"
Indeed, Katrina became the most expensive natural disaster in U.S. history. The city's flood walls were exposed as ugly monuments to shoddy engineering. Once they cracked open, a monstrous spell engulfed New Orleans. Brutal displacement permeated every district. At night, with no electrical power, a grim eeriness held court. Before long, water was up to the eaves of half the city's houses. Panic swept through neighborhoods like a prairie fire. Storm survivors worried about walls of water, "toxic soup," flooded streets, wrecked homes, police abandoning their posts, looting and larceny.
Not all was gloom. Brave first-responders risked their lives to save others. As 80 percent of New Orleans started filling up with water, ordinary citizens turned into superheroes. Yachts, dinghies, canoes, rafts, sailboats, scows and skiffs—even a floating wagon—became emergency ambulances, used to rescue people trapped in the flood zone. Putting their own lives on the line, these "homeboys" made the nation proud. With FEMA absent and the Louisiana National Guard having lost its equipment at the flooded Jackson Barracks, everyday Louisianans stepped up and saved fellow Louisianans. There was no magic U.S. cavalry coming to the rescue.
The flood transformed me into an investigative reporter. Angry about President George Bush's flyover and Mayor Ray Nagin's lies, I collected eyewitness accounts, sorted through wreckage and worked rescue boats near Memorial Medical Center near Central City. While I undertook the task of writing my account of the flood, The Great Deluge, my friend Spike Lee arrived in town with camera crews to make his searing HBO documentary, When the Levees Broke.
What became apparent to Spike and me as we collaborated was that Katrina, in New Orleans anyway, was a man-made disaster. At least 700 fellow citizens wouldn't have died if the levee system and pumping stations had done their jobs properly.
Now, on the tenth anniversary of Katrina, a piece of concrete barricade, collected by Smithsonian Institution curators in the aftermath of the hurricane, resides, neatly tagged, at the National Museum of American History. It seems a powerful symbol to remind us how foolish Americans were to assume that a flimsy wall, only a foot thick, would be strong enough to hold back the surging floodwaters of Lake Pontchartrain.
The word "Katrina" has become a euphemism signifying national dysfunction. The breached levees gave the Army Corps a black eye and notions of American exceptionalism a jarring comeuppance. The curses of corruption, apathy and misplaced civic confidence had taken a terrible toll. How blind we were to think that Nature could be controlled by a lot of poured concrete, on swishy sand and peat soil, that wasn't properly maintained. Since Katrina, billions of dollars have gone into improving Louisiana's flood-control infrastructure. New Orleans, I'm told, is protected. But in this age of climate change, the prospect of another Category 3 hurricane is very real. Let's make sure we act to guarantee that the next time the levees and pump houses don't fail.