Breaking: National Zoo Officials Report the Panda Cub is Dead
The Zoo's new cub born a week ago died today, Sunday, September 22, is dead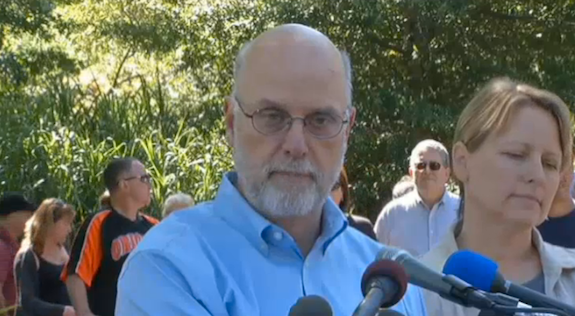 Sad news this Sunday, the National Zoo reports that the Panda Cub has died. Details will follow. "We are very upset," says one official.
Born just a week ago on September 16, to the Giant Panda Mei Xiang, the cub appeared to be doing well with the Zoo releasing a number of videos showing the mother attending to the little cub, grooming it and appearing to cuddle and nurture it. The cub was born after Mei Xiang was artificially inseminated earlier this year. This is the second panda cub born at the Zoo. The first Tai Shan was born seven years ago on July 9, but by agreement was returned to China in 2009.
UPDATE 3:16 pm: In a statement released on the Zoo's Panda site, they said:
We are brokenhearted to share that we have lost our little giant panda cub. Panda keepers and volunteers heard Mei Xiang make a distress vocalization at 9:17 a.m. and let the veterinarian staff know immediately. They turned off the panda cam and were able to safely retrieve the cub for an evaluation at 10:22 a.m., which we only do in situations of gravest concern. The veterinarians immediately performed CPR and other life-saving measures, but sadly the cub was unresponsive. We'll have more updates as we learn more, but right now we know is that the cub weighed just under 100 grams and that there was no outward sign of trauma or infection. We'll share information with you as we learn more.
At a press conference held today, National Zoo director Dennis Kelly called the death "extremely devastating." Chief veterinarian Suzan Murray added,"Beautiful little body, beautiful little face, the markings were beginning to show around the eyes. could not have been more beautiful."