"Best of the Decade" With African Art Curator Christine Mullen Kreamer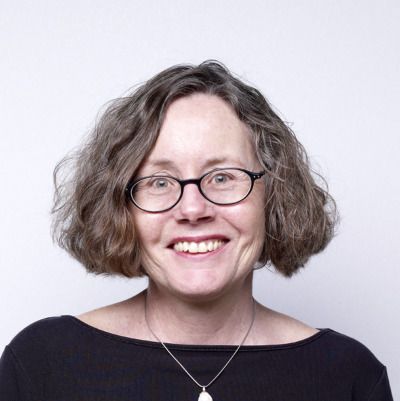 As we embark on a new decade, we here at ATM thought it a good time to reflect on the last—asking Smithsonian curators to weigh in on their favorite exhibits and acquisitions since 2000.
Christine Mullen Kreamer began her Smithsonian career in the late 1980s, working as the content coordinator for the National Museum of Natural History's African Voices exhibition. In April 2000, she joined the curatorial staff at the National Museum of African Art, where she now serves as deputy director and chief curator. A graduate of Indiana University, with PhD in African Art History and minors in anthropology and African studies, Kreamer is an expert on both traditional and contemporary African art.
What were you working on at the turn of the last decade?
We were just finishing the opening of the African Voices exhibit over at the National Museum of Natural History. This project was important to me then and still is because it looks at what I would call an audience-centered approach to exhibitory, trying to bring diverse perspectives, especially the voices of Africans and people of African descent into the process of creating exhibits. I had been tapped in December 1999 to become a curator at the National Museum of African Art, starting in April 2000.
What was your favorite exhibit from the past ten years? Why?
It's called Inscribing Meaning: Writing and Graphic Systems in African Art. It opened here at the National Museum of African Art in May 2007. The reason why I choose it as my favorite is because it privileges what I call African knowledge, the fact that Africans have systems of knowledge that we can learn about through art exhibitions. In this case, that system of knowledge was the history of writing and graphic systems. Going all the way back to the ancient Egyptians, there are systems of writing. But there are also graphic systems that are quite beautiful in terms of their form and thus find their way into artwork. They communicate in ways that are very similar to writing. I also like it because it brings together so-called traditional art and contemporary art together in one exhibition to show that these two camps are not completely unrelated. Although the traditional arts often have local or regional markets and uses in mind, they are often engaging in the same kind of ideas, broadly, as contemporary artists, who adopt a much more global approach to their work.
What has been your favorite addition to the collection in the past decade?
It's probably our most recent addition, which is a wonderful work by a contemporary Senegalese sculptor Ousmane Sow that we acquired just in June 2009 at auction in Paris. It's called "Toussaint Louverture et la vieille esclave." It's 7 feet, 3 inches tall, showing Toussaint Louverture, the Haitian freedom fighter, in his European military garb, with determination in his eyes and his face and yet realizing the destiny that he is to play in freeing Haiti and its slaves from French domination. He has his hand on the head of an old slave woman seated at his feet. It's a powerful work by a very important contemporary artist. It shows how global African artists are. By that I mean, here's a Senegalese artist creating a work that is done in commemoration of the bicentennial of the French Revolution and yet choosing a Haitian historical moment and a Haitian freedom fighter to talk about the struggle for freedom worldwide. To me, that's a great story. The sculpture will be put on display in November 2010.
The other sort of watershed acquisition is the 2005 donation of the Walt Disney-Tishman African Art Collection. This is some 500 major works of African art, a collection of works dating from the 1490s to the 1950s that really allows us to tell so many stories about Africa's contributions in the area of traditional art over time.
What surprises you the most about how your job has changed over this time?
I've recently assumed a management position here at the museum becoming deputy director in the latter part of 2009. So it's a different kind of role for me. But it's one that I am very excited about because we have a new director Dr. Johnnetta B. Cole. She is a visionary director. We're really looking now to the 21st century, what this museum is and can be in this decade, the next decade. To be a part of that management team, to be working with a great group of staff here at the museum, is exciting.
What anniversaries, events or artists are you looking forward to celebrating in an exhibit in the coming decade?
We have a series of exhibits called Artists in Dialogue, where we bring two artists together to work with each other in creating new works, as well as exhibiting their own work. We have artists Sandile Zulu and Henrique Oliveira coming up. That's an exhibit I'm interested in, bringing these new voices of contemporary art to the museum.
We have a whole series of exhibitions centering around Nigeria, which has a very rich art history. One of the ones that I'm particularly interested in is photographs of an important African photographer, Chief Alonge, who was a major indigenous photographer in Nigeria for 60 years. We own his collection of photographs, glass negatives and so forth. In 2011, this will be the first exhibition of his work.
As a followup to my interest in African systems of knowledge, I have an exhibit on the African cosmos slated for 2011 that will look at African cultural astronomy as it is reflected in the arts of Africa, both traditional and contemporary. There's a lot on our slate just for the next couple of years. Our visitorship is going up, and we're excited.