These Portraits Capture the Agony and Ecstasy of What It Means to Be an Olympian
From Sonja Henie to Shaun White, see these rare images from the collections of the National Portrait Gallery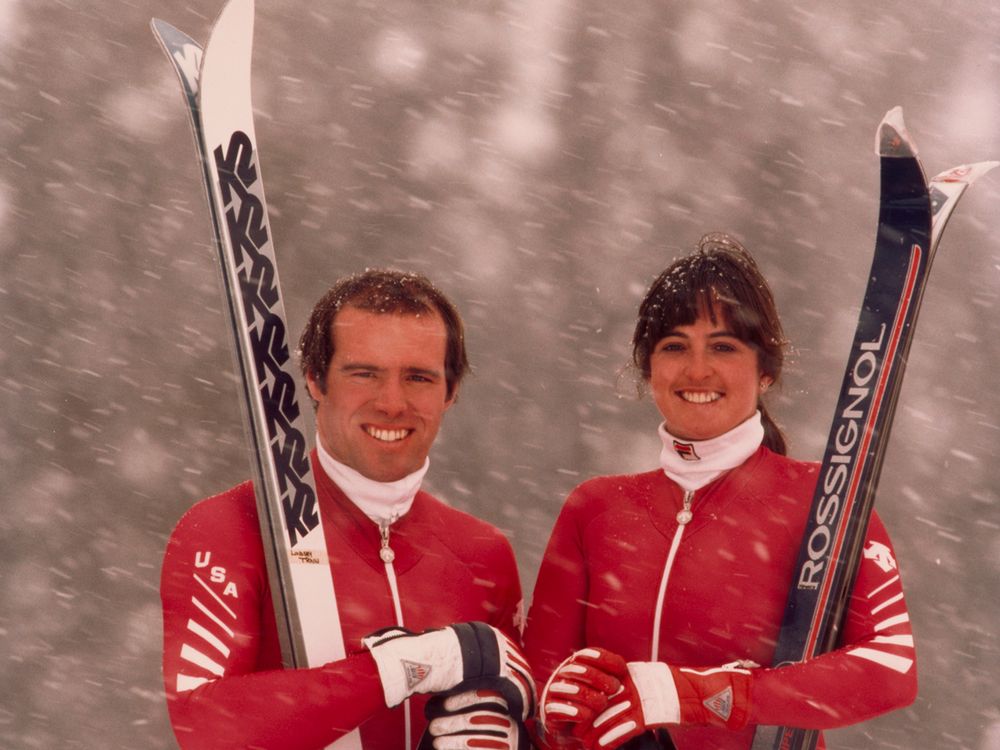 If there's one thing that's consistent about the Olympics, it's innovation and change. This year's Winter Olympics in Pyeongchang, South Korea, introduces four new events, including the daredevil freestyling ramp jumping known as big-air snowboarding. And the unprecedented addition of hundreds of Russian athletes cleared to compete without representing their home country (barred for doping violations) newly defines the historic competion between nations. But when the closing ceremonies end and the medals are displayed, Olympic athletes return to their lives—some achieving even greater success or quiet normalcy, others falling to personal tragedy. As the February 9 opening ceremonies draw nearer, Smithsonian.com searched the collections of the National Portrait Gallery to remember some of the greats of the Winter Olympic games, past and recent. From the bright young figure skater whose fall shocked the nation to the recognizable redhead vying for yet another record, they defied the odds, broke the rules and continue to intrigue us long after the snow has thawed.
Dorothy Hamill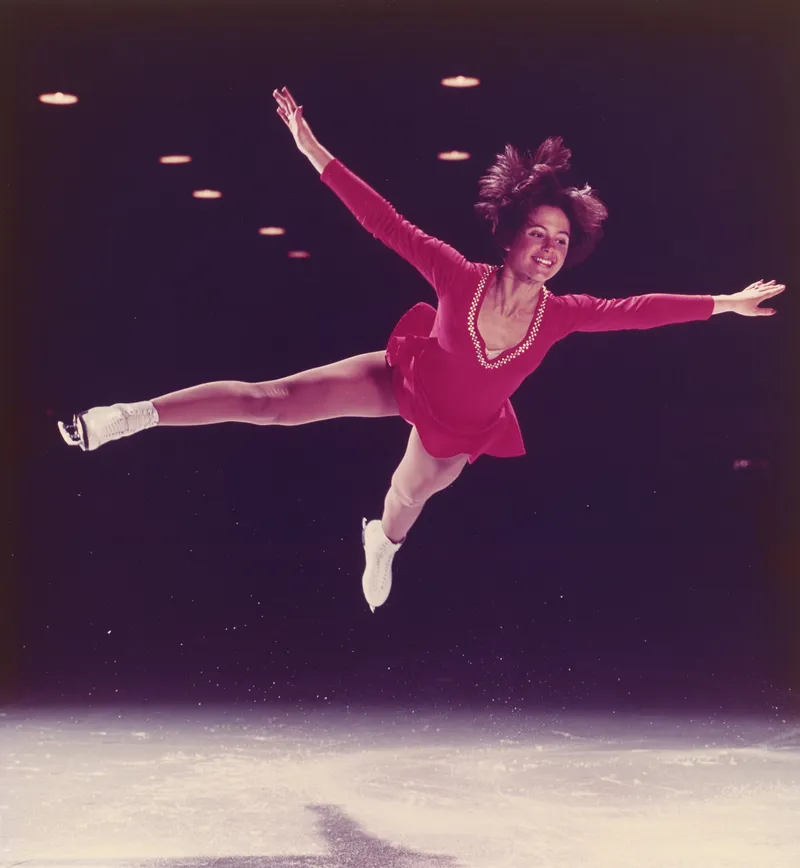 From her namesake move to her iconic haircut, Dorothy Hamill quickly made a name for herself as both a figure skater and a cultural darling when she took home the gold medal for the United States at the 1976 Olympics. There, her innovative "Hamill Camel," a jump that suspends performers face-down and parallel to the ice before landing in a sitting spin, became her trademark. As she entered into the world of professional skating, her distinct "Wash 'n' Wear" wedge cut swayed and bounced with her into the spotlight and was quickly copied by women across America.
Hamill has remained active in the sport since the height of her fame, performing in several ice shows and winning a Daytime Emmy for her 1983 performance in Romeo and Juliet on Ice. In 2009 Hamill helped to start a program called I-Skate, teaching children with physical disabilities to ice skate using specially designed walkers and adaptive skates.
As for the ice? "Fifty years later, I still love it," Hamill has said. "I can't do what I did and I don't do it as much, but I still love it."
Hamill is pictured in her famous "Hamill Camel" in a 1976 photo by John G. Zimmerman.
Eric Heiden and Beth Heiden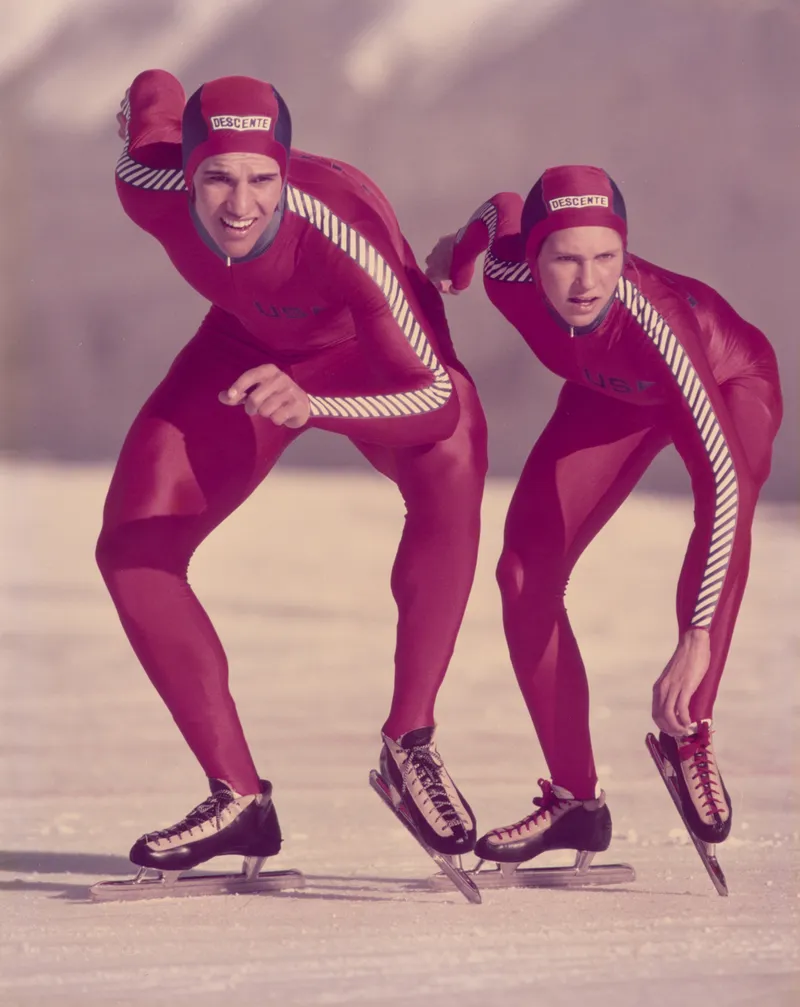 Winning five Olympic gold medals is a remarkable feat—just three Americans have more individual career gold medals—and U.S. speed skater Eric Heiden managed his record-smashing run in one fell swoop in 1980, winning gold in every single men's speed-skating event. Despite an ankle injury, his younger sister Beth Heiden Reid clinched a speed-skating bronze medal the same year—together, the siblings earned half the medals won by Americans at Lake Placid.
Both retired from speed skating after 1980, but their athletic careers were far from over. They have both been inducted into the U.S. Bicycling Hall of Fame, and Reid won the NCAA Women's Championship in cross-country skiing just a year after starting the sport.
Heiden now sees his sports from a different perspective, as an orthopedic surgeon and team doctor for the U.S. speed skating and cycling teams. Reid is still a competitive skier whose daughter, Joanne, qualified for her first Olympics this year on the women's biathlon team. It's the only winter sport in which the U.S. hasn't medaled—but with a legacy like this, it could be time for a change.
Beth and Eric Heiden are pictured in a 1980 photograph by Neil Leifer.
Sonja Henie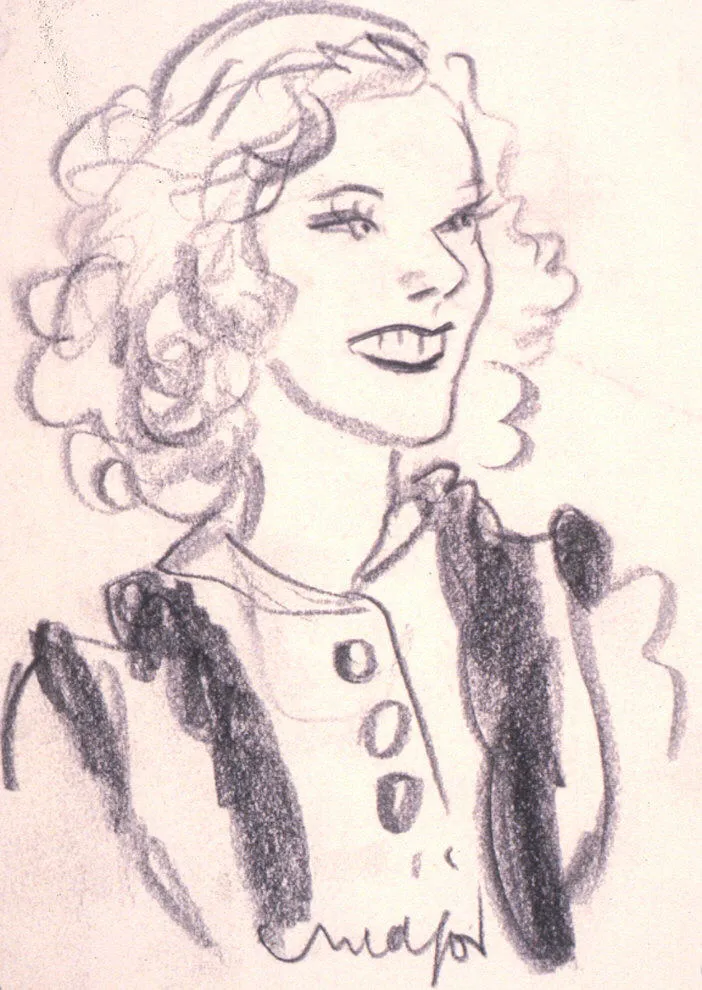 It's tempting to say that Norwegian figure skater Sonja Henie, who competed in her first Olympics in 1924 at age 11, was more star than Olympian. After all, she amassed a fortune performing to sold-out arenas around the world and struck a lucrative deal with Twentieth Century Fox to star in several figure-skating films each year. With a bold assertiveness, she refused to let another skater take center stage. But she was equally an Olympic phenom, winning gold in the next three Olympic games, a record matched only by one other women's singles skater since.
"I want to do with skates what Fred Astaire is doing with dancing," Henie famously said. She transformed the sport for women, discarding black skates and long skirts in favor of the now-common white skates and short skirts. Henie continued skating until 1956, and traveled the world with her third husband until she passed away from leukemia in 1969 at the age of 57.
Henie is pictured in a 1930s illustration by artist Henry Major.
Phil Mahre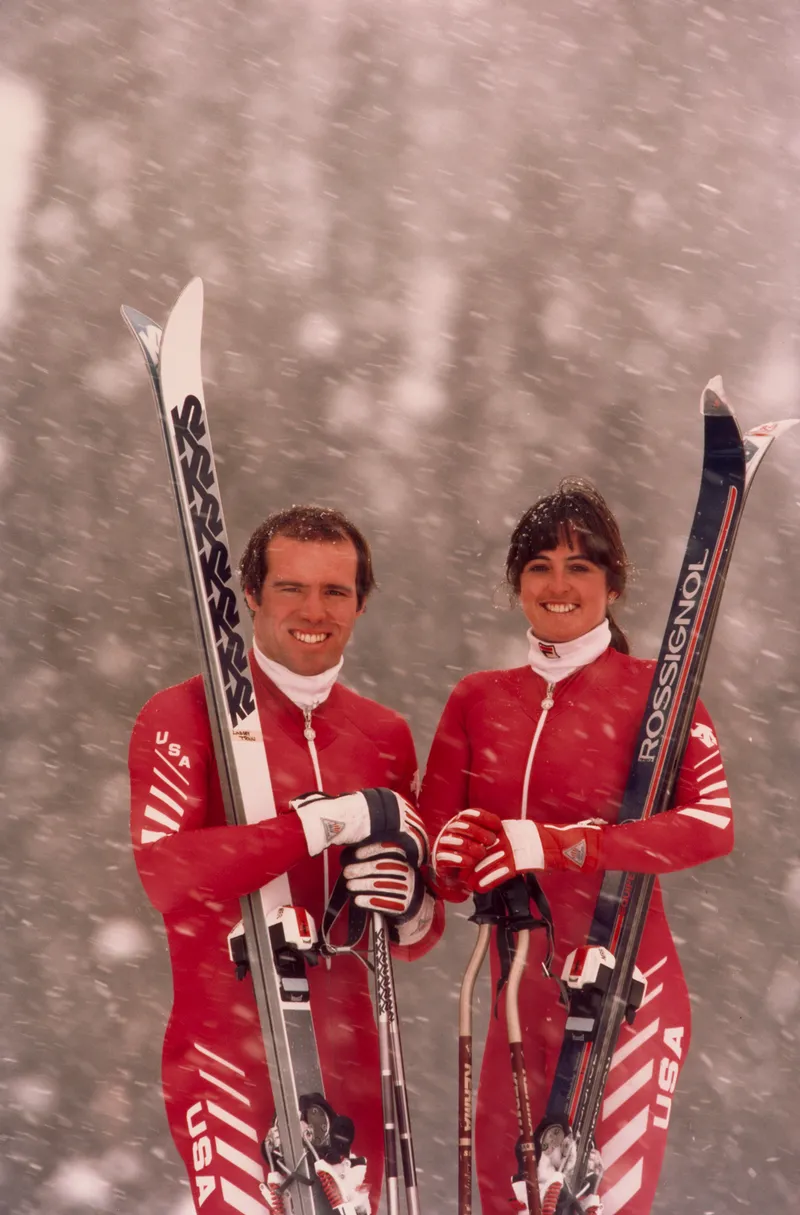 American Phil Mahre and his brother Steve Mahre became the only twins in Olympic history to take home first and second place in an individual event when they dominated the men's slalom in 1984.
It was Phil's second Olympic medal—he won silver in the men's slalom in 1980—and his third and final Olympic games. Phil, seen here with fellow Olympian Tamara McKinney, is also well known for his World Cup wins, with just three American skiers holding more titles. He is widely regarded as the best technical skier the United States has ever produced.
The Mahre twins grew up skiing together. Their father worked as a ski area manager in Washington state. Along with their seven siblings, the twins skied using gear from the lost-and-found. "I always competed against other people," Mahre says. "I competed with Steve. Whenever he won, I felt I won." Even after retiring in 1984, the twins are inseparable: they run a ski instruction camp together in Park City, Utah, and race cars competitively—a team, as always.
Mahre is pictured with World Champion skier Tamara McKinney in a 1984 photograph by Neil Leifer.
Barbara Ann Scott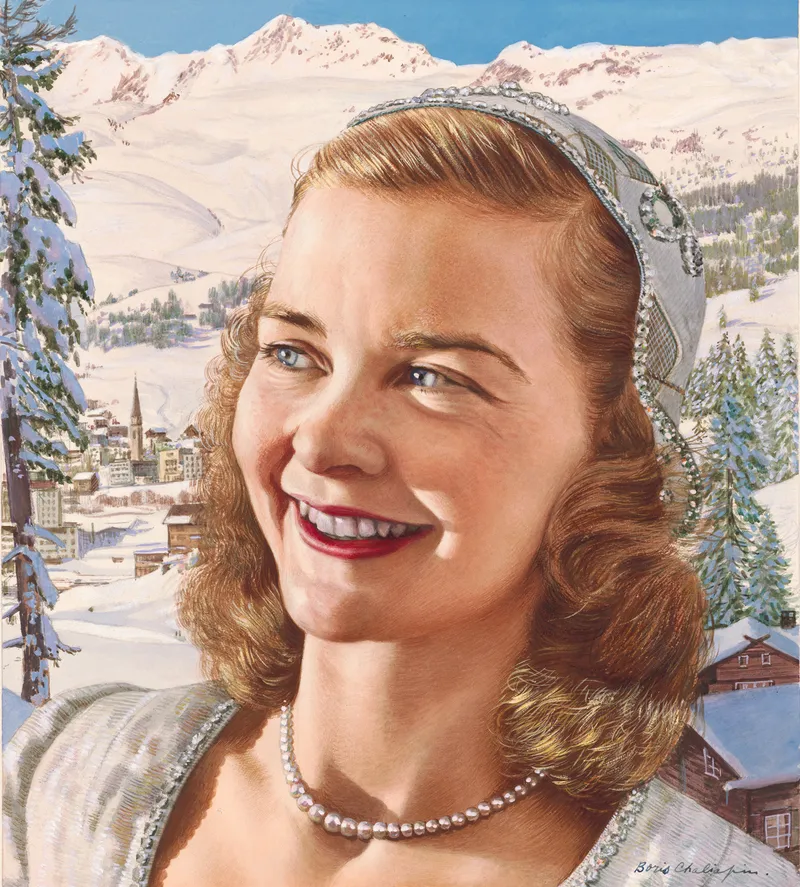 Canada's sweetheart Barbara Ann Scott won the country's first and only women's figure skating gold medal in 1948, raising spirits in the postwar gloom. Already idolized throughout the country for her impressive wins in other competitions, her Olympic win solidified her standing in the hearts of Canadians—her hometown Ottawa gifted her a blue convertible and children played with a toy doll made in her likeness. An inspiration for male and female figure skaters worldwide, she was especially renowned for precision—"I like everything to be neat, tidy, symmetrical," she once said of her characteristically perfect figure eights.
Though Scott stopped performing after her 1955 marriage prompted a move to Chicago, her contributions to the sport and the country she represented continued: she was one of the first Canadians to carry the Olympic torch at the Calgary games in 1988, and she served as a Canadian flag-bearer in the 2010 Vancouver games. Scott passed away at her home in Florida in 2012 at the age of 84.
Scott is pictured in a 1948 painting by Boris Chaliapin.
Leonhard Stock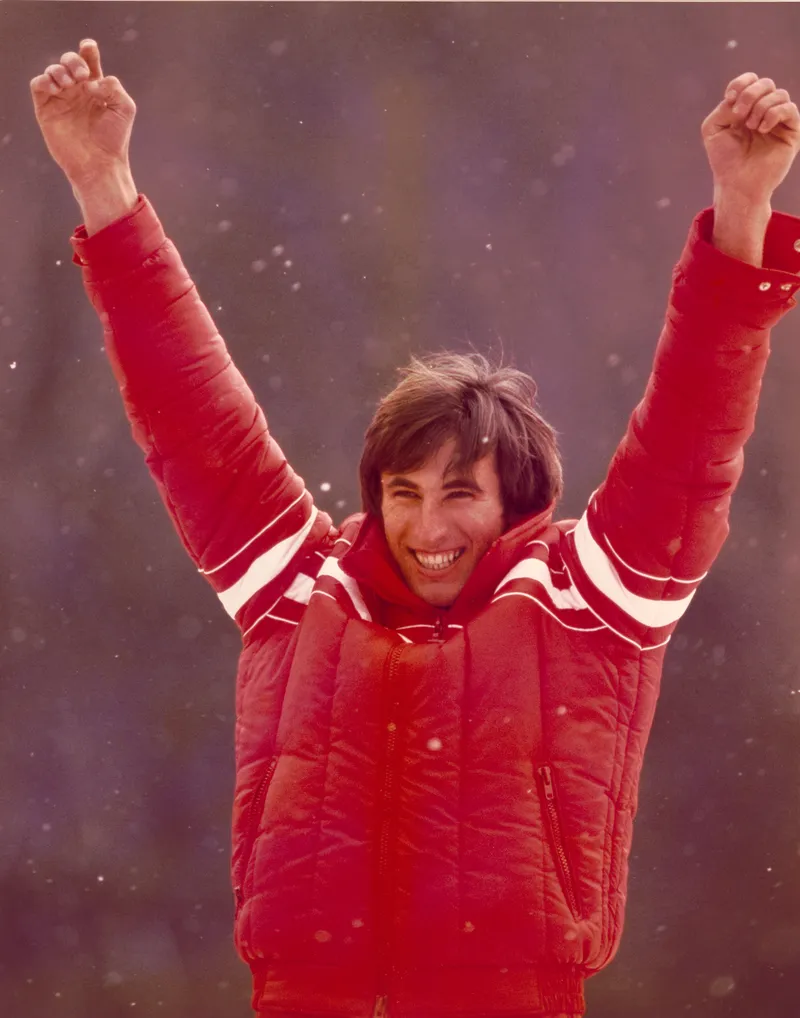 Leonhard Stock took home the gold for Austria in men's downhill skiing in his first Olympic appearance in 1980. But it almost didn't happen. The Austrian men's downhill skiing team was so formidable that Stock was initially accepted only as an alternate. But his performances during practices were so impressive that he was chosen to start.

Stock went on to compete in the Olympics two more times, but his 1980 upset was his first and only Olympic medal. He retired from competition in 1993, but never quit the sport: "Skiing isn't something you can unlearn," Stock once said. He transformed his parents' Finkenberg home into an alpine lodge a few miles from the slopes, where he can often be found—outfitted, no doubt, in gear from the sport shop he runs with his brother—skiing alongside guests.
Stock is pictured in a 1980 photograph by Neil Leifer.
Debi Thomas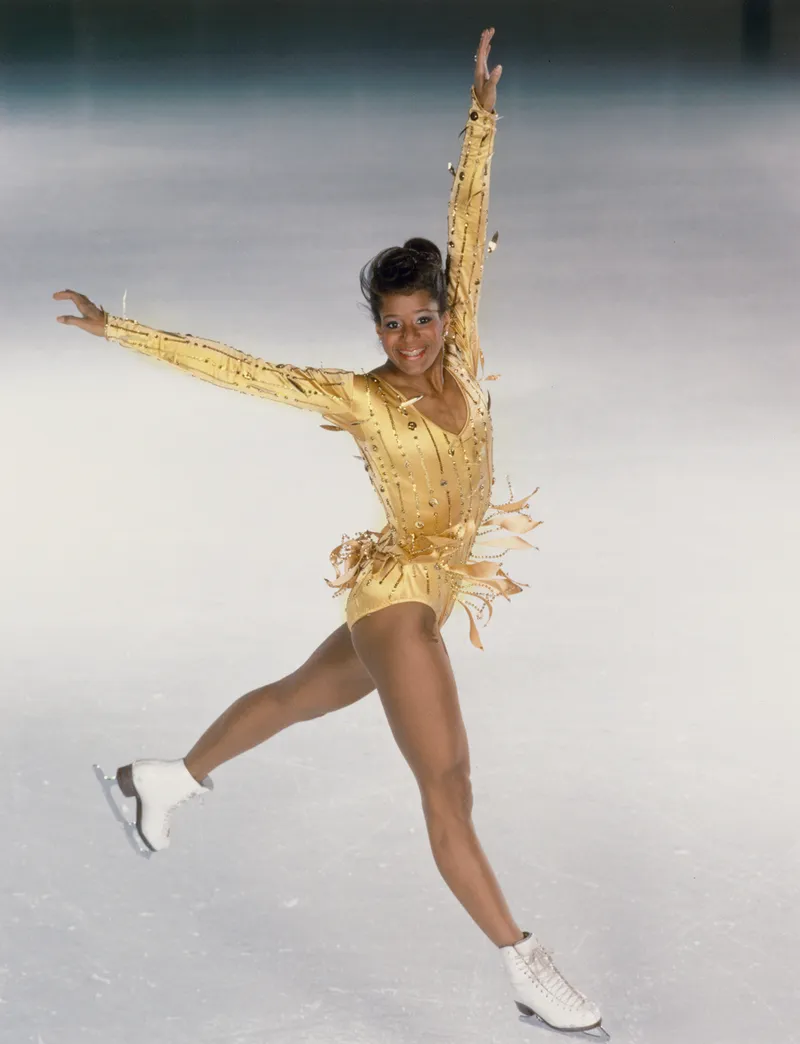 Figure skater Debi Thomas made history in 1988 when she took home a bronze medal, becoming the first African-American to win a medal at the Winter Olympics. She has since been lauded as the best African-American skater in the sport's history—and she did it all while continuing her studies at Stanford University, defying the expectations of an Olympic athlete at the time. She later attended medical school at Northwestern University and became an orthopedic surgeon. Thomas seemed invincible, and she described herself as such.

But in 2015, Thomas made headlines, when a television appearance revealed that the once-unstoppable young athlete had fallen on tough times, suffering financial issues and the loss of her medical license. Like the stumble that kept her from the gold in 1988, her fans saw her circumstances as the pressure of fame. But Thomas insisted in a 2016 interview with the Washington Post that she simply sees the world differently than most: "You can call it the Olympian mentality."
Thomas is pictured in a 1988 photograph by Neil Leifer.
Shaun White (born 1986)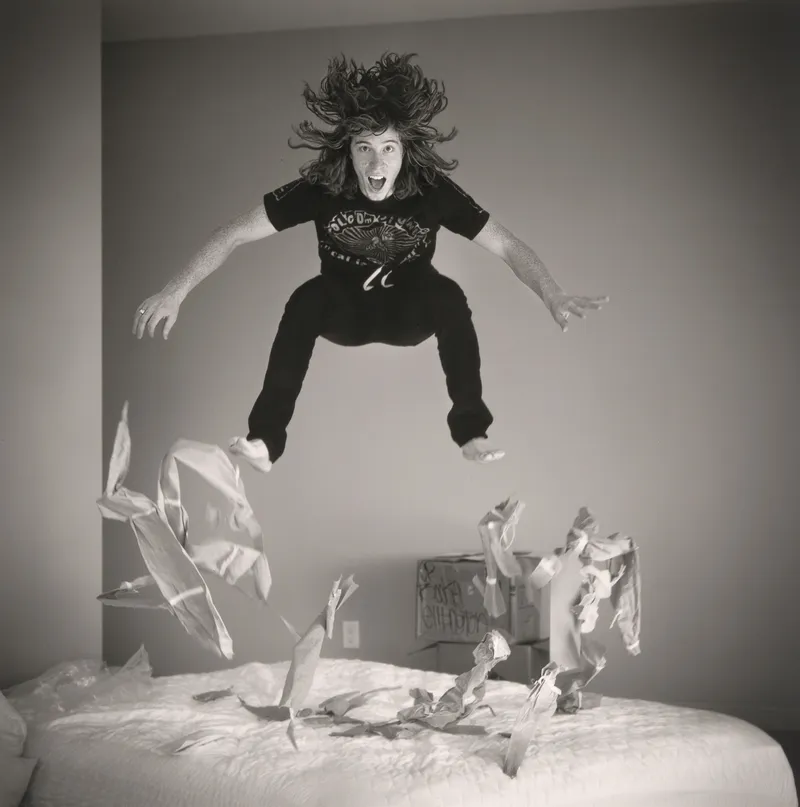 Perhaps the most recognizable face of the Winter Olympics in recent years is Shaun White, renowned for his snowboarding successes on Team USA. But his two Olympic gold medals in the men's snowboarding halfpipe competition, won in 2006 and 2010, are just the tip of the iceberg. White is also the most decorated athlete in the history of the X-Games, an annual extreme sports event, and the first X-Games athlete to win gold in both summer and winter for two different sports: snowboarding and skateboarding.

Though "The Flying Tomato" no longer sports the long red hair that gave him his nickname, the 31-year-old snowboarder is still in heavy pursuit of big air. Despite a crash in October 2017 that left him with 62 stitches, White qualified for his fourth Olympics with a perfect score in a January run, giving him a chance to become the first three-time gold medalist in snowboarding's 20-year Olympic history. "That's the best part about our sport," White has said. "You can take a crash, come back and succeed over it. It's the best feeling you can have."
White is pictured in a 2006 photograph by Rick Chapman.