You Don't Need to Wait for Spring to Enjoy the Smithsonian Gardens
This new tour guide will help you relax in these urban oases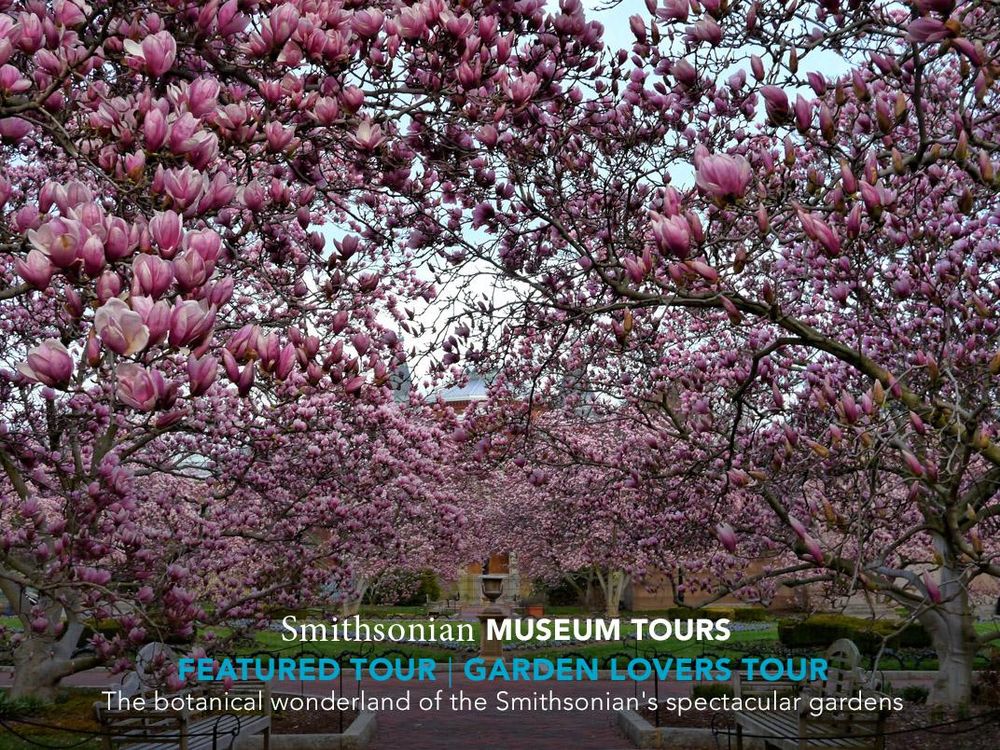 A rose by any other name would smell as sweet. So if you've a penchant to find roses by the name of amber queen, angel face, Charlotte Armstrong, or Purple Tiger, make your way to the Kathrine Dulin Folger Rose Garden near the Smithsonian's Castle building.
But if you think that you shall never see a poem lovely as a tree, you haven't visited yet the Pollinator's Garden where there among the staghorn sumac and river birch trees "the grace of swallows arc and nestly softly 'pon the lithe hewn limb."
Want to know where you can hide surrounded by sky blue Virginia bluebells and dainty columbine in a forest of 33,000 trees, shrubs and perennials smack dab in the heart of the nation's capital? At the American Indian Museum's Native Landscape Garden, the cars on nearby Independence Avenue are completely muffled by the chirps and calls of native birds and amphibians in the garden's glorious inland pand.
Serenity has arrived in this handy Garden Lovers Tour from Smithsonian.com. 
Visit the gardens as part of your museum wanderings and find heirloom plantings like Johnny Jump-Ups and pie squash, and learn more about the American tradition of passing from generation to generation. See the symmetrical flower patterns in the Haupt Garden's parterre and stroll the tree-lined pathways. Visit the Auguste Rodin and Joan Miró sculptures nestled in the Zen-like green space at the Hirshhorn's intimate and calming sunken garden.
The award-winning, responsive-design website fits your phone, tablet and computer and can be used to make an itinerary for easy printout and planning—just simply select the gardens you want to visit and create your itinerary. You can also use the Smithsonian.com Museum Tour guide to find artifacts and other highlights for your visit simply by navigating to the museum and selecting the items you are looking for.
And when your feet are beet, lettuce help you find a quiet garden resting place.