Author Rohulamin Quander Writes About the First African American Sorority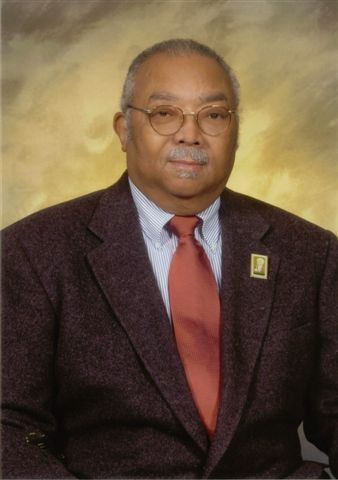 Sororities and fraternities dot college campuses across the U.S. and despite the Animal House stereotypes, many share a rich history and challenge members to commit to a life of service. Alpha Kappa Alpha and its first national president Nellie Quander are no exception.
Quander was instrumental in the incorporation of the first African American sorority, Alpha Kappa Alpha. Judge Rohulamin Quander, a relative, has written a biography of her titled Nellie Quander, An Alpha Kappa Alpha Pearl: The Story of the Woman Who Saved an International Organization. Rohulamin Quander will lead a discussion and sign copies of his book at 10:30 AM on Saturday, July 25 at the Anacostia Community Museum, as part of ongoing programming for the exhibition Jubilee: African American Celebration.
Your presentation is related to the Jubilee exhibit. What are some of the celebrations of African American sororities and fraternities?
Some of the traditional celebrations of African American Greek letter organizations are naturally Founders Day, in which we come together to celebrate the founding of our organization. We commemorate and look back at the goals and objectives of the sorority and fraternity. We see how we hopefully have been measuring up to meeting that goal, mostly related to providing service in terms of literacy programs, mentoring programs and health-related programs. We also need to take time and have a little party here and there, where we interact with brothers of the fraternity and also invited guests.
We realize that these organizations started in the first place partly out of rejection, when we were not accepted by the larger organizations. Today, we have what we refer to as the Divine 9, five African American fraternities and four African American sororities. All of whom, I might point out, while they are predominately African American, also do have members who are not African American—Caucasian, Asian and Latino. The organizations were open to non-African Americans because of the feeling that we would not discriminate against non-African Americans the way we as a group had been discriminated against.
Nellie Quander was 30 years old when she joined Alpha Kappa Alpha. Why did she join when she was already a successful teacher and studying at Howard?
When she came to Howard University in 1910, the number of women there was so miniscule you could count them if not on two hands, on two hands and two feet. She entered Howard in January 1910 and the sorority was also advertising that same month for the new line of intakers. It was the second year that Alpha Kappa Alpha was taking a group of women into the sorority. So she signed up at the same time and was initiated in the following weeks. This was a lifelong commitment and for the women, who were very much new going to university, this was an opportunity to intellectually associate with one another and not to find themselves in total isolation.
​Women came together to talk about things that interest women. Not just marriage, not just children. This decade of the 1910s, it was not unlike the decade of the 1960s, when there's a lot of activism. The NAACP was founded in 1909, the Urban League in 1910. Women and men are in sororities and fraternities. came together intellectually and they got out, demonstrated and participated. Nellie Quander was always a hands-on person.
Why was incorporation a necessary step for Alpha Kappa Alpha?
Incorporation was necessary because when the sorority was founded at Howard University in January 1908, it consisted of just those who were enrolled at Howard University. Once you left, there was no more opportunity to participate with the sorority. Also, the idea of extending service to all mankind, if you're going to do that, you need to put yourself in a position where you can set up other chapters with other like-minded people whether they were in Chicago, Baltimore, Oklahoma or elsewhere, where they too can participate in this network. Until the sorority took the leap of creating a national organization, they were very limited. It took the internal breakup in October of 1912 when a group of sorority members left to form Delta Sigma Theta to make those who were still there say 'we better do it.' Nellie Quander took the lead. Incorporation created the ability to become a national organization.
What is the legacy of Nellie Quander?
She was always dedicated to a life of rendering service to others. She didn't have a husband, didn't have children, but she was always involved in figuring out how she could help somebody else. She did this in Sunday school at her church, she did it at the YWCA where she was involved with every committee, she also operated a community center at the Miner Normal school which was for after-school programming. Having grown up in a very specific society—even though her family didn't have money—in which they knew who they were and where they came from, she had the legacy of being a niece of a senator and the friend of Frederick Douglass. She knew she was a special person and she wore that on her sleeve.