Are You Ready for Shirley MacLaine's Entrance on Downton Abbey?
The stage is set. Enter Martha Levinson, a character described as rich, crass and brassy.
Silver polished? Feathers fluffed? Good—then like me, you are properly primed to receive the opening salvos of "Downton Abbey"'s third season, which begins airing on PBS this Sunday, January 6.
The hugely popular soap opera froths over this year when Shirley MacLaine arrives with the subtlety of a blunderbuss. MacLaine portrays Martha Levinson, the social climbing New York mother of Lady Cora who, as one of the American "Dollar Princesses," had injected her substantial money into marriage with the Earl of Grantham at the turn of the 20th-century. Alas, by season three, time has passed and that fortune has dwindled to the point where the privileged life of Downton Abbey is threatened.
Enter Shirley MacLaine's Martha Levinson, a character variously described as "rich," "crass" and "brassy." Most delicious of all is that she is a worthy sparring partner to Dame Maggie Smith's Dowager Countess, Violet Grantham.
The stage is set even before the American mother arrives, when the Dowager Countess (Maggie Smith) says to Lady Cora at dinner, "I'm so looking forward to seeing your mother again. When I'm with her, I'm reminded of the virtues of the English." Handsome young Matthew innocently asks, "But isn't she American?" To which the Countess says, "Exactly." (Bada-bing!)
Of her role, MacLaine says: "The gunfight at the OK Corral does not happen between Maggie and me. We do a little sparring, we have our moments but it's more sophisticated than that. Martha is not just a crass, cranky American coming in there to call a spade a spade. She's very smart and to a large extent sensitive as to what's going on with all her daughter's children. And Maggie's character is so well established but you have to look beyond what is her expected reaction to Martha. The Dowager Countess is a human being who has complications and a past of some pain that Martha understands – and to some extent addresses herself to."
The pairing of these two legendary Oscar-winning actresses allows series writer Julian Fellowes to depict the enormous social change wrenching the class structure of 1920s British life: for Fellowes, Dame Maggie's Countess represents the entrenchment of "class," while MacLaine's Levinson heralds the democracy of "crass."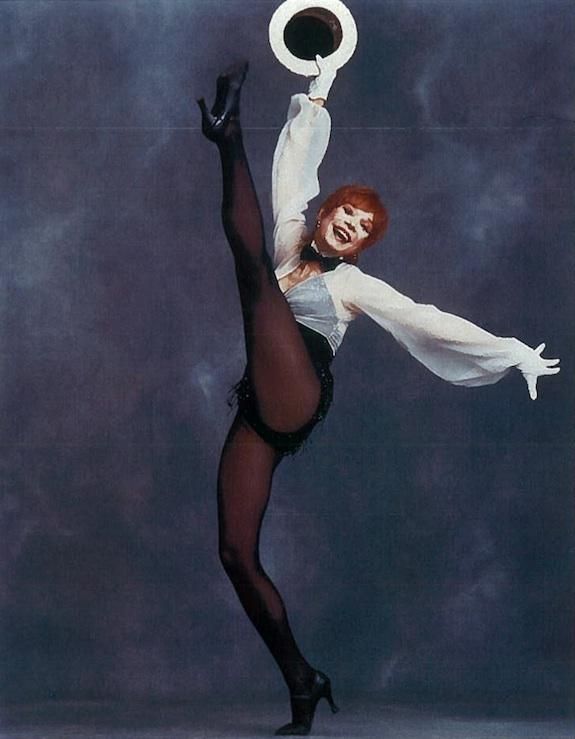 As it happens, Shirley MacLaine and Maggie Smith have known one another for more than 40 years, although they had never before worked together. Both were born in 1934, and both had extensive careers on stage and screen. Maggie Smith made her stage debut in 1952, and early in her career appeared in both musical comedies and drama. Her best known stage roles include her Tony-winning performance in Lettice and Lovage, as well as notable Shakespearean performances as Queen Elizabeth, Cleopatra, Lady Macbeth, and a revival of Noel Coward's Private Lives. Her classic screen performances have included The Prime of Miss Jean Brodie, A Room with a View, Gosford Park, all of the Harry Potter films, and 2012's The Best Exotic Marigold Hotel and Quartet. Queen Elizabeth II appointed her a Dame Commander in the 1990 New Year Honours.
Like Smith, MacLaine has had a diverse and colorful career. She grew up in Arlington, Virginia, with her younger brother Warren Beatty, and studied dance at the Washington School of Ballet. During the golden age of 1950s stage musicals, she symbolized the prototypical Broadway baby who vaulted to fame while waiting in the wings. She was the understudy for dancing great Carol Haney, the star of the 1954 smash hit The Pajama Game. When Haney was injured, Shirley went on in her place, performed brilliantly, and—just like in every chorus girl's dreams—"came back a star."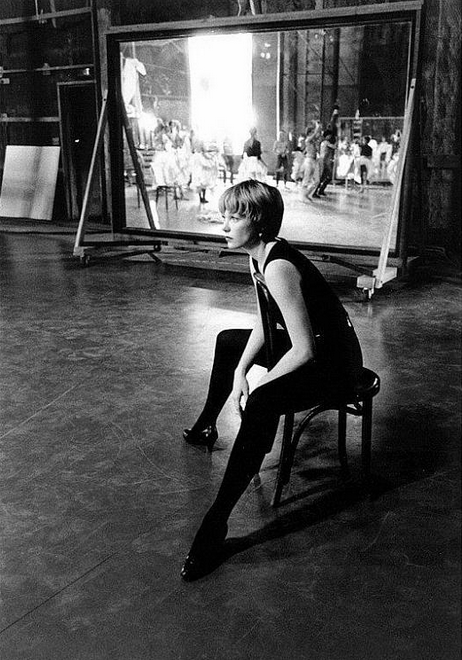 Her winning gamine personality put her in high demand in Hollywood as well, and she starred in two of Billy Wilder's classic 1950s movies, The Apartment and Irma la Douce, earning Best Actress Golden Globes for each. At the same time, she headlined a Las Vegas cabaret act and for a while ran with Frank Sinatra's Rat Pack. Renowned as a dancer, she continued to kick up her heels in such films as Can Can and Sweet Charity. Among the Portrait Gallery's images of MacLaine is a thoughtful 1959 Bob Willoughby photograph of her resting backstage while filming Can Can. The museum also has an exuberant Gordon Munro photograph that captures the high-stepping dancer in her 1984 show, Shirley MacLaine on Broadway. But she turned increasingly to drama, and in 1983 received the Best Actress Oscar for her stirring performance in Terms of Endearment. For her remarkably varied work on screen, the American Film Institute awarded her its Life Achievement Award in 2012.
Along the way, MacLaine has been known for her outspoken views. When she won her Oscar, she exclaimed, "I deserve this!" She has also written several memoirs outlining her beliefs in spiritualism and UFO encounters, and readily admits, "People think I'm nuts."
She had never paid attention to "Downton Abbey" until she was approached to join the cast, and she may seem an eccentric choice. But after all, it is an eccentric role, and MacLaine's energized personality helped bring the brassy Martha Levinson character to life. In an interview with The Daily Beast, MacLaine said that what she admired most about the series was that "It was extraordinarily artful and I thought, 'Whoa, we're making a painting!'"
MacLaine's movie career has been rejuvenated as she approaches her 80th birthday. Currently, she is filming the love story Elsa and Fred with Christopher Plummer, and there are four more potential films on tap. She is suitably grateful to "Downton Abbey", and has said that her favorite scene was one she herself suggested to writer Julian Fellowes—an improbable scene in which she serenades the Dowager Countess by singing "Let Me Call You Sweetheart." When this scene was explained to Dame Maggie, that world-class scene stealer raised her eyebrows and said, "You know what I'm going to do, dear. I'm going to fall off the chair when you start singing."
Fasten your seatbelts!
The National Portrait Gallery's cultural historian Amy Henderson recently dreamed about a White Christmas and has written about Kathleen Turner and the Diana Vreeland.