Andy Warhol, Annie Leibovitz, Norman Rockwell Featured in NASA|ART
These famous artists and many others are among those with works in the Air and Space Museum's newest art exhibit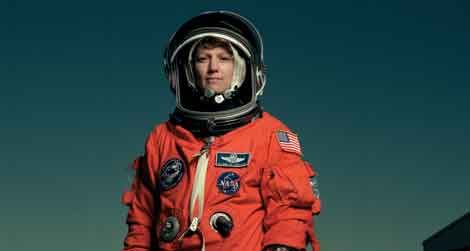 When you think about the National Aeronautics and Space Administration (NASA), art may not be the first, or even the second, thing that comes to mind.  A new traveling exhibition, "NASA|ART: 50 Years of Space Exploration," on display at the Air and Space Museum from May 28 to October 9, just may change that.
The NASA|ART project was established in 1962 by NASA administrator James E. Webb. Its mission was simple—commission artwork that captured the essence of what the agency and the space program were all about, in ways that photographs simply could not, says Tom Crouch, senior curator of aeronautics and art at the museum.
Mercury Astronaut Gordon Cooper's 1963 Faith 7 spacecraft launch, depicted in Mitchell Jamieson's First Steps, marked the first time that an artist was sent to a space event. The program, initially launched by James Dean, still continues today, under the leadership of Burt Ulrich, the program's curator at NASA Headquarters.
Dean helped select more than 70 works of art, including drawings, photographs, sculpture and other artistic renderings "that would both represent the NASA|ART collection as it was and is and celebrate the 50 year history of the agency," Crouch says.
The collection, arranged chronologically, takes viewers through an exploration of space—from Mercury to Apollo to Gemini, to the space shuttle, aeronautics and beyond—as told from the perspective of artists including Annie Leibovitz, Alexander Calder, Norman Rockwell and Andy Warhol, among others.
"Artists are given this sort of back door view of what NASA's all about and what's nice is that they can share that experience through their own imagination to the public," Ulrich says. "It really took a lot of foresight, I think, for James Webb who started the program. I think he had this idea that through the great ages of history, art is often the residue of that and it's such a wonderful way of looking back at history." In addition to depicting the people, places and great events that viewers already know, the artists also introduce viewers to other astronauts and aspects of space exploration they may not.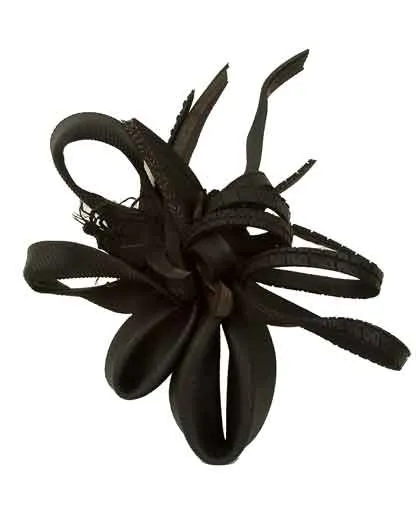 Native American artist Jaune Quick-to-See Smith uses various aspects of Native American symbolism in her painting Indian Science, which honors the first Native American astronaut John Bennett Herrington. Annie Leibovitz's photograph entitled Eileen Collins captures the first female pilot (Discovery, 1995) and the first female commander of a space shuttle (Columbia, 1999) during training at the Johnson Space Center in Houston, Texas. Artist and fashion designer Stephen Sprouse (1953-2004) used imagery from the Sojourner Rover to create a work of art that was essentially a dress and a pair of slippers. The piece called NASA Rover Mars Pink, carried an additional twist. With a pair of 3-D glasses, the dress took on a whole new dimension. The designer debuted it in a line of clothing he showed at NYC fashion week in 2000.
Towards the end of the exhibition, artists commemorate the astronauts from the Columbia and Challenger missions in "Remembering Lost Crews." Artist Chakaia Booker uses pieces of a space shuttle tire donated to her by NASA to create a sculpture, Columbia Tribute, which resembles a black star, hanging on the wall above the gallery.
The final piece, though, is an unexpected musical composition written by Terry Riley with a multimedia component designed by Willie Williams, and called "Sun Rings." Performed by the Kronos Quartet, the piece incorporates actual sounds of space—radio waves from the far reaches of the universe converted into sound waves.
"The whole exhibit is the arrogance of man's imagination," says Nichelle Nichols, the actress who played Lt. Uhura on "Star Trek" and who later worked for NASA in the 1970s and 80s recruiting women and minorities to the space program. "I realize what a powerful word that is, it's not negative," she continues. "This is what all the art is—to imagine what it is that takes us from ground zero to as far as the imagination can take you and then beyond; an incredible collection."
"NASA|ART: 50 Years of Space Exploration is on display at the Air & Space Museum from May 28 to October 9. The museum is open daily (except December 25)  from 10AM to 7:30 PM for extended summer hours. See the website for more details.