And the Winner of our Lincoln Caption Contest Is!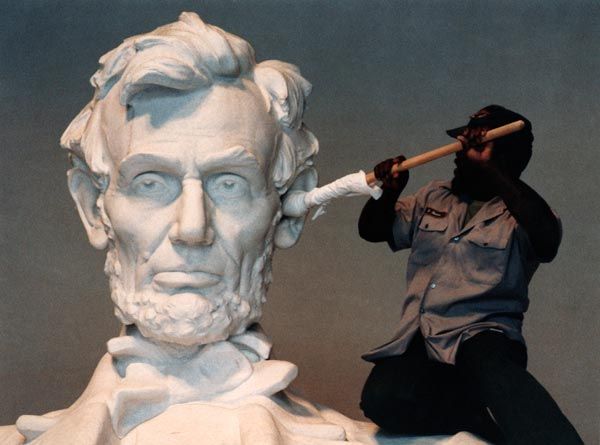 We loved your responses. Very funny. A couple of your captions made us laugh out loud. And in a couple cases, we liked it a lot, but it just wasn't enough.
So if we may suggest, give yourselves all a pat on the back. And get yourselves to the bookstore to buy your own copy of Smithsonian's collector's edition Lincoln magazine. The winner gets a free copy. Keep an eye out for future caption contests in the coming weeks.
The runners up are. Drum roll please.
1. This was not on my federally mandated performance plan. Neither was cleaning his nose. -- Stephanie
2. Can you hear me NOW!! -- winekey
3. How much is this going to cost me? I only have a penny. -- Stacey Guidry
And the winner is:
They named a WHAT after me!? And you say it seats six?
​Way to go to Dave Youel. Let's just hope the Lincoln Town Car doesn't go the way of the dinosaur in this economy.
Which was your favorite?