And The Sound's Laid Down By The Underground…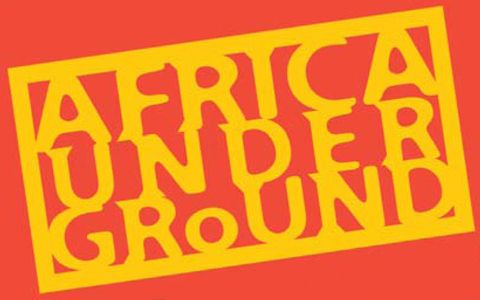 Have you dug previous After Hours events at the Hirshhorn and at the Freer and Sackler Galleries? Then definitely check out the National Museum of African Art's first After Hours event, Africa Underground, coming up next Friday, February 18, from 7-11 PM. There's stimulation and culture for all of your senses, with an African/Brazilian connection that runs deep.
Enjoy an African beer or a Brazilian cocktail with appetizers while viewing the new Artists in Dialogue 2 mixed media exhibition, that features the organic shapes and patterns of South African artist Sandile Zulu and the abstract pastels and bulbous sculptures of Brazilian artist Henrique Oliveira.
"It's particularly significant that our first Africa Underground event focuses on the African continent and Brazil at a time when, through our exhibition, Artists in Dialogue 2, there is an artistic and cultural dialogue going on between two artists," said Dr. Johnetta Cole, director of the National Museum of African Art.
And don't worry, your ears and body will not be ignored, as the Zezeh Brazil Samba dance troupe will help get your groove on. And DJs Munch and Adrian Loving will bring up-tempo vibes with afro-brazilian beats the rest of the night.
Loving is psyched to add his artistic input to the event. "DJing at the Smithsonian does have special meaning to me," Loving says, "because there never was a time when DJs were thought of as musical curators (which is what we are). I have been going to the Smithsonian since I was a kid, and I have worked there as a student and as an adult, so I feel a special kinship to the Smithsonian."
Tickets are $18 online (and for members) and $20 at the door. Purchase them here. Africa Underground runs from 7-11p.m. Tickets usually go quickly, so snap 'em up quick.