An Explosive 25th Anniversary for the Sackler with Artist Cai Guo-Qiang
The Gallery marks the occasion with an "explosion event," lectures, performances and more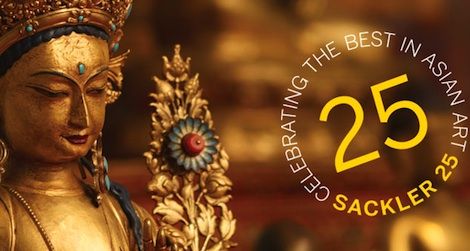 Sparks will fly this Friday as the Sackler Gallery celebrates its 25th anniversary with an explosive performance by artist Cai Guo-Qiang. The Chinese artist, based in New York City, is known for his gunpowder pieces. His work has been featured at the Venice Biennale, the Guggenheim and in 2008, he helped direct the opening and closing ceremonies for the Beijing Olympics.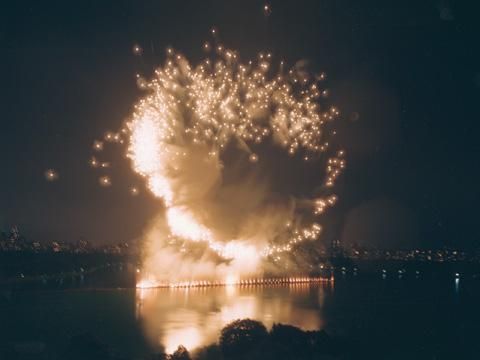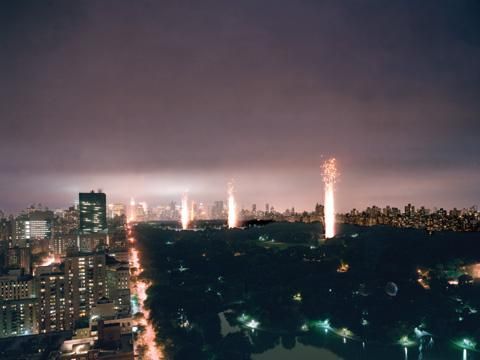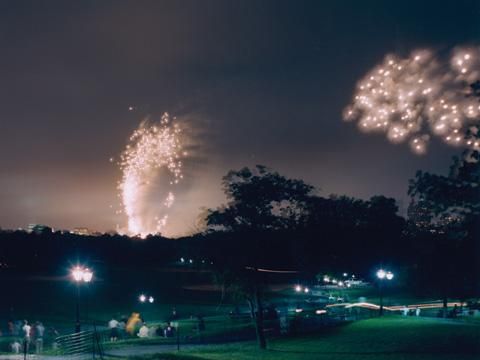 His "explosion event" scheduled for Friday, November 30 at 3 P.M. outside the Freer gallery, is actually a bit of a homecoming for the artist who created a site-specific installation for the Sackler and Hirshhorn back in 2004. "Traveler: Reflection" placed "the weathered hull of a 50-foot long Japanese fishing boat, excavated off the coast of Japan, upon an imaginary ocean of gleaming porcelain fragments of deities from Dehua, China." A meditation on the dialogue between past and present cultures within museum halls, the work also included a series of gunpowder drawings.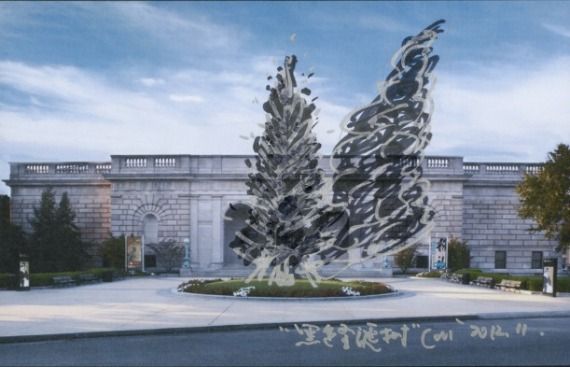 Back to celebrate the anniversary, his Friday event will light up a 40-foot tall pine tree in a burst of fireworks. The event, a sort of artsy tree-lighting ceremony, will also be streamed live for viewers around the world.
If you can't make it Friday, fear not. Anniversary activities will be taking place through Saturday. Check out the full schedule of events:
Wednesday
Lecture: Making History: Contemporary Art and the Middle East
7 P.M.: Meyer Auditorium, Freer
Glenn Lowry, former F|S curator of Islamic art and now director of the Museum of Modern Art, shares a unique perspective on the emergence of contemporary Middle Eastern art.
Thursday
Arthur M. Sackler Gallery 25th Anniversary Gala
6:30 P.M.: Sackler
Join Director Julian Raby to celebrate 25 years of achievement at a spectacular evening of art, music and fine cuisine under the patronage of Mrs. Arthur M. Sackler.
Club Caravan
8:30 pm-12 A.M.: Sackler
Club Caravan caps off the 25th Anniversary Gala experience with a party fit for a sultan, featuring open bars, gourmet desserts, dancing to Asian-inspired beats, and a private viewing of the landmark exhibition "Roads of Arabia: Archaeology and History of the Kingdom of Saudi Arabia." Tickets are on sale now.
Friday
"Explosion Event" by Cai Guo-Qiang
3 P.M.: Freer, outside the north entrance
This site-specific, one-time-only commission is presented in conjunction with Art in Embassies, an office of the U.S. Department of State, to celebrate the office's 50th anniversary and the Sackler's 25th.
Saturday
Lecture: Phoenixes and Beyond: A Conversation with Xu Bing
10:30 A.M.: Meyer Auditorium
Sackler 25th Birthday Celebration and Book Fair
1 P.M.: Sackler and Ripley Center
Celebrate the Arthur M. Sackler Gallery's 25th birthday with complimentary signature goodies from Georgetown Cupcake and an Asian art and culture book fair in the Ripley Center concourse. Book artist and educator Sushmita Mazumdar teaches kids and families the art of bookmaking.