Amy Henderson: A Portrait is a Story Unfolding
Artist Everett Raymond Kinstler's portrait of the legendary performer Christopher Plummer joins the collection as Kinstler is honored in New York City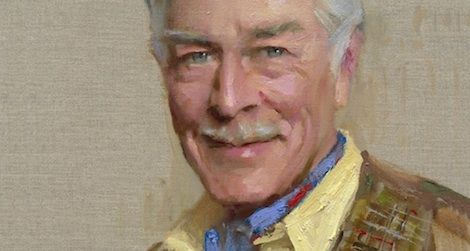 Steven Spielberg's extraordinary new film Lincoln is dominated by the penetrating performance of Daniel Day-Lewis. The facet of Lincoln's character that shines across the screen again and again, and that Day-Lewis captures so remarkably well, is his ability to interject storytelling as a means of unifying his "team of rivals." The film closes with Congress passing the 13th Amendment, the Civil War ending, and ultimately with the president's death at the hand of John Wilkes Booth.
Booth was the least-talented son born of a 19th-century acting dynasty headed by patriarch Junius Booth and featuring older son Edwin Booth, who earned fame as the greatest Hamlet of the age. Edwin Booth was a stellar enough presence that his career survived his brother's ignominy and continued to flourish. In 1888, he founded The Players, a club located in his Gramercy Park townhouse and dedicated to actors, painters, writers and patrons of the arts.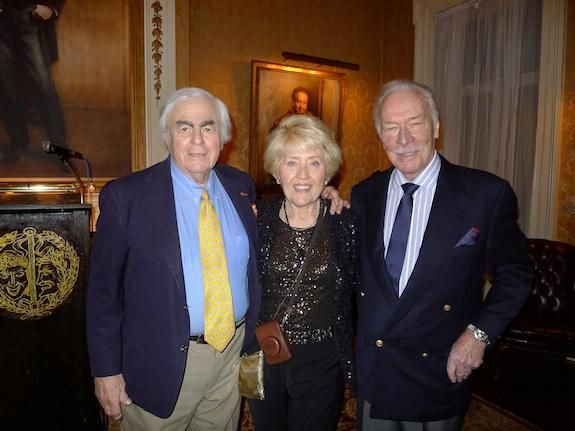 Just before Thanksgiving, I attended a star-studded event at The Players as the club celebrated one of America's greatest portrait painters by naming a room in his honor. For several decades, artist Everett Raymond Kinstler has portrayed the iconic figures of America's life and times—political leaders (including presidents), cultural headliners, and the nation's greatest performing artists. The Players has been a showcase for his work, and its walls are enlivened with his depictions of such luminaries as John and Lionel Barrymore, Alfred Drake, Jason Robards and Katharine Hepburn. As of November 18, there is a handsome plaque declaring one of the club's central gathering spots to be the "Everett Raymond Kinstler Room."
At heart, Ray Kinstler is a storyteller. He began as an illustrator for paperback books, and learned the importance of telling stories as he painted covers for books by Agatha Christie, W. Somerset Maugham, and D.H. Lawrence. Learning his graphic trade, he also painted record album jackets and comic books during "the golden age of comics" in the 1950s.  Then he became fascinated by the idea of painting people—of digging and probing personalities, of going beneath the surface to paint portraits of simplicity and strength. This is where Kinstler perfected the art of telling a story that has become his hallmark.
The National Portrait Gallery is a major repository for Kinstler portraits, with over 180 paintings and sketches of his work. Their range illuminates his vast grasp of the American experience and includes Presidents Gerald Ford, Ronald Reagan, and Richard Nixon, artists James Montgomery Flagg and Howard Chandler Christy, movie stars James Cagney, John Wayne, Paul Newman, and Gregory Peck, performers Tony Bennett, Yo Yo Ma, and Placido Domingo, and writers Ayn Rand, Arthur Miller, and Tom Wolfe.
Ray's portrait of Katharine Hepburn—the painting she termed her "favorite"—was the centerpiece of an exhibition I curated in 2007 to celebrate the centennial of the actress' birth. His stories about painting Hepburn reflect the delicate balance an artist has to maintain with sitters who can be, shall we say, strong-willed and opinionated. Luckily, Kinstler is a rollicking raconteur who can weave his experiences into stories that resonate as easily in conversation as they do on his canvases.
The Players' event dedicating the Kinstler Room was also a celebration for the unveiling ("vernissage") of his new portrait of Christopher Plummer, the Oscar-Tony-Emmy-winning performer who is one of the greatest actors of our time. To the lively personalities crowded into the Kinstler Room, Plummer described why he admires the artist's work so much: "Unlike many artists today who wrap themselves in life's glumness, Ray relishes discovering what inspires  a sitter.  His work reveals hope, humor, and the joy of living."
Plummer was right on the mark, and captured why a Kinstler portrait engages attention and evokes pleasure and understanding. There is something wonderful going on with his brushstrokes–an energy that is palpable, and a dynamic sense of character that reveals with a flourish.
Most of all, it's about the story.