American Gardens—A Winter's Tale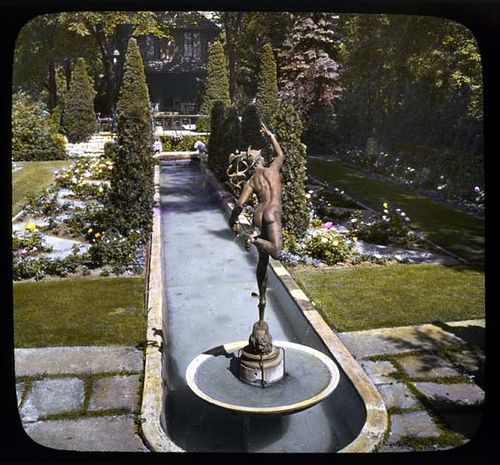 When daffodils begin to peer,
With heigh! the doxy, over the dale,
Why, then comes in the sweet o' the year.
—The Winter's Tale by William Shakespeare
After a slow start, winter is finally here in Washington, D.C. And freezing conditions are chilling the rest of the U.S.
But the Smithsonian Archives of American Gardens is trying to heat things back up. The archive recently created a Flickr page and loaded 25 rarely seen images of gardens from the "golden era" of American gardening, the 1920s and '30s. They depict private estate gardens ranging from Virgina to California. Many of the gardens pictured, such as one created by Thomas Jefferson at the University of Virginia and the elegant Thornewood Castle in Tacoma, Washington, are now open to the public as historic homes, gardens, parks, arboreta and wilderness areas. Thornewood Castle, by the way, is now a bed and breakfast.
But these 25 are barely a drop in the bucket. The entire archives contains documents for another 6,300 gardens and includes 80,000 images and records, spanning the centuries between the colonial period and today. In 2009 alone, it received records from 48 gardens.  The archives, whose mission is "to preserve and highlight significant aspects of gardening in the United States," is a treasure trove of both the famous and the forgotten—men and women who have sought to make the landscape their canvas—Marian Coffin, Beatrix Farrand, Lawrence Halprin, Hare & Hare, Umberto Innocenti, Gertrude Jekyll, Jens Jensen, Warren Manning, the Olmsted Brothers, Charles Platt, Ellen Biddle Shipman, and Fletcher Steele.