Air and Space Museum Curator Releases Book on Spacesuits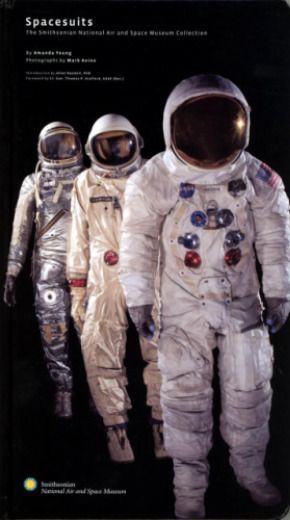 Amanda Young is on a first name basis with the spacesuits stored at the National Air and Space Museum's Paul E. Garber Facility in Suitland, Maryland. And it seems she ought to be. As caretaker of the suits for that last 15 years, Young has worked to preserve "Jack" (worn by Harrison "Jack" Schmitt of Apollo 17), "Gene" (Eugene Cernan's of Apollo 17), "Mike" (Michael Collins' of Apollo 11), "Neil" (worn by Neil Armstrong, the first to step foot on the moon) and others as they age.
But at the end of this month, Young, 62, will be retiring from her coveted post (the now defunct George magazine, started by John F. Kennedy, Jr., once featured her in a "best jobs" article). She's been a pioneer in spacesuit preservation, learning by trial and error the best conditions in which to keep them, and thought it time, with her retirement and the 40th anniversary of the moon landing on July 20, to finally put pen to paper about her experience. Her book Spacesuits: Within the Collections of the Smithsonian National Air and Space Museum was recently released by powerHouse Books.
Young, and the book's photographer Mark Avino, will be signing copies of Spacesuits at the National Air and Space Museum on Saturday, July 18 from 12 p.m. to 2 p.m.
To purchase a copy, please visit SmithsonianStore.com.