In the Aftermath of Oakland's Tragedy, How Museums Can Better Serve Local Arts and DIY Venues
One Smithsonian curator weighs in on new best practices for outreach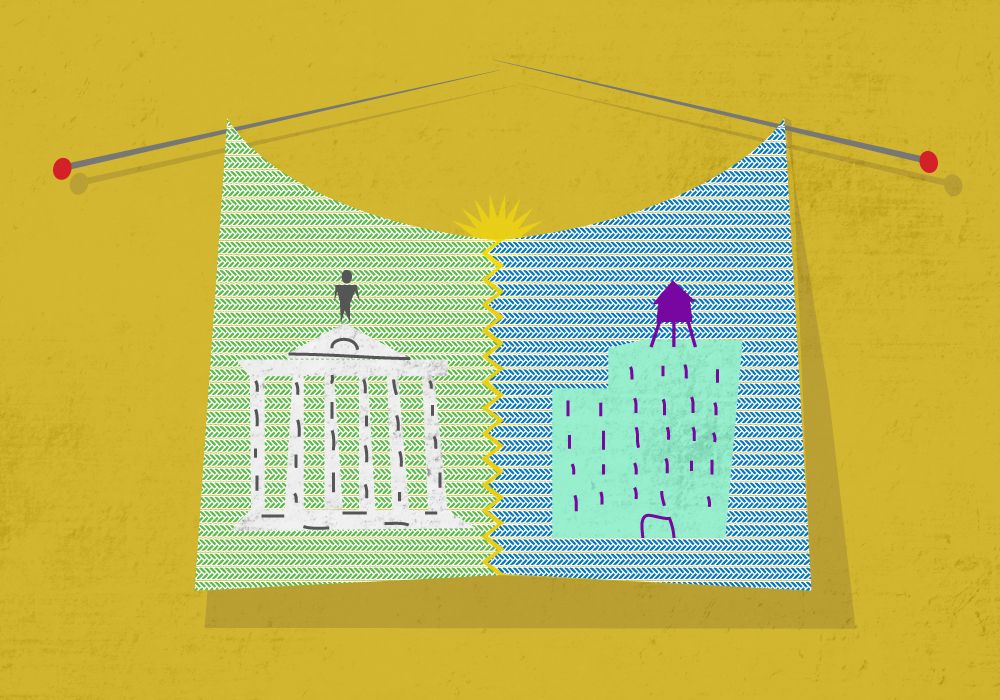 On December 2, 2016, a dance party at an Oakland, California, warehouse space known as Ghost Ship went up in flames, claiming at least 36 lives. It was the deadliest fire disaster in the city's history.
To date, the cause of the fire is not known. Still, early reactions from the press came in a long list of "told you so" depictions. The layout of Ghost Ship has been described as a firetrap, death trap and cluttered "labyrinth." The community has been called a compound, commune and given other labels that further assume that this disaster was certainly waiting to happen. That it was inevitable.
Museums, especially in the Bay Area, expressed their sympathy for the event, and SFMOMA opened its doors free of charge a few days later for those affected to "reflect, mourn, and heal."
Others in the museum field have been working toward bridging the gap between institutions and grassroots spaces. In the days following the Ghost Ship incident, Kimberly Drew, social media manager at the Metropolitan Museum of Art, referred her colleagues to a crowd-sourced document, seeded by art activist Susan Surface, that was filled with suggestions for community venues on how to reduce risks. Lauren Zelaya, curator at the Brooklyn Museum, has pointed to the museum's popular program as an intentional effort for local makers to test their projects under the safety and guidance of an institutional venue.
But while these are important gestures for any major tragedy, museums and art institutions have largely remained distant from this incident. This perpetuates the assumption that spaces like Ghost Ship are fringe—and even irrelevant—to the formal art world.
In fact, the reality is quite the opposite.
Warehouses and do-it-yourself (DIY) socials first arose in the 1960s, as American industrialization subsided, leaving large factories empty, unused and affordable. Neighborhoods that are now known as havens for museums, theaters and galleries— such as New York's SoHo, Downtown Los Angeles and San Francisco's Mission District—all began as accessible gathering spaces for artists and their patrons. Far in contrast to the prestigious, stately and perhaps, even antiquated, environments of museums, DIY venues are responsible for once-shunned aesthetics like exposed brick and metal fixtures becoming popular signifiers of "creative space."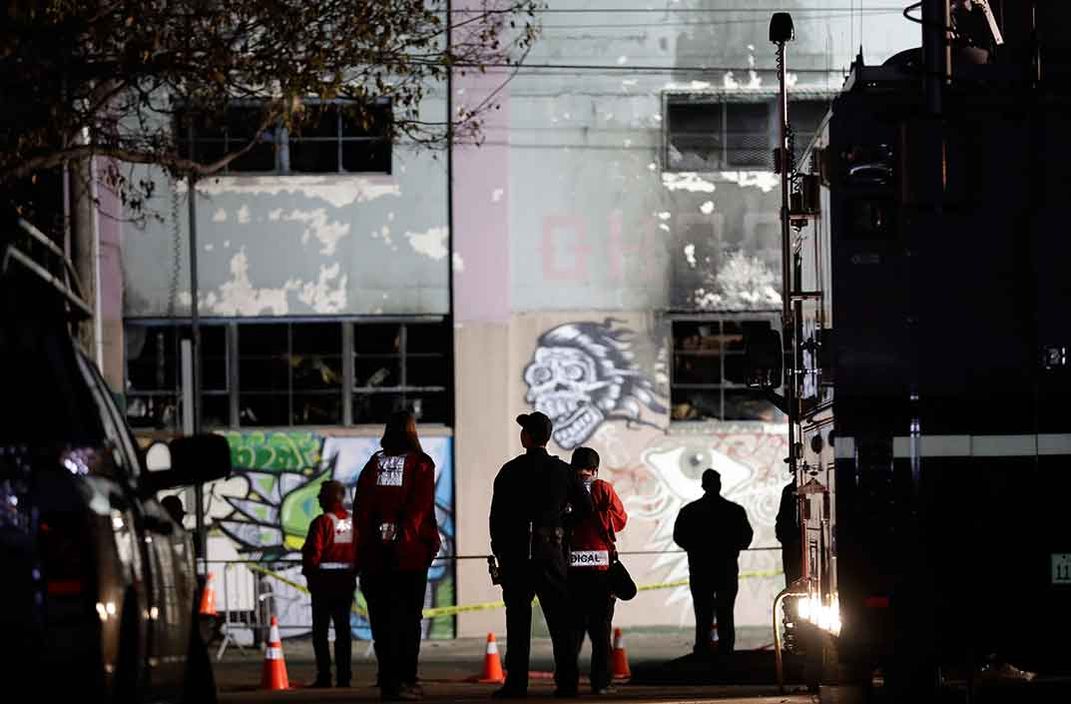 Recently, museums have reimagined some of their programs to reach new demographics, and have aggressively drawn inspiration from the very spaces that were created as their alternatives. It's not rare to find a museum program in the form of a pop-up show, art flea or block party.
Long Island City's P.S.1 operated for 30 years with the recognition that institutions lacked the will and infrastructure to adequately support local and emerging artists, until it was acquired by the Museum of Modern Art in 2000 and renamed MoMA PS1. The Smithsonian's Asian Pacific American Center recently introduced the culture lab model, certainly a nod to how DIY and grassroots spaces uniquely serve creative communities.
Museums and DIY spaces have shared a long and complex history, and it's vital for museums not to interpret the recent tragedy at Ghost Ship as an inevitable failing of amateur artists and curators, but rather a reflection of institutions' reluctance to adequately share resources and information with their creative counterparts. Some museum programs today may look and feel similar to the DIY spaces that inspired them, but this should be seen as an opportunity.
Here are six ways that museums, galleries and cultural institutions can leverage their knowledge and resources toward benefitting DIY spaces:
Share safety and accessibility documents
Museums can help by lending safety expertise, sharing personnel and protocol, and offering to make public their safety and accessibility manuals and procedures to serve as templates. Some institutions might argue against making their documents accessible, because these documents are long and complicated, especially for outsiders. It's true that the pile of safety codes, licenses, reviews and trainings can appear to take precedence over creativity. But minimal guidance through basic terminology, acronyms and key points can go a long way.
The hazardous environment of some DIY spaces is usually not due to an unwillingness to make spaces safe, but rather from lack of capacity or awareness. While art institutions benefit from having staffs that balance creative and administrative expertise, many DIY projects are vision-driven endeavors where the producers learn as they go. This trial-and-error methodology is often effective and harmless, but we've learned that the consequences can also be dire.
Educate DIY Operators on Best Practices 
Hold workshops and share methods for ensuring public safety even in the case of limited capacity and resources.
Even artists with formal art training may not be familiar with standard procedures regarding egress (emergency exit routes), burn rate (flammability of materials) and ADA regulations (accessibility). Museums can offer tutorials (much like the widely popular Wikipedia edit-a-thons and grant seminars) or post webinars or short videos with tips.
Collaborate with makers
Museums can better serve these communities by reaching out and collaborating with the artists. People who have taken it upon themselves to create projects, regardless of limited knowledge and resources, are the power of grassroots projects. They are accustomed to learning by piece-mealing information and observing others.
Providing encouragement in the form of volunteer positions, contracted work and even hiring opportunities can only strengthen both museums and the surrounding arts community in a mutually beneficial fashion. By developing bonds with these producers, museums benefit from the skillsets—adaptability, critical thinking and local outreach—that make successful DIY productions.
Attend events
Museum professionals can be powerful voices of engagement for grassroots programs, but it begins with personal experience. Many of the assumptions about the hazards of events like at Ghost Ship come from people who have never participated. While press coverage about the Ghost Ship tragedy might lead one to parallel a warehouse party to a minefield, the truth is that most productions make basic safety considerations, even if not through formal protocol.
Museum professionals might offer tips as they observe events, sharing expertise that can improve safety and accessibility in these locations.
Pay artists
There is much to be said about the social conditions that lead artists and makers to resort to unstable infrastructure and to dismiss safety protocols, but much of it can be traced to economic capacity. Like professionals in other fields, artists work to maximize their resources, however limited.
Most museums have some level of local outreach in their missions, but often local artists and collaborators are asked to offer their services for free, or for very low rates. Artists are asked to waive or discount their fees when collaborating with small non-profits, only to be asked to do the same when working with big-budget institutions—under the assumption that the artists will benefit from immaterial compensation, or "exposure."
Paying artists fair wages not only allows for them to continue living and working in increasingly expensive cities, but also allows for them to scale up their projects creatively and logistically. Museums should reconsider their pay rates for artists, with the understanding that this not only contributes to basic needs like rent and food, but also for quality venues, exhibit material and safety resources.
A great guide for determining reasonable rates for artists based on any organization's annual budget is the calculator provided by W.A.G.E. (Working Artists for a Greater Economy).
Be a bridge to contacts and resources
Even if a museum doesn't have the financial resources to pay artists, they likely have relationships with local and national government organizations, corporate partners and institutions that are eager to work with artists. In some cases, local governments offer little-known grants, tax benefits or subsidized housing and workspaces as means of encouraging enterprise zones for artists. Because artists may be more likely to look to museums than their city halls for help, museums can leverage their relationships to help artists-in-need find existing, but underused, resources.
As the elements of DIY programs continue to inspire museum practice, it's important that museums not engulf existing and emerging projects with a "we can handle it from here" attitude. Rather, an open line of communication and mutual exchange can ensure that grassroots operations are able to thrive in increasingly challenging urban arenas, while museums can access the local community of patrons that they were established to serve.