A New Portrait on View: Eunice Kennedy Shriver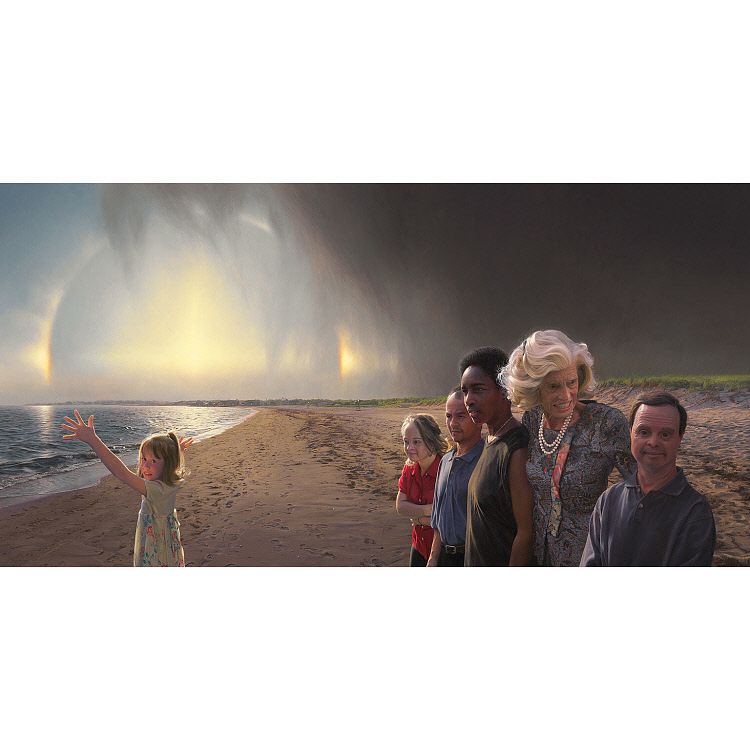 A portrait of Eunice Kennedy Shriver, the founder of Special Olympics, went on view at the National Portrait Gallery on Saturday. The work of Milwaukee artist David Lenz, the painting depicts five others as well: Marty Sheets of Greensborough, North Carolina; Loretta Claiborne of York, Pennsylvania; Kathryn "Katie" Meade of Des Moines, Iowa; Andy Leonard of Reynoldsburg, Ohio and Airika Straka of Wisconsin Rapids, Wisconsin.
At the unveiling on Saturday, Lenz, the father of a child with Down's Syndrome, said that the five Special Olympic athletes and Best Buddy participants "embody Mrs. Shriver's work and legacy."
"More than five decades ago," Lenz said, "when Mrs. Shriver began her work, attitudes were so much different than they are today; there was widespread neglect, unconcealed abuse and heartbreaking isolation."
Contrasting that period with the experience that his son, Sam, has had today as a Special Olympian, under the tutelage of coaches and volunteers, with family and friends cheering and supporting him, Lenz went on to describe the significance of his painting.
"The different visual elements of the portrait are there as metaphors; quite simply, Mrs. Shriver is leading us all from the darkness of that troubled past, to the light of acceptance, the light of understanding, the light of community. . .
"And in the painting, Airika has recognized what a rare and beautiful sight this is, Mrs. Shriver's work, and she is looking over her shoulder, beckoning us all to see it too."
Read more about the Shriver portrait in Barbara Sanford's web-only feature on Smithsonian.com.